The Buying Process
To the uninitiated, the process of buying a home may appear to be relatively straightforward, however there are dozens of variables and pitfalls to avoid in any transaction that can make home buying quite complex. Here are some steps to take before beginning your search: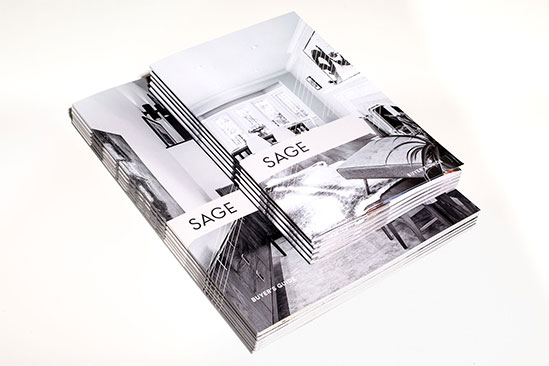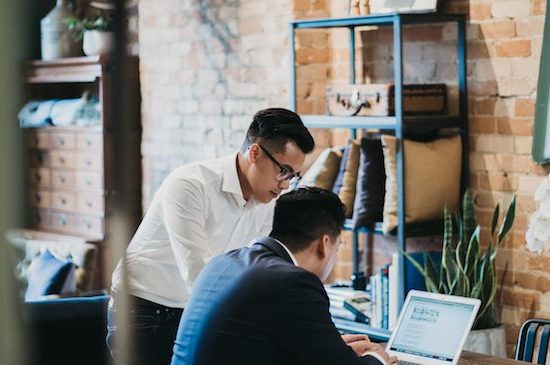 Step
Step 1. Building Your Real Estate Team
You will need to acquire your own team of professionals to support you throughout the process.
Your first string players are:
The listing brokerage/REALTOR®
The selling or cooperating brokerage/REALTOR®
Lender
Appraiser
Inspectors
Lawyer
Insurance Broker
Supporting Roles:
Home security specialist
Moving company
Understanding the parts each one plays will allow you to work with them in a mutually beneficial way.
Step 2. Selecting Your Real Estate Agent
Choosing the right advisor to guide you through a transaction is important because their counsel and direction illuminate the pathway to home ownership. Home buyers should give just as much consideration to hiring a buyer's representative as sellers give to hiring a listing REALTOR®.
That means conducting interviews, seeking referrals, and researching the brokerage as well as the REALTOR®.
It is important to ask potential REALTORS® a number of questions relating to their experience, comfort levels and routines. It is also important to listen for the questions they ask you to see if they are intent on understanding your needs and if they are committed to fulfilling your wants.
Experience in your preferred neighbourhood and the style of home you want is also important. The comfort level that is established between you and your REALTOR® is equally important because buying a home is a highly personal experience. Ultimately, you only work with one REALTOR® so it should be someone you like and respect and who feels the same way about you. You must have complete trust in your REALTOR® of choice. If you feel REALTOR® trustworthiness is not there, keep on looking.
Step 3. Understanding Agency Relationship
'The REALTOR® works for me, right!?'
Your REALTOR® will work on your behalf to find you a house and will negotiate for it on the best terms possible for you if you retain the REALTOR® by signing a Buyer Brokerage Agreement.
BUYER AGENCY
If you sign a Buyer Brokerage Agreement then your REALTOR® is called the Selling REALTOR® or the Cooperating REALTOR® in the transaction. They work exclusively to represent and protect their buyer's best interests. Selling or Co-op REALTORS® do not owe their allegiance to the seller so they can fight on their buyer's behalf to get the house on the best terms for the buyer. The seller's interests are protected by the listing REALTOR® of the property.
WHO PAYS THE REALTOR®?
In the case of Buyer Brokerage, the Cooperating REALTOR® can either be compensated directly by the purchaser or be compensated through the Listing Brokerage from the proceeds of the sale. Buyers are usually only responsible to directly compensate the Selling REALTOR® if they purchase a property which has not been listed for sale. Buyer Brokerage Agreements clearly detail any responsibility for payment of commissions. Buyers should discuss the type of agency relationship they desire to have as well as REALTOR® compensation with their REALTOR®. Please read, review, and ask questions of your REALTOR® until you completely understand.
WHERE DO I GO FROM HERE?
After reviewing and understanding the forms, it will be necessary for you to choose and authorize the appropriate representation. This should be done before you look at homes. Representation Agreements are now required by law in Ontario if you purchase a property through a registered REALTOR®.
Step 4. Getting Your Financing, Budgeting & Mortgages In Order
GETTING A MORTGAGE PRE-APPROVAL
In today's home buying environment, a mortgage pre-approval is not only essential, it is also incredibly easy to obtain and can be done over the phone or in person. A mortgage pre-approval lets you know the maximum mortgage amount the lender is prepared to lend you. It also demonstrates to a seller that you are a serious, willing and capable buyer. It goes a long way to provide you with the lender's formal loan commitment once you have found the home you would like to buy.
DO I GO TO MY BANK OR TO A MORTGAGE BROKER FOR MY PRE-APPROVAL?
You should see both. See what your bank can do for you. Interview a mortgage broker as well because they have access to many lenders and can obtain quotes from the various lenders who are best positioned to meet your requirements. Mortgage brokers understand what qualifications each lender is looking for and can structure your application accordingly. They also know where the bargains are. Mortgage brokers are usually compensated by the lenders they represent.
HOW MUCH CAN YOU AFFORD?
You can afford a house that costs as much as the mortgage amount for which you qualify added to your total down payment.
CHECK OUT YOUR OWN CREDIT REPORT
Lenders will ask for your permission to obtain and examine a credit report detailing your credit history. Information contained in your report formulates their decision whether or not to lend you money. It also is used in consideration of what interest rate the lender is prepared to offer prospective borrowers. Credit reports precisely describe existing credit card limits, timeliness of payments, types of accounts, loans, balances, judgments, and bankruptcies and easily identifies any exaggerations or misrepresentations made on mortgage applications. Credit reports are not infallible however and you should request a copy of your own report so that you can confirm its accuracy before you formally apply for mortgage pre-qualification. You may challenge any errors and attempt to rectify wrong information before it works to your mortgage approval disadvantage.
HOW TO OBTAIN YOU OWN CREDIT HISTORY REPORT
There are two main credit bureaus in Canada; Equifax, and Trans Union of Canada, both of which will provide you with a free copy of your own report. Contact them directly for details on how to go about it.
www.consumer.equifax.ca or
PRE-QUALIFICATION
This is the first step in obtaining a mortgage. Pre-qualification is the lender's estimate of your borrowing power. Your ability to buy depends on your approved capacity to borrow. In the pre-qualification process the lender will review your mortgage application and usually request a credit report. After analyzing your credit history, income and debts, the maximum loan amount for which you would qualify will be confirmed.
PRE-APPROVAL
The line between pre-qualification and pre-approval often gets blurred. Occurring quickly on the heels of pre-qualification, pre-approval formalizes the estimate of a buyer's borrowing power and leads to provision of some type of commitment or offer to place a mortgage from a lender or mortgage broker. It would involve a credit application and usually requires income verification as well. The lender carefully analyzes your financial situation by applying their established standards for underwriting.
HOW MUCH SHOULD I TRY TO GET PRE-APPROVED FOR?
Secure a pre-approval for the highest amount for which you would qualify. Only spend into your comfort zone but it is important to establish your maximum approval parameters.
LOAN COMMITMENT AND FINAL LOAN APPROVAL
The pre-approval process concludes with you obtaining a letter or certificate of commitment from a lender to place a mortgage with you and their final approval of that loan. The commitment certificate or letter is confirmation that you have been approved as a borrower by the lender for a specified amount at specified terms. Please carefully review the letter as it usually places caveats on their final loan approval. Lenders usually reserve the right to have their own appraisers confirm market value of the house you want to finance. They may want to ensure that the house complies with their underwriting standards, verify information, or re-check your credit before granting final loan approval. Carefully review approval documentation with your lender or mortgage broker and discuss any implications of buying a house without a financing condition.
GET YOUR PENCILS OUT!
While your bank or mortgage broker will be able to tell you the exact range for which you can be approved, it is a good idea to also calculate what you feel comfortable spending. You must recognize and accept the extent of the financial commitment you are about to undertake as you will likely be making mortgage payments for many years. You may not want to commit to monthly mortgage payments as high as the amount for which you qualify. Only you know how much you are comfortable spending on monthly mortgage payments.
TOTAL DOWN PAYMENT
You must determine exactly how much money you now have available to invest in your down payment and closing costs. This is the total amount of cash available. If you already own a home, you will need to estimate the amount of equity you have acquired in your house so that you can add this calculation to your available savings for a down payment. This is your total down payment.
CLOSING COSTS ESTIMATION
Part of your available cash will have to be kept aside for expenses incurred to complete the sale. Even though you will not be able to establish the exact expense total at this time, you should be able to arrive at a very close approximation of your total costs through discussion with your lawyer.
Step 5. SAGE Advice for Home Buyers
1. LOCATION, LOCATION, LOCATION!
You've heard it before and it's true! Buy into a location that you predict will be equally attractive in the future and you most likely will have made a good investment. Remember, you can change a house but you can't change its location.
2. CHECK OUT THE SCHOOLS
The school district is important even if you don't have children because at some point, you might decide to resell your home. It is not uncommon in Toronto for some people to move into an area just because of its close proximity to a particular school. Re-visit point one, above.
3. ENERGY EFFICIENT HOUSES SAVE THOUSANDS OF DOLLARS IN UTILITY BILLS OVER TIME
If the house you're considering purchasing isn't energy efficient now, make certain it becomes so once it's yours.
4. TRIAL RUN YOUR COMMUTE DURING RUSH HOUR
Drive, walk, or use "The Better Way" to get yourself to work during peak periods from the house you are considering buying. If the commute is unbearable, it's best to find out now.
5. WANT YOUR EQUITY TO INCREASE EXPONENTIALLY? BUY A FIXER-UPPER
Buyers will pay top dollar for a good house in a demand area that is in really good condition. Give your equity position a terrific boost by purchasing the classic "fixer-upper". If you pay to have the kitchen and bathroom remodeled yourself you not only get the benefit of living with your own design choice but your home instantaneously becomes worth much more. Your Sage REALTOR® can tell you which renovations reap the greatest returns.
6. DO A CREDIT CHECK ON YOURSELF
Make certain there are no errors on your credit report. If there are, take steps to rectify them before they adversely affect your mortgage pre-qualification. Transunion.ca or Equifax.ca both detail how to obtain your own credit report.
7. CLEAN UP YOUR CREDIT – PAY OFF DEBTS AND DON'T INCUR MORE!
Make all your payments on time. Even if your credit history has been through a bad patch or two, lenders are more forgiving to borrowers who have seen the error of their ways and have recently been making regular on-time payments. This is a time in your life to be financially prudent and responsible.
8. INTEREST RATES LOW?
Should you go for a longer term, fixed-rate mortgage or a variable-rate mortgage that will allow you to lock in to a fixed term if you see interest rates on the increase? A Mortgage Broker can help you delineate the pros and cons for your consideration.
10. BUY SO YOU CAN EXPAND
Buy a house that can expand along with your family's changing needs. There are times when trading up is appropriate and there are also times when the need to purchase another home could have been avoided had you bought a home that would have accommodated minimal expansion.
Step 6. Know Your Property Types
A VARIETY OF HOUSING STYLES
From towering condominium skyscrapers to sturdy bungalows, Toronto's housing stock is amongst the most diverse in the world, giving home buyers virtually limitless options when looking for a home to call their own. Almost every neighbourhood in the city offers a variety of housing styles and a choice between existing, new construction or renovated homes. Here is a brief rundown of the various types of residences you're most likely to encounter during a home search in Toronto.
Officially defined as a residential structure that includes only one dwelling, single-family homes are readily available in most of Toronto's neighbourhoods. Buyers should be prepared to pay a premium for the extra land, privacy, square footage, and outdoor space a single-family home affords. The variety of single-family homes in Toronto is vast and includes bungalows, detached, semi-detached, row homes, modern homes, townhomes, and multi-million dollar mansions.
Purchasing a condominium in a multi-unit building means that the buyer owns an individual unit as well as a share of the building's common areas, such as the lobby, corridors and amenity areas. Many buyers choose condominiums because they require little maintenance, frequently offer amenities such as a swimming pool or fitness centre, and in most cases are relatively affordable compared to townhomes or single-family homes.
Because of the shared ownership, a condominium association is responsible for decisions regarding the operations of the building and owners must abide by the rules and regulations set forth by the association. Condominium owners also pay monthly assessments which cover maintenance and repairs of common areas as well as costs associated with shared amenities.
In Toronto, condominiums run the gamut from new construction high-rises with striking views and luxury amenities to vintage walk-up buildings with charming elements such as original hardwood floors and built-ins.
Thinking of living Green?
Here are some considerations:
A location near public transit.
Building materials containing recycled content.
Renewable energy sources such as solar power.
Energy-efficient windows, appliances, and heating and cooling systems.
Plumbing fixtures that reduce overall water usage.
Rapidly renewing or recycled materials for interior finishes, such as bamboo flooring, wool carpeting, and countertops made from recycled metal or glass.
Low-VOC (volatile organic compound) paints, carpet adhesives and sealants which limit emission of volatile organic compounds and thereby promote a healthier indoor environment.
Native vegetation in landscaped areas or on a green roof.
A landscaped irrigation system that recycles rainwater.
Facilities for storage and collection of recyclables.
If green features are important to you, talk to your Sage Real Estate REALTOR®. We'll help you find a housing option that fits your needs.
Step 7. Finding Your Home
CREATING A WISH LIST
Almost every home purchase involves some degree of compromise which is why you must prioritize your needs and wants before beginning your search. When deciding to purchase a home, think about the following:
Three features a home absolutely must have in order for it to be in the running.
Additional features that are essential for you.
What else would really make you happy?
LOOKING FOR PROPERTIES
You are ready to begin your home search once you have obtained a mortgage pre-approval, decided on a REALTOR®, selected your buyer representation, and completed your wish list.
THE BUYER'S RESPONSIBILITIES
Share your wish list and your price range comfort zone with your REALTOR®. That information will assist them with researching the market for properties that seem to fulfill your requirements.
GET EDUCATED IN THE MARKET
Ask questions such as: What are current market conditions? What is happening in the market in your particular price range? What are the price trends in the locations that interest you? Check the details on properties that have recently sold.
LOOK AT EVERYTHING
The first series of showings should give you an overall understanding of what is available in the marketplace. There is no home listed on the market by any REALTOR® that cannot be viewed through your Sage Real Estate REALTOR®.
NOW IS THE TIME TO EXPLORE ALTERNATIVES
Keep an open mind. As you inspect various possibilities within your price range, you will be more comfortable narrowing your search to specific parameters and you will be able to assess various alternative housing styles, configurations and conditions.
TELL YOUR REALTOR® YOUR TRUE FEELINGS ABOUT THE HOUSES YOU'RE SEEING
Honest feedback efficiently steers your REALTOR® towards your goal. It is important to discuss your impressions and reactions to properties confidentially with your REALTOR® in a frank and direct manner.
KEEP A RECORD OF EACH HOUSE YOU SEE
This is an essential part of your market education process and will assist in evaluating the home you ultimately decide to buy.
SHOULD YOU GO INTO OTHER REALTORS'® OPEN HOUSES?
You may attend open houses if you identify yourself to the REALTOR® holding the open house and tell them that you have a buyer's agency contract with another REALTOR®. Hand them one of your Sage REALTOR'S® business cards. This will allow the REALTOR® hosting the open house to concentrate on other prospective buyers. It is inappropriate for another REALTOR® to pry into the confidential details of your home search.
OUTSIDE OF OPEN HOUSES, SHOULD I SEE HOMES WITH ANY OTHER REALTOR®?
No. Once you have signed a buyer's agency contract with Sage Real Estate, it becomes your REALTOR'S® responsibility to show you homes. It is unethical for other REALTORS® to show buyers homes if they know the buyer is under contract to another brokerage.
INFORM YOUR REALTOR® OF CHANGING SEARCH PARAMETERS
Keep your Sage Real Estate REALTOR® advised of any changes to your requirements along the way. Decide to spend more money? Decide to spend less? Decide to consider other locations? Decide to only consider one location? Tell your REALTOR® so your revised parameters can be responded to immediately.
HOW TO USE THE INTERNET TO YOUR BEST ADVANTAGE
The internet provides a comprehensive database of current listings and almost every listed property works its way onto several websites. Write down the listing identification number(s) of listings which appear interesting and record the site domain name. E-mail, fax, or telephone this information to your REALTOR® so they can investigate and identify.
WHEN YOU FIND "THE RIGHT HOUSE"
Our goal is to educate you so that you will feel comfortable directing your Sage Real Estate REALTOR® to proceed with the purchase of the right property when you see it. Timing is critical when purchasing a home and there are several strategies that you can use in order to be successful with any offers that you make.
Step 8. Selecting Your Real Estate Agent
Over 95%* of buyers use the internet in their search. If you're searching for a home in Toronto, there's only one web address you need to know: SageRealEstate.ca, Toronto's ultimate home search.
Our website includes tools, tips and access to all of the Toronto properties listed on MLS® and best of all, you're in control. Sign up to customize and manage your search, receive e-mail updates on new listings as they become available, conduct several searches at once, and save properties you wish to see.
VIRTUAL TOUR AND PHOTO GALLERY
Sage Real Estate listings are featured with virtual tours, photo galleries, and individual listing websites.
Step 9. Using Collaborate
Collab is Toronto Real Estate Board's latest home search tool that offers infinite control and possibilities for home buyers. Users can search the MLS® system in real time, across any device. Buyers can find out about a new listing the very moment it gets uploaded onto MLS® by requesting instant notifications and they can manage all searches themselves by revising search criteria at will. They won't miss finding out about any hot new listing. Buyers can also easily communicate with their Sage REALTOR® through Collab by making comments on a listing that get conveyed automatically, request showings, etc. Searches can be saved, photos are large, relevant transit maps are included, similar listings can be provided. Users simply define the information they would like to receive. It is the best buyer portal we have seen. Simply ask your Sage REALTOR® to invite you to join in on the fun.
Step 10. Making an Offer
I LOVE IT. I WANT IT.
When you find a home you absolutely love, someone else may love it too. It's important to act quickly and make a solid offer based on a rational approach to pricing and negotiating that you and your REALTOR® have discussed. To start the process rolling, your REALTOR® will draw up an agreement that includes your offering price and other terms and contingencies. Buyers often focus on the price but there are other important terms included in a real estate agreement. You can include any terms you like but remember that the more you add, the more likely the seller is to object. Here are the most common elements of an Agreement of Purchase and Sale:
PRICE
The market, the buyer and the seller will determine the final price. Your REALTOR® will help you formulate an offer based on comparable listings and sales and current market conditions.
MORTGAGE CONDITION
A mortgage condition stipulates that you will buy the home subject to obtaining a mortgage. If you cannot obtain a mortgage then the contract will be void. You will need to establish a time frame for securing financing.
HOME INSPECTION CONDITION
A thorough inspection of the property by a licensed home inspector protects you against structural or material problems that are not detectable in a casual walk-through. Home inspections are just as important in new construction as they are in resale. Buyers can't inspect a home that isn't built yet; however, they can request an inspection prior to closing. In new construction an inspector will make sure that all mechanical systems are working properly and may also spot repairs that need to be added to the builder's punch list (a list of items that need to be completed). The buyer, not the seller, is responsible for hiring and paying the inspector.
DEPOSIT
The deposit is given by the buyer typically to be held in the listing brokerage's trust account and secures the contract until the closing. An initial deposit usually in the form of a cheque or money order must be given to the seller or seller's REALTOR® along with the offer. Upon completion of the agreement the deposit will be applied to the down payment and/or closing costs to the benefit of the buyer. If the sale does not go through due to contingencies covered within the contract, then the deposit money typically will be returned to the buyer.
CLOSING DATE
One of the most important terms of a real estate contract is the closing date – the date when ownership changes hands. This is usually the date that the seller must vacate and the buyer may occupy the property. Flexibility on the closing date can give a buyer a big advantage over other potential buyers and can occasionally allow you to negotiate a lower price or other, more favourable terms.
COUNTER OFFERS
In some transactions, there is a fair amount of negotiation – offers and counter offers – before both parties are satisfied. This is one aspect of a real estate transaction in which a REALTOR® is invaluable. Not only can a REALTOR® draw upon previous experience and market knowledge to offer sound advice during a negotiation, they can also serve as a buffer between the buyer and the seller/seller's REALTOR®. Negotiating for a home can be a highly charged and emotional process, and even the most emotional buyer will look like one cool customer behind the right REALTOR®.
Step 11. Understanding and Preparing for Multiple Offers
HOW TO WIN
Securing the house when in a bidding war takes knowledge, commitment, preparedness, and guts. Sometimes the differences between the top offers that have been presented to a seller are very slight. Frequently there is no clear-cut winner and the seller is forced to make a judgment call. Only one buyer gets the house, stack the cards in your favour to have that buyer be you.
Here are the keys of success ingredients:
1. Try to meet the sellers beforehand. Sellers like to sell to people they have met and feel would be good buyers for their home.
2. Know the market so that you are in a position to bid high but not overpay.
3. Bid high as you can. Sellers almost always sell to the highest offer.
4. Offer your top price on the first round. You are not guaranteed to get an opportunity to improve your offer.
5. Huge deposit. Certified cheque or bank draft. Huge deposits greatly impress sellers.
6. Consider inserting a clause in the offer that states should you (the buyer) default on the purchase and not close the transaction, the deposit will be immediately released to the seller. Your lawyer might not like this but sellers love it.
7. Possession. Accommodate the seller's requested possession date. Even better, offer a seller-flexible possession date within specific dates. This gives the seller the opportunity to set his/her exact preferred date.
8. Few, if any, conditions. Building Inspection: Prudent buyers want to have a house inspected before submitting an offer. This is understandable. However, you have to balance your need to have a building inspection with the fact that winners in multiple offers usually have firm unconditional offers. Maybe have it inspected before you submit your offer? Financing: Get your financing in place before you submit an offer. Talk to your mortgage broker, your bank manager or existing mortgagee before you get to the offer submission stage on a house so you know exactly what you can rely upon them to provide.
9. Prove your ability to close the transaction. Perhaps impress the seller with your career or have a letter from your bank stating you are in a position to close the transaction.
10. Don't ask for things in the offer that the seller has not already included in the sale.
11. Maybe write a note to include with the offer about why you want the house.
12. Keep yourself available when offers are being presented. Totally, 100% available for last minute discussions, negotiations or clarifications.
13. Have faith and trust in your REALTOR®. If you don't trust your REALTOR® by the time you are into a multiple offer scenario, you are dealing with the wrong REALTOR®. The experience and counsel a trusted REALTOR® can and should provide when in multiple offers can absolutely win you the house. Your REALTOR® should provide you with insight and informed options. Consider them and make the most aggressive choice you can.
One comforting reality is that bidding wars usually take place only on good properties. Paying top dollar for a house today may prove to be a bargain in hindsight tomorrow. Today's multiple offer winner buyer may also well be putting themselves in a seller's multiple offer scenario when selling in the future. Nothing is more gratifying.
Step 12. Understanding Preemptive Bids (Bully Offers)
What are they? When sellers list a good property in a hot market they are often hoping that their property will generate a bidding war. Bidding wars have a track record of generating the highest prices for sellers. That happens frequently in Toronto's current real estate market. When that strategy is employed by the seller and listing brokerage then a date, typically five to seven days down the road, is set for interested buyers to submit their offers to the seller for consideration. If more than one buyer comes to the table at the time then a multiple offer scenario ensues.
Don't forget that the seller is a client of the listing Brokerage and as such the listing REALTORS'® allegiance is directed exclusively towards the seller. The buyer, on the other hand, typically is a client of the cooperating brokerage and as such the REALTOR® has an allegiance to do the best for the buyer. So even though a seller may have set a particular date to review all offers, a buyer is legally entitled to ignore that request and submit an offer earlier than the requested 'offer date'. Should the buyer go ahead and submit an offer earlier than the seller-requested time-frame, we have a bully offer.
Sellers are not legally required to consider a bully offer, however, if a bully offer is duly registered with the listing brokerage then the seller must be advised of the existence of that offer. They must then decide whether or not to actually entertain that offer.
Part of the seller's decision making process, whether or not to consider a registered bully offer, often revolves around the price of the offer. While not formally presenting the offer, the buyer's REALTOR® (with the buyer's permission) might verbally disclose to the listing REALTOR® the price of the offer in an effort to get a formal presentation of the offer to the seller.
Sellers go through several considerations before deciding whether or not to look at the offer. Such as: How many people are viewing the property?; How many other hot prospects exist in the wings?; Might they lose this buyer if they refuse to consider that offer now?; How much more might they possibly hope to get on offer presentation night above what is being offered now in the bully offer? There are a host of other considerations that all give rise to deciding whether or not the Seller will entertain the bully offer.
If the seller decides to go ahead, the listing REALTOR® has a set procedure to follow regarding advising other buyers and those who have expressed an interest in the property about the advancement of the offer presentation time. The seller is then at liberty to view, accept or reject the bully offer.
From a buyer's perspective, bully offers have pros and cons too.
A bully offer may well be accepted by the seller with little or no competition from other buyers. Sellers have to face the 'bird in the hand' conflict. It puts the buyer more in the driver's seat. ie. here is my terrific offer, take it or leave it.
On the down side, sellers may resent having their requested offer presentation schedule being ignored and feel like the buyer is exerting excess pressure on them, particularly if the bully offer has a short irrevocable period.
Should a buyer submit a bully offer on a property they see that they really want to buy? Perhaps they should, you never know, it just might fly. However, for bully offers to be considered they must be particularly attractive to a seller. Usually, attractiveness here is defined as price. The seller must come to the conclusion that it is not worth the risk of waiting until the official offer date time because it is unlikely that a higher offer will be forthcoming. Bully offers must be very, very good, attractive and compelling. Buyers making unattractive bully offers can easily offend sellers, disadvantaging their subsequent offer on offer night.
A good REALTOR® can review the appropriateness of bully offer submissions with buyers in detail in each specific situation and come to the conclusion whether or not to go ahead with one.
Step 13. Understanding the Role of Your Lawyer
The buying process involves a number of legalities and sound legal representation is not merely a suggestion, it is a requirement. Your lawyer will protect your rights and ensure you actually get what you're paying for.
WHAT IS IMPORTANT IN A LAWYER?
Ideally you will want to use a lawyer with substantial real estate experience, as lawyers who may be excellent in one field of law might not be as strong in real estate law. Most transactions close without any problems; however, if there were to be some difficulties an experienced and effective real estate lawyer is invaluable. Go with the lawyer that you feel has the right experience for your situation.
Toronto lawyers typically charge a flat fee for their real estate purchasing clients. It is usually beneath the law society mandated maximum tariff rates. Talk to a lawyer and get a quote. The best lawyer for you may well not be the cheapest but save money elsewhere. You need a good lawyer!
Disbursements will be in addition to the quoted fee. Common disbursements and adjustments are land transfer tax(es), realty taxes, prepaid utilities, clearance certificates, etc. Your lawyer will be able to provide you with exact disbursement expenses on your transaction.
WHAT SPECIFIC FUNCTIONS DOES A LAWYER PERFORM?
BEFORE THE OFFER IS SIGNED
If requested, lawyers will consult with buyers to review the offer clauses. They will not recommend negotiation strategies but will ensure that the buyer understands the legal aspects of the offer.
AFTER THE AGREEMENT IS ACCEPTED
Detail exact closing costs.
Search title.
Search taxes, utilities, building and zoning, or order title insurance.
Execution search.
Mortgage and other financing arrangements.
Verify insurance policy documentation.
Calculate land transfer tax.
Requisition letter to seller (requesting resolution of any problems found in searches).
A FEW DAYS BEFORE CLOSING
Address any provincial sales tax issues.
Prepare mortgage documentation.
Prepare statement of adjustments.
Prepare documentation for land registry.
Accept closing funds from buyer.
Review and have buyer sign necessary documentation.
With mortgagee, will exchange mortgage documentation for money.
Meet with seller's lawyer at registry office.
Complete final searches.
Transfer funds.
Register deed and mortgage in buyer's name.
Pay land transfer tax.
Obtain keys from seller's lawyer.
Send you a reporting letter certifying your title together with the deed, survey, and all other related documentation.
Invoice you for services rendered.
Step 14. Get Insurance
PEACE OF MIND
The insurance requirements associated with home ownership can be complex as there is no one-stop insurance shop to fill every insurance need. Some insurance is placed by your lender or mortgage broker, some by an insurance broker, and some by your lawyer.
This section provides a brief overview of the various types of home-related insurance. Please seek quotations from the relevant insurance expert for each type of insurance. Carefully review coverage, limits, restrictions, rates, and overall policy suitability to ensure that your insurance needs are being appropriately met. You do not need every type of insurance; however, if something goes wrong the appropriate insurance becomes the bargain of a lifetime.
1. HOMEOWNER'S INSURANCE
WHAT IS IT?
Just as one would not drive a car without insurance, one does not own a home without this basic insurance. Homeowner's insurance protects your home against hazards such as fire, smoke, wind, hail, and acts of vandalism. It would also provide liability coverage against injury to any of your visitors.
Your lender will require Homeowner's insurance coverage in an amount at least equal to your mortgage. This is required because the lender could be left without security for its loan in the event of property damage or loss.
Most homeowners opt for a homeowner's policy that also protects the contents of the home. Contents protection coverage can also be for full replacement value.
Hint: Non-smokers often get rate discounts as do home with monitored burglar alarms.
Contact your general insurance broker or REALTOR® for advice and coverage.
2. MORTGAGE LIFE INSURANCE
WHAT IS IT?
This is a life insurance policy with the amount of insurance being equal to the principal amount of the mortgage. In the event of the mortgagor's death, the balance of the mortgage is paid off.
Lenders do not usually make their commitment to place a residential mortgage with a buyer contingent upon the buyer taking out mortgage life insurance. An exception to this would be mortgages for very high amounts.
Through the lender or mortgage broker at the time you take out your mortgage.
3. MORTGAGE INSURANCE, MORTGAGE LOAN INSURANCE, OR MORTGAGE DEFAULT INSURANCE (not to be confused with mortgage life insurance)
WHAT IS IT?
Mortgage insurance, mortgage loan insurance, and mortgage default insurance are all the same. They describe the mortgage insurance through CMHC which protects lenders of high ratio mortgages against mortgagor default. They are not one of the insurance policies that purchasers consider buying for their own benefit.
4. TITLE INSURANCE
WHAT IS IT?
'Title' legally describes the ownership of land. Purchasers want assurance that the property they are buying will legally be theirs and they will receive good and marketable title to it. Those with any claim to your property should be restricted only to any mortgagee(s) and the government if taxes are not paid. Title insurance eliminates the risks of a defective property title by providing the compensation necessary to rectify covered title defects. Most policies also pay the cost of defending against any covered claim. Unlike homeowner's insurance which protects you from an unforeseen event in the future, title insurance protects you from an undetected defect or fault in the past.
The following are some examples of hidden title defects that a title insurance policy could typically cover: unsatisfied mortgage, lien or judgment; fraudulently discharged mortgage(s); missing heirs, etc.; improperly executed deeds; irregularities or errors in existing surveys; required removal of existing improvements; unregistered easements or rights-of-way; …the list could go on and on.
IF I DON'T HAVE TITLE INSURANCE, HOW SERIOUS COULD A CLAIM BE?
It could be very serious. You would have to pay all defense costs and a claim could result in complete loss of equity if defense were unsuccessful. Title insurance means that you do not have to worry about any mistakes in titles.
HOW MUCH DOES IT COST?
SHOULD WE GET IT?
The cost of title insurance is a few hundred dollars. We encourage purchasers to consider buying title insurance not because of the fairly small likelihood of an undiscovered title defect but because of the cost savings provided. Some savings are even significant enough to almost completely pay the cost of some title insurance policies.
WHAT COST SAVINGS ARE THERE IF I GET TITLE INSURANCE?
In usual transactions, lawyers not only search title but also obtain certificates of clearance from the zoning department, work orders, liens, hydro, etc. If the property is title insured then the lawyer can skip some of the searches as the need for them is redundant. If there were to be a problem discovered on any search then the insurance would pay to resolve it. As municipalities increase their search fees title insurance becomes more cost effective. On some properties the savings amount to several hundred dollars.
Step 15. Completing the Transaction
AND IT'S YOURS
Your Sage REALTOR® will work closely with you and your lawyer to make sure everything is in place for a smooth and efficient closing.
Typically, a day or two prior to the closing, your lender will forward all loan documentation to your lawyer and let you know the amount required to complete the purchase. You will be responsible for bringing the balance of your down payment and closing costs to your lawyer in the form of a certified cheque. At the closing, your lawyer will guide you through the many documents you need to sign.
Sage Real Estate's goal is to provide you with the information you need to feel confident throughout this process.
In addition, if you have an existing home to sell, Sage Real Estate will customize a comprehensive marketing program to help you achieve the highest possible sales price in the shortest amount of time. For more information, ask your Sage REALTOR® or visit SageRealEstate.ca.