Why SAGE?
At SAGE we know that many real estate professionals do not reach their full earning potential because they have too much on their plates and not enough support. We have crafted a brokerage environment that provides the guidance, tools and resources to help agents grow a sustainable business while reaching their full earning potential.
We help you grow
At SAGE, we work with each agent, identifying which tactics, tools and resources will help them break through sales ceilings they previously could not.
We Care
We're invested in each agent's success.
We know design matters
Great design is a cornerstone of our business.
$1.68B
SAGE trades more than $1.68-billion in real estate transactions; each year.
160+
Our team includes more than 160 accomplished, multi-faceted agents.
15
Each agent is supported by the talents of a 15-person, in-house staff.
Our beliefs
SAGE Real Estate recognizes that we're fortunate to get to do business in one of the most diverse cities in the world. We stand against injustice and are committed to leading positive change. Racism, sexism, and discrimination based on religion, sexual orientation and ability are wrong and unacceptable. We are committed to ensuring that equity, diversity and inclusion are central considerations in our own business practices. We also recognize the importance of using our position and our privilege to make Toronto a better place for others.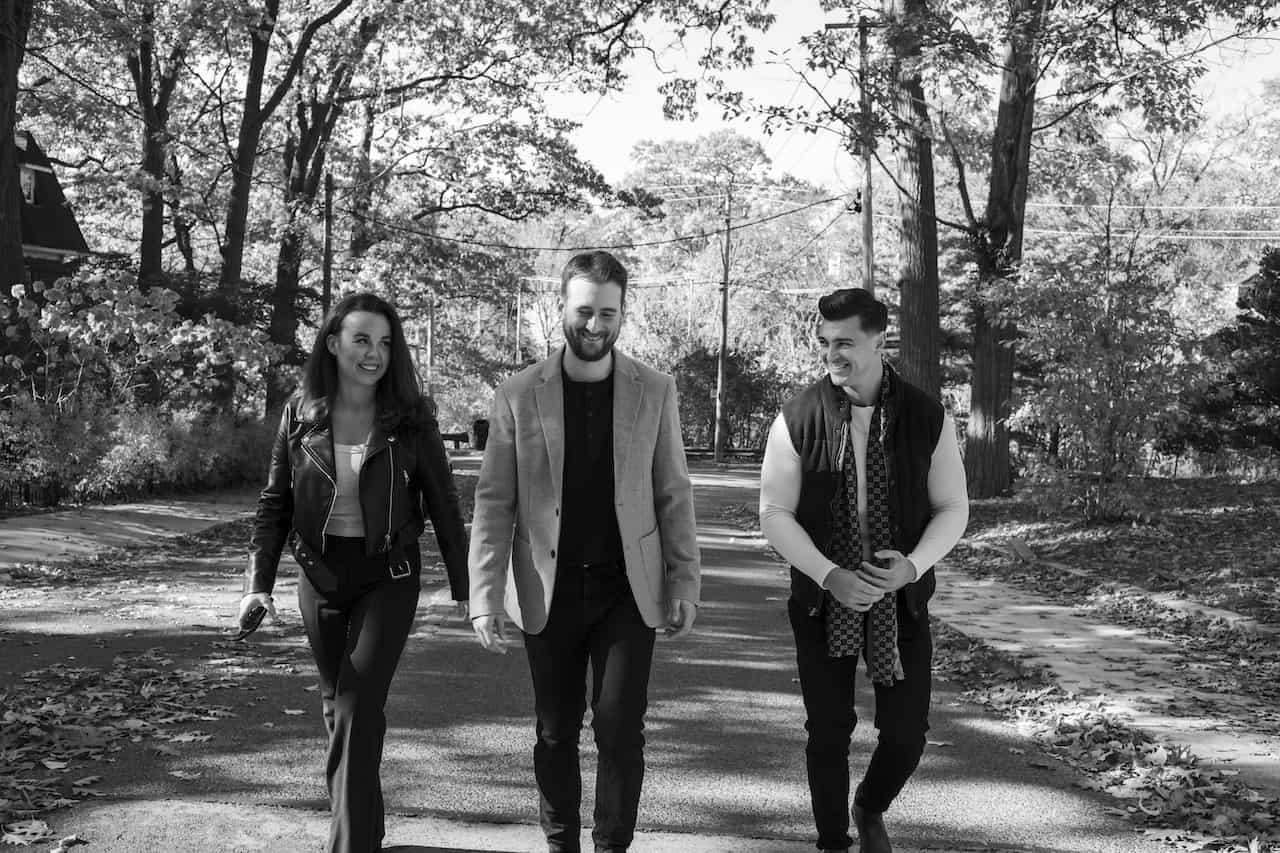 A hand-picked team
SAGE hires agents who are committed to doing what's right for their clients, above all else. We hand-pick each member of our team and rely on each to help foster the positive work environment that has attracted more than 160 agents to our brokerage.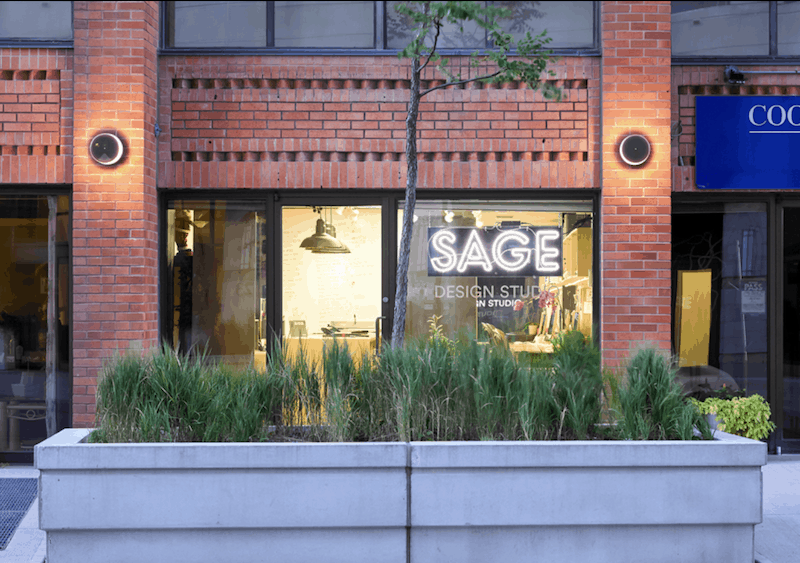 Design studio & print shop
We're so passionate about the pivotal role that great design and plays in selling a home, we built a design studio.
We're proud to have a team of talented designers and marketers as full-time SAGE staff, collaborating with agents to ensure every home in our inventory is beautifully marketed and receives exposure locally, nationally, and internationally.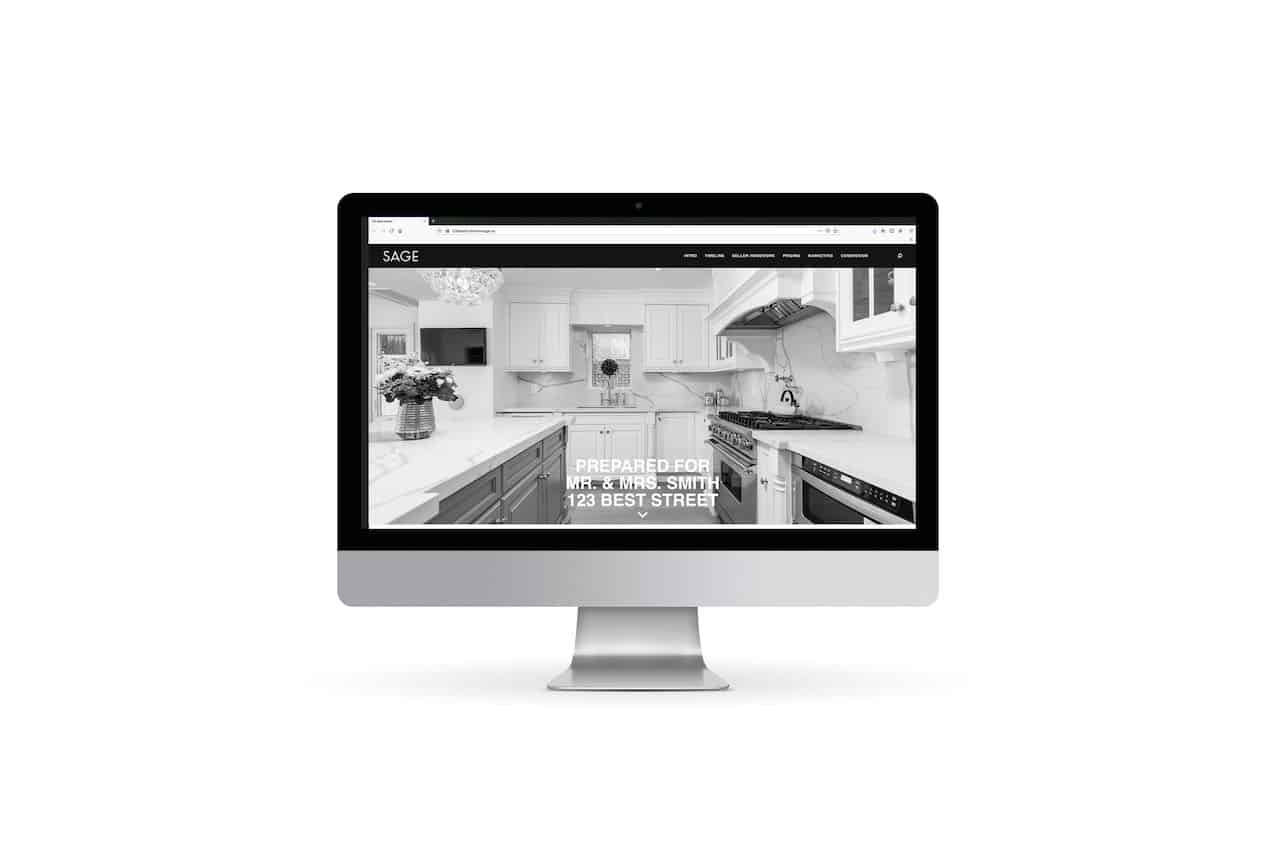 Listing presentation materials
SAGE has crafted a listing presentation framework that consists of two key marketing pieces:
- A book introducing the agent and outlining the array of marketing resources that SAGE dedicates to the sale of each home.
- A website personalized to that listing opportunity and client.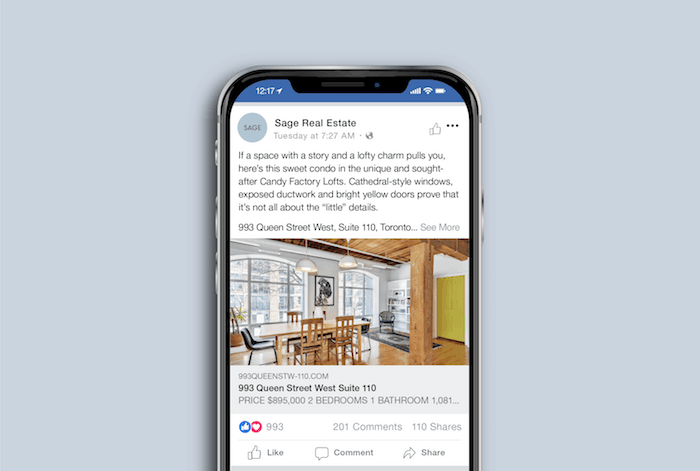 Listing marketing
SAGE's in-house team of designers and marketers develop a custom marketing campaign for each listing.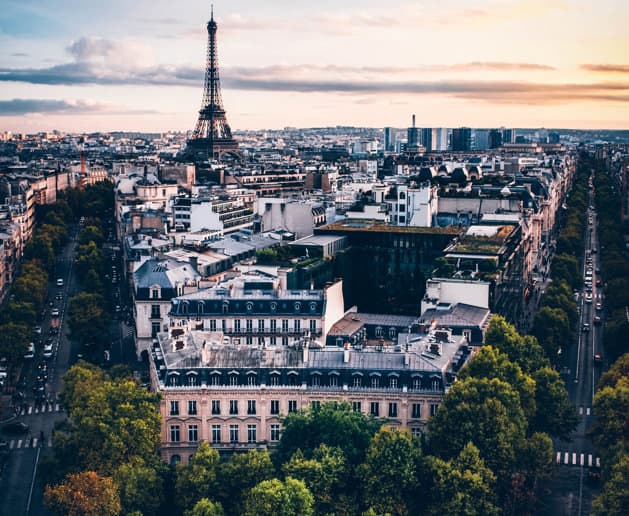 International exposure
We distribute SAGE listings to more than 130 high-traffic real estate portals in 70 countries and translate each into more than 15 languages.
Each home is seen by prospective buyers in Toronto, across Canada and around the world.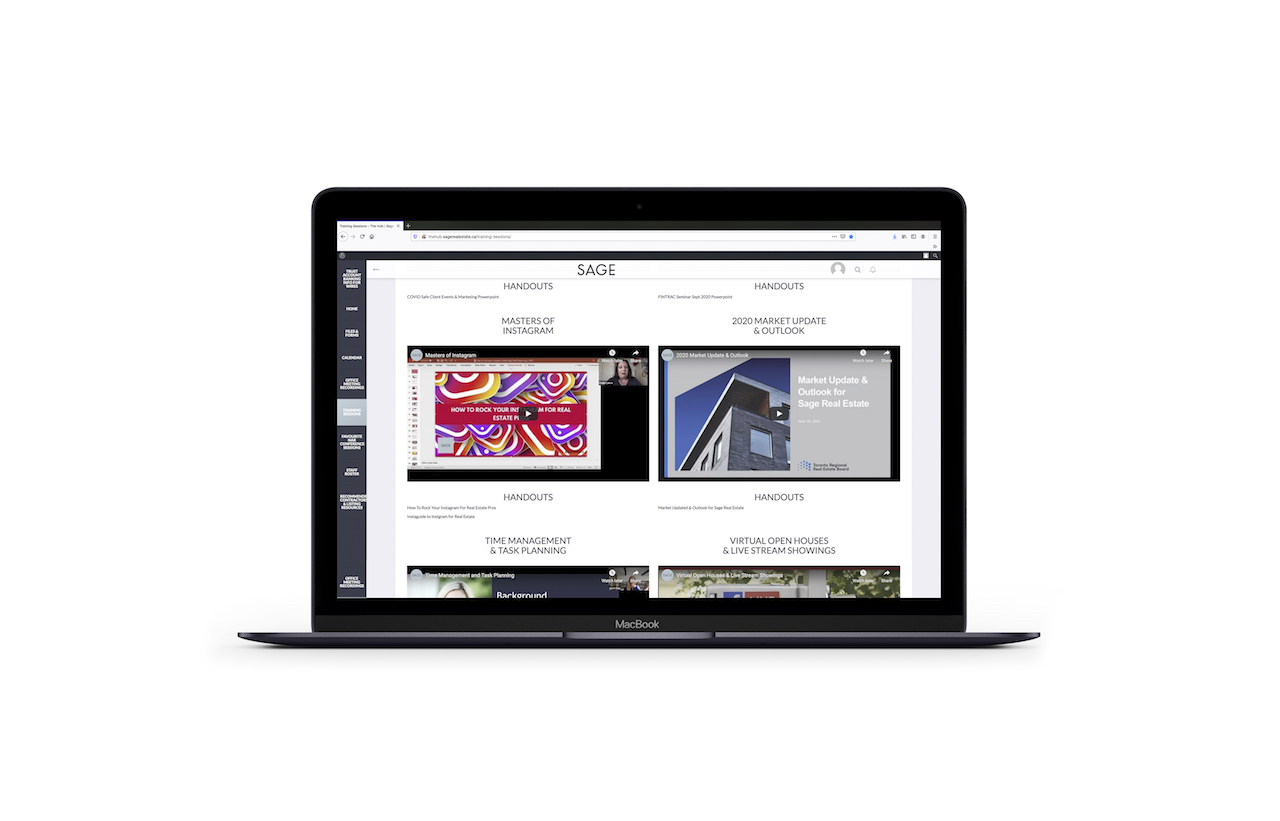 Business tools and training
We've invested in the tools, systems and training that agents need to grow their business effectively and efficiently.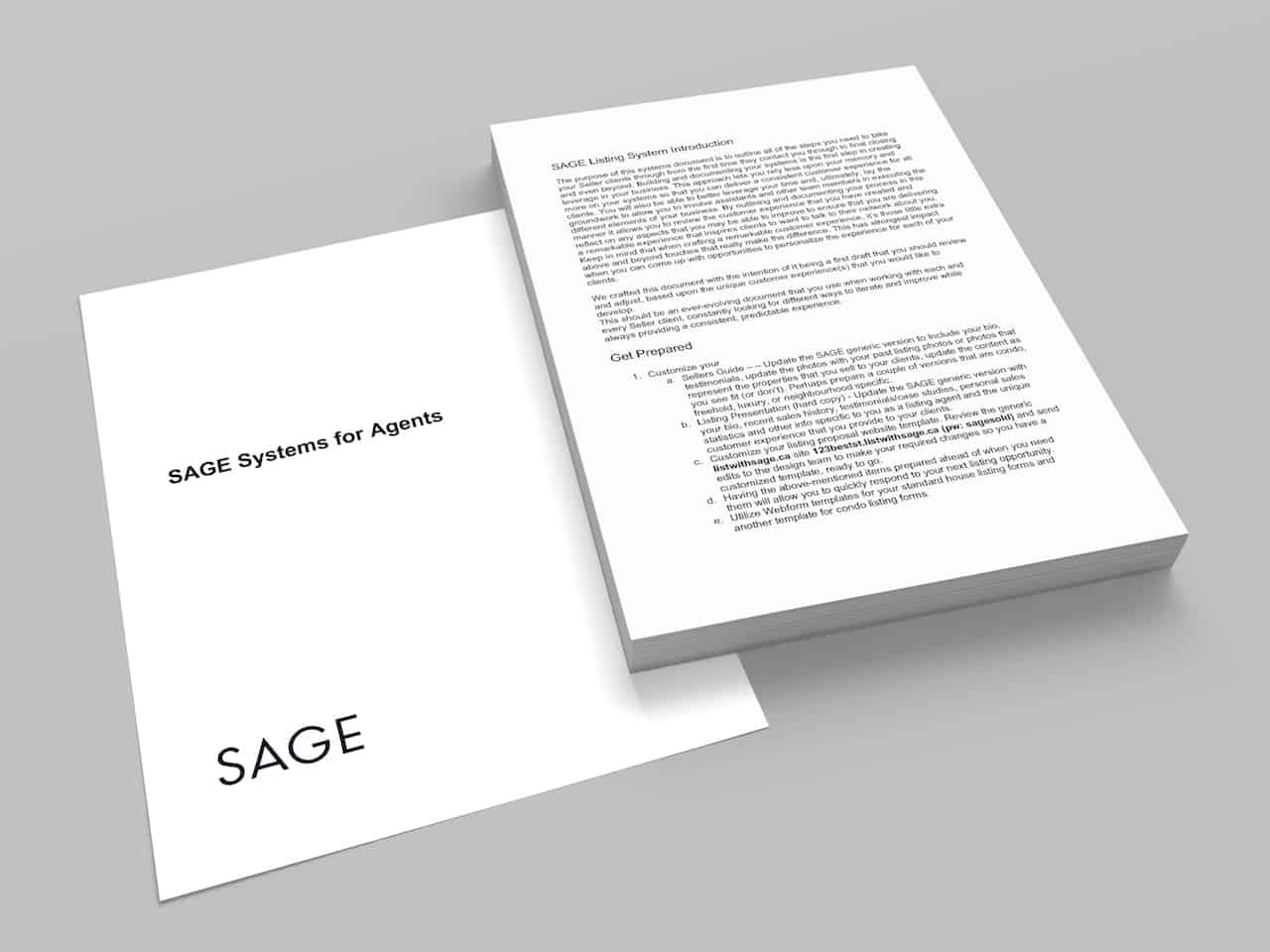 SAGE systems
SAGE provides each agent with the business systems to successfully run their business and consistently deliver remarkable service.
We encourage SAGE agents to customize our standard systems to reflect the customer experiences they're uniquely able to deliver.
My business has tripled in the time I've been here.
This is a wild business. It's moment to moment all the time, and you need all the help you can get. It's important to have the support, and we've never experienced this level of support at any of the other places we were before. And the marketing is the best. We have an amazing team who constantly crushes it, and makes us look so, so good.
Sage was the only brokerage that made me feel like it was about me, not about them and they really did help me take my business to the next level.
My business has grown dramatically – and I have grown dramatically as an agent, too.
We hand-pick every SAGE agent, selecting the most talented and hard-working. It's common for our agents to achieve record results after joining SAGE.
Join our Team
If you're an agent who's ready to expand your business, we're keen to know how we can help.