Sage Seller's Guide
Selling a home can be a time-consuming, complex endeavour. This resource section has It has been developed to help sellers understand the process of selling residential real estate and provides helpful material regarding the most important aspects of selling a home. If you are asking yourself 'How do I go about selling my house?' or 'Where do I begin?' this will be a great resource for you.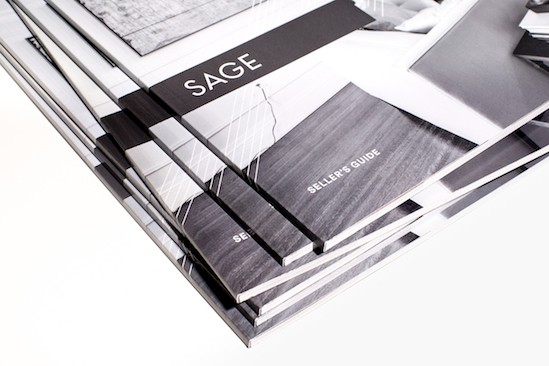 Article
Timing of Reaching Out to a Realtor
Good Realtors want to establish solid, long-term relationships with their clients. Contacting a Realtor does not have to be restricted to the time just before an imminent purchase or sale. Good Realtors will not mind being contacted well in advance of any pending transaction just to provide their counsel and advice.
Common approaches might be to reach out to your Realtor as renovations are being contemplated. Realtors can suggest property improvements that might realize the greatest amount of return when the property does get sold. They also know which improvements will result in little or no return at and should therefore be made for personal enjoyment only with no expectation of financial return.
Realtors know which paint colours are coming into style and which ones to avoid painting if you are foreseeing selling the house before having to paint again.
Of course the obvious, Realtors should be contacted if you intend on making a move in the near future. Mull it over with them to establish the best strategic plan in order to attain your goals.
Speak to your realtor before you look to buy. Some condominium projects are going to be particularly desirable and a good Realtor will consult with you about them well before you even start looking. Their insight is available for the asking.
If your family structure might be changing and adjustments must be made in the way your home gets used, reach out to your Realtor before walls get removed or in-law suites get constructed.
Realtors can provide plans for long term scheduling as well so you can benefit from the most advantageous market timing.
Reach out to your Realtor when you want to know the selling price of a particular house or the asking price of a new listing around the corner.
Reach out to your Realtor too if you would like an equity update on your own home. What is its value in today's market? Good Realtors would be more than willing to provide all this information without obligation even if you have no intent to sell right now.
Your Realtor will be pleased to consult and advise whenever you have the need.
Sometimes you can reach out to your Realtor just to chat too.
When Is the Best Time of Year to Sell?
MARKETPLACE TIMING
The best time to sell is when buyers are vigorously buying. The more buyers out there buying, the better it is for a seller.
Many think that because a house and its gardens may look best in the summertime, that would be the preferred time to sell. However, that is not necessarily so. Prudent sellers sell when the market is busy.
Historically, the Toronto real estate market has been busy in the spring and fall. However, it is best for you to let your personal and economic goals dictate the best time for you to sell. Selling in Toronto during any calendar month can generate amazing prices. Let your requirements and lifestyle settle the timing debate.
Should I Sell First or Buy First?
Dilemma: 'If I buy first, I might not be able to sell my current place and, if I sell first, I might not find a suitable property to buy. So what to do? Here is a foolproof way for you to decide:
Determine which of the following would be the most difficult for you right now, in today's market, wherever your home may be located. Would it likely be more difficult for you to sell your home or more difficult for you to find a home to buy that fulfills your needs?
Then do that which is most difficult, first.
Hint: No matter which you do first, plan the timing of both your purchase and sale to occur in the same marketplace. For example, selling now and planning to wait a considerable amount of time before buying risks having the price range of your desired property type increase beyond your budget. Similarly, to buy now and sell well down the road does run you the risk of having to sell for less than anticipated should there be a market shift lowering prices during the interim.
ADVANTAGES TO SELLING FIRST
The luxury of time presents no stress to sell for an amount less than you find acceptable. You will know exactly how much money you have in your pocket for buying. You will know precisely when the buyer gets your house (you can time the closing of your purchase to minimize the need for bridge financing). You avoid the stress of not being able to sell.
DISADVANTAGES TO SELLING FIRST
You must contend with the pressure of not yet having found a place to buy and potentially having to make a rushed purchase.
Hint: If you go this route, sell with a long closing to give yourself lots of time to find the right house to buy.
ADVANTAGES TO BUYING FIRST
You are not under the gun to make a hurried buying decision because your current home has been sold. You can wait for the perfect house. You can review with your Realtor things that could be done to your current home to maximize its value and you would have the additional time to do these things while in the process of looking for your new home.
DISADVANTAGES TO BUYING FIRST
You don't know the exact amount that you will be receiving from the sale of your home. You could be subjecting yourself to the pressure of having to sell because you have already bought.
Hint: If you go this route, buy with a long closing. However, make certain that the budgeting figure you use as a selling price for your home is realistic.
Should I Hire a Realtor?
Choosing the right advisor to guide you through the home selling process is important. A Realtor's counsel, direction and overall expertise can minimize your stress while maximize the home's selling price.
Many home sellers believe that to sell their home in today's market all they need to do is put up a sign and have the listing uploaded onto the MLS system. While this may do the job of selling the property, the only way to ensure you have received the very highest price for your home is to use a Realtor who can implement a comprehensive marketing plan and leverage all their connections in the marketplace.
A good Realtor knows how to best position a home in the marketplace to gain maximum exposure. Selling a home is an extremely emotional process. Having a professional Realtor to handle the negotiations will ensure that the deal comes together for the best possible price.
In addition to their marketing efforts and negotiation savviness, a good Realtor:
Makes staging recommendations to best present a home to the marketplace.
Provides informed guidance to help set the right price.
Knows the community and keeps the seller up-to-date on what is happening in their local market.
Knows what needs to be done to put the deal together.
Is a master networker. Having a good reputation and strong relationships with other Realtors can make all the difference in reaching out to the right buyer.
Invests the time to hold open houses for Realtors and for the public as well (if desired).
Provides timely feedback to the seller.
Vets and pre-qualifies potential buyers.
Drafts and negotiates airtight contracts.
Presents, reviews and evaluates all offers.
Understands the legalities of selling houses.
Will handle the copious amounts of paperwork.
Acts as a liaison between buyers and sellers, even after all paperwork has been signed because a transaction isn't complete until the property actually closes.
Adheres to a strict Code of Ethics.
Cares more about their client and their relationship with their client than just getting a deal done.
Realtors in Ontario are required to carry consumer protection insurance covering the deposits on all transactions (up to $100,000.00).
Sellers handling the sale of their home by themselves may actually find the process costlier in the long run. Selling a home is a major undertaking and the Realtor's negotiation expertise alone can save the seller more than the commission cost when it comes to settling on the final sale price. Effective negotiations require finely honed skills, experience, knowledge, and finesse. A good Realtor is up to the job.
The trick is finding the right Realtor.
Costs Involved in Selling Your Home
During the home selling process there are numerous costs of which you should be aware both before and after the property sells:
HOME REPAIRS
Before the home gets listed you may incur some expenses to get it ready for the market. Fresh paint may cost a few hundred or a few thousand. Landscaping and other repairs may come into play as well and require substantial investments depending on what needs to be done.
STAGING COSTS
If you decide to stage your home before selling, the fee to do this usually comes in two parts. The initial consultation fee of a couple of hundred dollars and the furniture rental fee that can easily become a few thousand a month, depending on what and how many pieces of furniture you rent. Many stagers waive the initial consultation fee if you go ahead with furniture rentals.
HOME INSPECTOR PRE-INSPECTION REPORTS
Sometimes sellers have their house inspected prior to putting it on the market. This report can give assurance to buyers contemplating submitting an offer on the property. Pre-inspection reports tend to be priced in the four to six hundred dollar range. Your Realtor can advise you whether or not to get a pre-inspection report.
PENALTY FOR EARLY DISCHARGE OF MORTGAGE
If you have to discharge your mortgage upon completion of your sale, you may incur a discharge penalty from the mortgagee to do this. Talk to your mortgage broker or bank to find out what these costs may be. Even open mortgages can incur a processing fee to be discharged.
LEGAL FEES
You will need a lawyer to act on your behalf in the sale of a home as well. Legal fees for a home's sale are significantly less than on a home's purchase. Many legal fees in this regard are in the range of a thousand dollars rather than thousands of dollars.
REAL ESTATE BROKERAGE FEES
Most Realtor fees are based upon the selling price of the property. Usually 50% of the gross commission goes to the co-operating Realtor and 50% goes to the Realtor who listed your house. The government also requires that HST be charged on collected commissions as well.
MOVING COSTS
It is difficult to estimate how much one should budget for this, as there are so many factors to consider. Moving costs can run from the hundreds to the thousands of dollars.
CAPITAL GAINS TAX
Primary residential homes in Canada are exempt of capital gains tax. Investment properties are not. Review the matter with your accountant if you want to look into it further.
SUMMARY
Budgeting and planning for the costs involved in the sale will avoid nasty surprises when it comes time to close the deal. That is a good thing.
Choosing a Realtor
HOW DO I GO ABOUT FINDING A TERRIFIC REALTOR?
The most important thing you can do is invest the time to interview and evaluate up to five Realtors. Not all Realtors are the same. Just because one Realtor may dominate your neighbourhood doesn't mean they are the best Realtor to sell your home. The only way to know for sure is to interview several of them. Meet with as many as it takes until you feel the fit is just right.
The best place to start is by getting recommendations from friends, relatives, acquaintances who have recently transacted in real estate. Realtors particularly appreciate clients that have been referred. You can also note who has been selling homes in your area or go online to search out those who have been busy in your community or neighbourhood and contact them directly.
Remember that your Realtor will be your trusted counselor, guide, voice, and negotiator. Feel good about being with them because they will be right there with you for some time. Be selective in your choice. You don't have to love, love, love them or their personality. You do have to respect them and have complete confidence in their abilities. Please don't choose a Realtor just because they gave you the highest price estimate on your house. In fact, be very wary of a Realtor whose valuation is considerably above the others. Ask for justifications.
MY CLOSE FRIEND/RELATIVE IS A REALTOR, DO I USE THEM?
Selling a home is a very serious business. Sometimes it is not the best strategy to mix business with friendship or family. If something goes wrong or if you are experiencing challenges along the way it is much easier to objectively confront a detached professional rather than someone with whom you will be sharing the next holiday dinner. Sometimes, friends and relatives would work particularly diligently for you too and would be the best choice. Objectively assess their capabilities and past performances with others before signing on the dotted line. If you feel obligated to use a friend/family member but you don't think they will do the best job for you, rest assured that there are alternate ways to involve them in the transaction. It is not unheard of for two Realtors to split a listing or for one Realtor to pay the other a referral fee. Discuss the options with the Realtor that you would prefer to use.
Questions to Ask Realtors
Here are some questions you can ask Realtors to see if they are right for you:
What is your track record? How many homes/condos have you sold over the last two years?
How many homes similar to mine have you sold?
Would you mind if I speak with one of those past clients?
What specific services will you provide me?
Will I be dealing with you or your team/assistant throughout the process?
How would you go about pricing my house?
Are you a full-time Realtor?
How long do you expect it would take to sell my house?
What exactly will you do to prepare and market my home? Do you develop a unique, custom marketing plan for each home?
What team support do you have in place to assist you in your efforts to sell my house?
What are your fees? What will they be if you find the buyer?
Is there anything extra that I will be expected to pay for?
How do you communicate with your sellers? How frequently?
Do you have any statistics pertaining to days on market for your listings and how closely they sold to their asking prices?
What role will your brokerage play in the transaction?
Realtor Review Questions
Here are some questions you can ask yourself about each candidate afterwards:
Does the Realtor work for a respected and reputable brokerage?
Did you trust that Realtor?
Does the Realtor appear to be honest?
Is the Realtor familiar with your area?
Has the Realtor sold comparable properties to yours or did they just give you a song and dance routine?
Is the Realtor professional?
Is the Realtor a good listener?
Is the Realtor organized?
Is the Realtor genuinely interested in helping you achieve your goals?
Does the Realtor quickly return your calls/e-mails?
Did the Realtor ask you appropriate questions?
Does the Realtor explain things well?
Does the Realtor seem knowledgeable?
Does the Realtor make you feel comfortable when spending time with them?
Do you think the Realtor would be willing to diligently work on your behalf until your needs are fulfilled?
Does the Realtor come referred?
Does the Realtor have sufficient experience?
Does the Realtor work full-time in the real estate profession?
Does the Realtor possess knowledge in your marketplace?
Does the Realtor appear to be too busy to do a good job for you?
Did the Realtor provide straightforward and reliable information?
Does the Realtor have your respect?
Does the Realtor have a detailed and specific marketing plan?
Does the Realtor have a digital marketing initiative?
Does the Realtor have a communication procedure in place to keep you updated and informed?
Does the Realtor have a summary of how close to initial asking price their listings have sold?
Does the Realtor have a summary of how many days it has taken to sell their recent listings?
Twelve Things You Should Expect from Your Realtor
Honesty. Whether good news or bad, a Realtor is legally bound to tell you the truth.
Information. Whatever is happening out there should be conveyed to the seller. Anything your Realtor knows pertaining to the sale of your house, you should know. You should be kept informed.
Pricing. A seller should expect that the Realtor provides an understanding and interpretation of the marketplace as it relates to the pricing of the home.
Marketing. It is reasonable for sellers to expect execution of a clear-cut, creative marketing plan with specific tactics pertaining to the sale of their home. Realtors are to be held accountable for exactly what they have done in this regard. It is their job to get local, national and international exposure for your home.
Cutting edge technology and social media. These tactics attract buyers and your Realtor should identify how they will be utilized in the sale of your home.
Beyond MLS. A Realtor should reach out to specific Realtors and brokerages that sell in the area of your home. Personal contacts count greatly.
Methods of communication and frequency of contact. Realtors should accommodate seller's preferred method of being contacted, be it in person, by phone, text or e-mail and should expect their Realtor to provide them with regular progress updates and reports at agreed upon times.
Feedback. A seller should reasonably expect their Realtor to provide honest reports of what prospective buyers thought about their house.
Diligence. Sellers should expect that their Realtor works continuously and conscientiously towards the goal of selling the property.
Overall professionalism. Sellers should expect a high standard of professionalism from their Realtor.
Negotiation competence and expertise. A Realtor should know what to do to get an offer from a buyer or a buyer's Realtor and should know exactly how to handle the situation when an offer is being considered.
Accountability. If the property is not selling, it is reasonable for sellers to hold the Realtor accountable for why it hasn't. Sellers are not required to follow a Realtor's recommendations but the Realtor should convey to them explanations as to why a property may not be selling and offer concrete suggestions for the Sellers consideration.
Ten Ways to Realize the Best Selling Experience
Honesty. Be truthful about your motivation to sell as well as any pertinent information regarding the house such as upgrades and monthly costs.
Disclosure. If there are material defects in the property of which you are aware, tell your Realtor, ie. a major structural defect such as termites or basement water leaks.
Communication and change of expectations. Keep the lines of communication wide open with your Realtor. Advise them of any changes regarding the timing or the financial expectations of your sale.
Listen. Hear the story your Realtor is telling you. As your Realtor, they should have proven themselves worthy of your trust.
Flexibility. Be flexible to address concerns that buyers are expressing about your house.
Discontent. If you are unhappy with what your Realtor is doing, tell them so they can take corrective actions.
Your house should be kept very clean throughout the selling process.
You should accommodate all showing requests if at all humanly possible.
You should not be present during showings.
You should keep pets out of the house during showings.
Preparing Your Home to Sell
Part of obtaining the best possible price for your home is making it attractive to the widest possible audience of potential buyers. Properties that show like they are out of the pages of a magazine tend to generate top dollar. Today's consumers go crazy for turnkey properties, many want to be able to just move in and enjoy. We understand that few properties fulfill this description, however there are steps that can be taken to make your property irresistible. A great place to begin is by maintaining a neutral décor and a clean, uncluttered look.
If you have some time and some allocated budget, we recommend that you go around your property and outline all of the things that need fixing or updating. Review that list to identify which items you can realistically address given your limitations. Realtors are a great resource in this process as they can help you identify which of the items will have the greatest impact on the end consumer.
In general, kitchens and bathrooms provide the greatest return on your money and often lead to a faster sale when done correctly.
If a complete re-do is not in your budget, you can get a great bang for your buck by giving kitchen and bathrooms a simple facelift. Even just a fresh coat of paint (in a neutral tone) can have a big impact.
Here are a few other items to consider:
EXTERIOR
Paint.
Fix damaged windows, lights, walkways, fences, etc.
Porch/front door must look amazing: add plants and/or a new doormat.
Make sure all door locks work well.
Landscaping, make it look appealing.
Mow lawns and power-wash everything.
INTERIOR
Paint.
Organize all storage areas.
Add closet organizers and shelving units.
Clean, clean, clean.
Shampoo carpets.
Fix any broken appliances.
Bathroom tiles free of mould and mildew.
Whether you have a big budget or no budget at all, you should do what you can to make your home as inviting as possible. When was the last time that you bought a bruised apple?
Researching Your Home's Value
The hard truth is that a home is worth what buyers are willing to pay for it.
Determining a home's fair market value at the outset goes a long way to setting the stage for a seller to receive the most that the market will pay. It is extremely important to get this right.
Valuations to consider:
CITY OF TORONTO EVALUATION
The city has established a Market Value Assessment (MVA) on every residential property in Toronto. We have yet to see a property sell for less than its official MVA but that is a good starting point.
PROFESSIONAL VALUATIONS
A professional appraiser could be retained to determine an estimated value for your home. Banks use professional appraisers to establish valuations before they place mortgages on properties. Appraisers charge for evaluations and, as such, one would assume the value they place would be an informed, unbiased assessment. We have noted that professional valuations tend to be conservative since the appraiser wants to be able to unequivocally substantiate their evaluation in court should the situation arise.
REALTOR APPRAISALS
Realtors absolutely are the people best equipped to interpret current market conditions as applied to the subject property for a fair market value evaluation. They can apply their local market knowledge and expert judgment to arrive at that figure. Their opinion of value is an informal estimate of what the property would receive were it presently on the market. Frankly, some Realtors are more professional and better at this than others. Also, some Realtors tend to give a very high price on their value estimate in order to secure the listing. Don't set the asking price on your property based on one Realtor's evaluation. Get a couple of quotes and ask Realtors to substantiate and specifically identify how they arrived at their valuations. Choose your Realtor based upon the professionalism of their overall marketing strategy rather than upon an unsubstantiated, optimistically high valuation.
Pricing Your Home
Your home has many values: one established by the municipal tax assessor, another established by the real estate appraiser and a third established by you. It also has a value determined by prospective buyers depending on their needs, wants and financial capabilities. The selling price of a property is not necessarily determined by any of these factors nor by any financial needs the seller might have, what the seller may have paid, the cost of rebuilding it today, what the neighbours feel it is worth, or what other Realtors might say if they're bidding to get the business.
The selling price is determined by the marketplace. The single greatest factor in attaining top market value for the sale of a property is that property's initial asking price.
COMPARATIVE MARKETING ANALYSIS (CMA)
One of the most important things a Realtor will do is collaborate with a seller to decide on the initial listing price. Your Realtor will research the market and perform a Comparative Market Analysis or CMA. The CMA compares your house to similar properties that have recently sold and properties that are currently listed for sale. CMA's consider elements such as location, pricing, features, lot size, and property condition. A comprehensive CMA and analysis of relevant sales often points to a market price suggestion for the subject property.
There are a host of factors and events a good Realtor will consider to interpret the information when reviewing the statistics and sales to determine the story they tell. How long did it take for this comparable property to sell? Were there any price reductions in order to facilitate the sale or did it sell in multiple offers? Did it sell after having been withdrawn from the market, repositioned, and reintroduced into the marketplace? Were there unique features in this house that the marketplace either rejected or paid handsomely for? Realtors should shed light on how these sales impact the sale of your own home and conduct their own independent analysis to gauge all relevant market forces. Justified pricing considerations and recommendations are the outcome.
Specific Factors Considered by CMA's
PROPERTY FEATURES
Location
Size & lot
Condition
Unique features
MARKET CONDITIONS
Supply & demand
Interest rates
Seasonal demand
COMPETITION
Price, location, features & condition
Market activity
Time on market
Price changes, expiries
BUYERS KNOW THE MARKETPLACE
Buyers and their Realtors typically view a great number of properties before they make an offer. Accordingly, they become experts within the marketplace and understand if a new listing is priced appropriately or if it is priced way out of line. If a new listing's positioning at launch is wrong, buyers may look at it but will back off because they cannot see the value, feel it is overpriced and can infer that the seller has unreasonable expectations. Why waste their time? They would rather bid on a property listed within its fair market range.
When establishing an asking price for a property, a good Realtor will guide sellers to strike the right balance between a seller's need to receive top market value and qualified Buyers' reasonable expectations to attain fair value for their purchase. Pricing a home appropriately right at the beginning is a critical component of not only getting it sold fairly quickly but also getting it sold for very top market dollar. The longer a home languishes on the market, the more discount buyers expect to receive. With time, a buyer's attitude shifts from 'How much do I have to pay in order to get this house?' to 'What can I pick it up for?'.
Do your best to view all of the comparables from an objective, impartial perspective. Will the price you are considering compel buyers to act or make them shy away until the price comes down?
In summary, there is no exact science to determine a list price or the home's value. Having an open dialogue with your Realtor and realistically assessing all of the relevant sales information should lead to the best suggested asking price for the property and generate top market value upon its sale.
Staging Your Home
It has often been said that you never get a second chance at a first impression and when it comes to the sale of houses that saying rings particularly true. Keep that in mind as you ready your home for its market launch. People buy based upon a combination of logic and emotion. Emotion tends to be the greater trigger. Buyers seek a certain lifestyle and comfort in a home — a place in which they can feel relaxed, secure and happy. Buyers will pay for a property that fills those needs so prudent sellers should do all they can to have their home convey those impressions.
A professional Realtor will have a checklist of things you can do to create the best first impression.
Here are a few to consider:
De-clutter as cluttered homes appear smaller and unappealing. The space in uncluttered homes makes buyers better able to visualize placement of their own furnishings. Cluttered homes are more difficult to sell.
Consider if you were buying this home yourself, what would you want it to look like? The goal is for the home to look and feel good, to maximize its space so that it compels the greatest number of buyers to act. Minimize what is in the closets and on shelves, remove non-essential or extra furnishings. Open the space up as much as possible.
De-personalize as much as you can.
While photographs and family portraits are incredibly meaningful to a seller, they give buyers the impression that they are invading someone else's private space. You want them to envision themselves in the space and not have them feel that they are intruding on yours.
Next, clean, clean, clean. Buyers mentally read clean homes as being well maintained, inviting homes. Those are good first impressions.
Fresh new towels, well-made inviting beds and the like all make a home feel very welcoming to buyers. Please be mindful about overpowering room deodorizers and cooking smells.
Sometimes you may need to bring in some staging furniture. This is particularly important if your furniture doesn't properly fit the space. Over furnished rooms make them look small and uninviting. Your Realtor can certainly help you evaluate whether or not any furniture replacement or supplement would be helpful.
Sometimes big changes are needed but often it is just the little things that make a huge difference in the goal of attaining that emotional reaction from potential buyers. The result can have a profound impact. Strong emotional reactions translate into higher prices.
Listing Your Home
Once you have interviewed and selected a Realtor to represent you, prepared your home to sell, decided on the timing and the price, there is a great deal of paperwork that needs to be authorized and processed. There are also several steps that need to be coordinated to formally list a property for sale. A schedule for the precise timing each step of this listing process gets established between you and your Realtor.
The main document that needs to get signed before your home can go on the market is the Listing Agreement. This document authorizes the brokerage to sell your home.
The most common listing agreements fall into one of two categories: Exclusive and MLS.
EXCLUSIVE
The property gets listed for sale on the market with one brokerage. Other brokerages may have access to another's exclusive listings so they can show clients and bring offers but the listing does not get the wide exposure of being distributed to every Realtor in town. Sometimes exclusive listings are chosen for the discrete nature of the whole selling process they offer for sellers, other times exclusive listings are mere 'place holders', allowing salespeople to prepare for the marketing and launch of the property onto the MLS system.
MLS
Every Realtor in the Toronto Real Estate Board immediately receives the listing's details and convenient showing access to the property is granted as well. MLS listings provide the widest exposure to Toronto Realtors and through them to their buyer clients.
As soon as a listing is signed there are legal duties and client obligations that come into place for the brokerage.
The Realtor is now legally required to work totally in the client's best interests. While a brokerage must treat prospective buyers fairly and equally, the client (seller) receives the Realtor's complete loyalty and allegiance. They must do everything possible to do the best for the seller. Whatever the Realtor knows or becomes aware of, the client must be made aware of too. This is a good position for sellers to be in.
When the marketing campaign is crafted and ready to launch, the MLS listing is processed. The property then gets catapulted into the marketplace with maximum impact.
Marketing Your Home
To get top market value for your home your house needs to look its best and your Realtor needs to invest the time, money and energy to market the property so that it gets local, national and international exposure.
Your Realtor should have a comprehensive marketing strategy customized to your specific property that outlines in detail how they get exposure for your home. The goal of the marketing campaign should be singular in nature: maximize the home's exposure to get the greatest number of buyers interested in it so that it will sell for top market value. Today's buyers like to do intensive market research themselves and they are looking for homes in different ways. It is important to use a Realtor whose marketing plan will appeal to different types of buyers and accommodate their individual market research techniques. You want to make sure that the Realtor's top priority is marketing your home not trying to leverage your home to get more clients.
HOW DO BUYERS FIND OUT ABOUT A HOUSE?
Below indicates where actual buyers found their house.*
This shows the importance of a strong and effective online advertising campaign. While other avenues must also be considered it is clear where the thrust of the marketing should be.
Robust marketing campaigns should include:
Professional photography.
An individual website built for the home.
A "For Sale" sign with the URL of your home's website on it.
A list of the sites to which the listing will be syndicated. This list should consist of local, national and international sites.
Professionally designed feature sheets.
E-mail blast to local Realtors.
Just listed post cards.
Interactive

3

D tour.
Video tour that is posted on YouTube.
Google/Facebook Pay-Per-Click Advertising.
Open houses.
Twelve Tips for Showing Your Home
Now that everything is done and the "For Sale" sign is up, get ready for the commencement of showings.
What you really want for your home is to put its best foot forward for each and every showing to entice buyers and make them feel at home.
Here are twelve tips for great showings:
Give your house a quick one-two clean before you leave it vacant for the showing. No dirty dishes, unmade beds, etc.
Make sure there are no unpleasant odours. Open the windows and doors as often as the season will allow for a neutral fresh scent throughout. Some people are allergic to those plug-in room deodorizers so leave them on the grocery shelves.
Children's rooms should be as tidy as possible. Get them to buy in. Pay them off if you must!
Leave a select number of lights on. Review this with your Realtor beforehand as to which lights (if any) should be left on during daytime and which during evening showings.
Have the appropriate temperature set in the home. If the house has air conditioning and it is hot outside, let people feel how well it works. If it is minus

40

outside, have your house be a warm, welcoming sanctuary from the cold. Not too warm, however, as buyers will likely be wearing their winter coats.
Swimming pools and hot tubs must sparkle.
Have the appropriate blinds, curtains or drapes open or closed.
Tuck away your valuables. Do not leave pocket-able treasures on display. Put them in drawers or remove them completely from the home during the time it is on the market.
Re-set the security alarm code for the time the house is on the market.
Buyers do not like viewing homes when the owner is there. Try to leave the house so that the Realtor can speak openly and frankly with the buyers. When the seller is at home, buyers may be reluctant to voice concerns directly to their Realtor if there is any possibility of being overheard by the seller. However, the Realtor needs to hear comments so they can immediately address any concerns.
If you can't leave the house, never follow the Realtor and client around highlighting what you feel are the features and benefits of the house. That kind of involvement conveys desperation and can adversely affect the sale.
Remove your pet from the house during showings. Some buyers love dogs, some hate them. Allergies come into play and if your pet makes a buyer ill, the buyer is very unlikely to buy.
Seventeen Ways to Turn Buyers off and Scare Them Away
DIRT, GRIME AND FILTH
The easiest way to completely derail a showing and have the buyers take a hike is to have a dirty house — unwashed dishes in the sink, sticky floors, smudged windows and mirrors, dirty toilets… you get the picture. The house should be neat and clean in its best possible condition.
CLUTTER
Clutter turns off buyers. Homes should be objectively and strategically decluttered throughout to remove unnecessary items before the house is shown to prospective buyers. A decluttered home invites prospective buyers to mentally place their own furnishings and that leads to a strong emotional commitment. Cluttered homes leave negative ever-lasting impressions.
SMELLS
This is a great way to scare off a buyer: offensive cooking smells, lingering cigarette smoke, pet smells, musty smells, overpowering perfumes and plug-in air freshener smells, incense, litter boxes, smoky curtains and upholstery are all delightfully foul odours. Buyers quickly exit stinky houses.
PETS
Try and minimize any evidence of pets. Hair shedding, carpet stains, scratched floors, uncleaned kitty litter boxes on display, huge dog dishes and beds do not help the cause. Buyers are likely to think about what the animals have done to the house.
HAVE BAD LISTING PHOTOS OR NO PHOTOS AT ALL
As

90

plus percent of home buyers 

start their home search online, the house has to be sold first online before it can be sold in person. Bad photos scare off buyers before they even see through. Dark and blurry, low-resolution cell phone pictures are grossly inadequate but all too common. Buyers want to see a whole room in glorious colour and how it relates to the overall flow of house.
OVERPRICE YOUR HOME
A guaranteed way to scare off a buyer is to overprice the house. Overpriced homes actually help sell other reasonably priced houses. Market savvy buyers won't waste time looking at overpriced homes as they conclude that the seller has unreasonable price expectations. Buyers like to avoid those Sellers and their overpriced houses. Overpriced homes tend to languish on the market far too long and sell at discounted prices.
TEMPERATURE
Make certain that the temperature of the house is appropriate for the season. Keeping your house cold in the wintertime will save you a bit on heating bills but can make buyers shy away. Buyers might wonder what is wrong with the furnace that it can't keep the house warm and inviting. Similarly, if the weather is excruciatingly hot and humid, prospective buyers would welcome stepping into a refreshingly cool home.
THE REALTOR
Unavailable, hard-to-work-with Realtors make buyers vanish into thin air. Realtors who are respected by other Realtors and who treat all buyers expeditiously and respectfully sell more houses. Get recommendations and do your best to observe and unearth the personalities of Realtors you are considering hiring to get the right one for you. There are plenty of Realtors who ignore prospective buyers and who don't return the calls of Realtors with clients seriously interested in buying your house. Be very picky in your selection of a Realtor.
CLINGY SELLERS WHO HANG AROUND HOUSE DURING SHOWINGS
Lingering sellers turn most buyers off. Many buyers feel uncomfortable seeing through a house if the seller is right there. A seller may feel that since they know the home best that means they are the best people to sell it. However, a seller's pride and enthusiasm directly expressed to a potential buyer can often be perceived as desperation. Sellers should leave their home while it is being shown. If sellers are not able to vacate the house during showings they should remain isolated and quiet, only dispassionately and objectively answering specifically asked questions.
MISREPRESENTATION
Some sellers withhold information about the house from their Realtor and potential buyers. Some sellers fib a bit here and there, some fib a lot. Exaggerating the cost of your renovations, maintenance costs, etc. creates grave mistrust in buyers when they discover the truth. This is counter-productive to an effective sale. Just tell it as it is.
POOR CURB APPEAL
Appearance counts. When people drive past a house they tend to be either turned on or turned off. Bad first-glance impressions can scare buyers away and that happens all too often. Peeling paint, poorly kept flower beds, overgrown grass and general poor outside maintenance can all combine together to generate poor curb appeal. Sellers should take steps to present the outside of a home in its most positive light.
CONVERTED BEDROOMS NOT TURNED BACK INTO BEDROOMS
The number of bedrooms does really matter in the sale of a house. Because a four bedroom house reaches a far broader buyer pool than a three bedroom plus upstairs-office house, the small bedroom converted upstairs into an office should be reverted back to a bedroom when it is time to sell the house.
FAR TOO MANY PERSONAL ITEMS ON DISPLAY
Buyers 'try on' the house to see how it fits when they look at it. The seller's personal items make the fit difficult for buyers to feel. Sellers disadvantage themselves by keeping every personal effect, knick-knack and family photo possible on display. These items should be packed up and stored away before a house gets listed "For Sale."
POOR FURNITURE PLACEMENT
All the furniture that is not the right size, impeding the natural flow of a house has the effect of discouraging buyers. Ill placed, over sized furniture makes rooms appear small and awkward. While not always being able to identify why, inappropriately sized furniture can make a good-sized room feel tight and uncomfortable to a buyer.
OUTDATED FIXTURES
Old doorknobs, old ceiling fans and old shag carpets all deter buyers. Even minor repairs and updates like installing new cabinet hardware or fresh paint throughout can have a huge impact.
OLD WALLPAPER
Wallpaper is not appealing to most buyers. Honestly, what are the chances they will like it? Having to spend time removing dated wallpaper appears negative to a buyer because it just adds to the prospective buyer's work list. Wallpaper borders are not at all popular these days because they will almost certainly not reflect nor match almost any buyer's tastes. Remove before selling.
SHOWING TIME RESTRICTIONS
If you really want to scare off a buyer, then make it almost impossibly difficult for them to even see the house. For example, allowing showings only on specific mornings or afternoons (even though most buyers expect great flexibility in the times allowed for them to see a house) greatly reduces the likelihood of an offer being generated.
SUMMARY
It is definitely not easy to find a buyer. Even more challenging is finding the right buyer who might be willing to pay top dollar for the house. However, it is easy to turn them off and scare them away over something that could have been easily enough addressed and would have made a significant difference to the amount you could have sold your house for. Don't have buyers cut and run when, with minimum effort, they could have been enticed to buy.
What to Expect During Negotiations
Transactions can entail a considerable amount of negotiation between the initial offer presentation and the final sale.
The Realtor's objectivity, experience, counsel, and professional demeanor are indispensable in these situations. Price is not the only negotiable item in the sale of a home. Potential buyers can place their choice of terms in the offer. A seller can accept the offer as is, decline the offer outright or make a counteroffer. Your Realtor will guide you through this process.
KEY ELEMENTS OF THE OFFER TO REVIEW
Your Realtor is your negotiation partner and should provide you with background and understanding of the following aspects of the offer:
BUYER COVENANT
Who is the buyer? Is the buyer qualified to buy your home and what is their capacity to complete the deal? These are very important questions that your Realtor should be determining and then discussing all findings with you. You need to make sure that the buyer will actually be able to close the transaction on the date set for completion.
PRICE
Your Realtor's intimate knowledge of the current market is invaluable in helping you to decide whether to accept the price the buyer is offering or to counter with a higher one. Price and completion date often play a role together in the negotiations.
MORTGAGE CONDITION
Many buyers arrive pre-qualified at the negotiating table. However, many mortgage lenders place a requirement on the buyer's pre-qualification approval that the house they end up buying must be appraised. Some buyers have not been qualified and need this condition in order to have the time to get the bank to approve their mortgage.
HOME INSPECTION CONDITION
Inspection conditions are frequently contained in offers in Toronto. Usually the conditions give buyers a few days to have the property inspected by a licensed home inspector to identify potential structural or material problems and help the buyer budget for future repairs. If the inspector uncovers any major issues then you and the buyer must negotiate what, if any, issues will be addressed and who will pay for them. Negotiations subsequent to the home inspection are usually undertaken only for items or issues of a substantial nature.
DEPOSIT
Although deposits are not mandated by Ontario law to be a specific amount, in Toronto they typically are quite substantial. They are considered to be an indication of good faith and strong buyer covenant. An amount equal to five percent of the purchase price is considered a good deposit. The deposit money does not immediately go to the seller but it is placed in the real estate brokerage's Real Estate Trust Account and held there pending completion of the transaction at which time it gets credited to the buyer.
COMPLETION DATE (ALSO KNOWN AS CLOSING DATE)
This is the date when ownership of the house changes hands and typically the date that the seller vacates and the buyer takes possession of the property. If an offer gets presented that accommodates your particular closing date requirements it might be an important factor in deciding to negotiate or accept that offer.
Multiple Offers
These days it is not uncommon for more than one buyer to want a house. When a buyer decides to proceed with an offer on a property their Realtor prepares the required documentation, has everything signed by the buyers and then 'registers' that offer with the listing brokerage by formally advising them of the existence of an offer available for the seller's review.
Should two or more offers be registered on a property before the property has been sold then a multiple offer scenario or "bidding war" ensues.
Multiple offers or bidding wars almost guarantee the seller top market dollar, sometimes even beyond fair market value!
This is where experience greatly counts in a Realtor.
A professional Realtor will assess the current market conditions and suggest the appropriate strategy to induce multiple offers. When will you look at offers? Is this sufficient time for all buyers to have had the opportunity to inspect your home? Is it too long? Are offers also scheduled to be presented on another property that would be competition for you? Is this offer date the day before or after a long weekend? What is the long-term weather forecast? (Yes, weather counts).
Setting the stage to produce multiple offers takes talent, expertise and finesse. Make certain your Realtor is up to the job.
Here are the key ingredients for success:
Try to meet the buyers beforehand. It is good to sell to people you have met and feel would be good buyers for your home.
Know the market so that you are in a position to accept or negotiate with one of the offers.
Make certain that all sellers are available to review and authorize documentation on offer night.
Carefully analyze each offer, summarizing the comparisons on a single sheet. Sellers almost always sell to the highest offer but that is not always the best decision. A firm offer is worth substantially more than a conditional offer, no matter how reasonable the condition may be. Tomorrow their high priced conditional offer could fall through and you have lost the buyer in second spot that had a firm offer.
Buyers are encouraged to bid high on the first round of multiple offer negotiations. Buyers may come up from their initial first bid offering, if given the opportunity, but realize that the risk of sending the buyers back to produce an improved bid gives the buyers an opportunity to rescind their offer. If they decide to rescind for any reason you will have lost that offer. Don't send buyers back to improve their offers without confidence that you will not lose the offer you really want.
Huge deposit — certified cheque or bank draft. Huge deposits provide sellers with great security and comfort. Who can afford to walk away from many thousands of dollars?
Possession. Have in mind what date your ideal possession date would be. Encourage your Realtor to try to get a flexible closing date written into the offers beforehand if you are not yet certain as to the very best date for you to complete the transaction. This gives you the opportunity to set your exact preferred date down the road.
Look for few, if any, conditions in the offers. A firm offer is worth considerably more than an offer that contains any condition. Even reasonable conditions can be used by a buyer to rescind the transaction before expiry of the condition should there be a change of heart.
Typical conditions to expect: Building Inspection. Prudent buyers want to have a house inspected before submitting an offer. This is understandable, however, they have to balance their need to have a building inspection with the fact that winners in multiple offers usually have firm unconditional offers. Maybe they can have it inspected before the date set to look at offers? Better yet, you, as the seller, could consider having a building inspection done yourself by a reliable and known inspector so that prospective buyers can review the building inspection report before offer date. Financing.

Buyers really should have their financing in place before they submit an offer. They should have talked to their mortgage broker, their bank manager or existing mortgagee before they got to the multiple offer submission stage on a house. Carefully review with the Realtor why any financing conditions were deemed necessary.

Removed conditions. If a buyer had a condition in their original offer but subsequently removed the condition from the offer should negotiations have gone into a second round, find out if they really needed the condition and just removed it under the pressure of a multiple offer situation. Can they close without that condition?
Buyer covenant. See if the buyer has proven their overall ability to close the transaction. What is their career or do they have a letter from their bank stating that they are in a position to complete the deal? Where is the money coming from? You are entitled to know.
Do they have a house to sell? Has it already sold? When does it close? If not sold, what happens if it doesn't sell before they are scheduled to close this one?
Have they asked for things in the offer that you have not already included in the listing? Carefully review the extras section of the offer.
CONCLUSION
Have faith and trust in your Realtor. If you don't trust your Realtor by the time you are into a multiple offer scenario, you are dealing with the wrong Realtor and now is not the time to find that out. You can absolutely gain up to a fortune more by listening to the counsel a trusted, experienced Realtor can and should provide when in multiple offers. Don't leave any money on the table. Your Realtor should give you insight and informed options. Consider them all and make the most aggressive choice you can.
No drinking until after the deal is done. And that includes your Realtor too.
Pre-Emptive Offers (Bully Offers)
What is a bully offer? When sellers list a good property in a hot market they are often hoping that their property will generate multiple offers (bidding war). Bidding wars have a track record of generating the highest prices for sellers. When implementing a marketing strategy that is designed to attract multiple offers then a date, typically five to seven days down the road, is set for interested buyers to submit their offers to the seller for consideration. Even though a seller may have established this specific date for reviewing offers, a buyer is legally entitled to ignore that request and submit an offer earlier than the 'offer date' hoping that the seller will immediately accept or negotiate with their offer. Should that happen, their offer would be called a bully offer.
Sellers are not legally required to consider a bully offer. However, if a bully offer is duly registered with the listing brokerage then the seller must be advised of the existence of that offer. Sellers must then decide whether or not to actually entertain that offer.
Part of the seller's decision making process whether or not to consider a registered bully offer often revolves around the price of the offer. While initially not formally presenting the offer to the seller, the buyer's Realtor (with the buyer's permission) might verbally disclose to the listing Realtor the price of the offer in an effort to get a formal presentation of the offer.
Sellers need to go through several considerations before deciding whether or not to look at the offer. Such as: How many people are viewing the property?; How many other hot prospects exist in the wings?; Might they lose this buyer if they refuse to consider that offer now?; How much more might they possibly hope to get on offer presentation night above what is being offered now in the bully offer? There are a host of other considerations that all give rise to deciding whether or not the seller will entertain the bully offer.
If the seller decides to go ahead, the listing Realtor has a set procedure to follow regarding advising other potential buyers and those who have expressed an interest in the property about the advancement of the offer presentation time. The seller is then at liberty to view, accept or reject the bully offer.
SHOULD A SELLER ACCEPT A BULLY OFFER?
Sellers have to face the 'bird in the hand' conflict. It puts the buyer more in the driver's seat. i.e. here is my terrific offer, take it or leave it.
Sellers need to rely upon the guidance of their Realtor before entertaining and accepting a bully offer.
The basic question to answer is: What is the likelihood that on the time scheduled for multiple offers will there be a better offer than the bully offer?
Frankly, it is impossible to say but here are some indications for sellers to consider: How many showings have there been?; How many showing appointments are scheduled?; How many Realtors have expressed that their clients are interested in the property?; How many clients have expressed interest themselves?; How attractive is the offering price?; What feedback to the asking price has the Realtor received from other interested Realtors and buyers?; What is happening in the marketplace?; How long is the irrevocable on the offer?; What really is the risk I am taking by refusing to accept a bully offer now?
Don't feel negative towards or pressured by the Realtor or client registering a bully offer just because they have chosen to use this tactic. Concentrate on getting the very best price for your home and accepting a bully offer might well do that. However, we have found in many cases that the prices generated by a bully offer are somewhat lower than the selling price a multiple offer scenario would have produced. But there are no guarantees.
Ten Things to Do If Your Property Just Wont Sell
If your home has been sitting there languishing on the market for months and you haven't had any bites, or even nibbles, there are steps that can be taken to turn things around:
If the property has not sold after being on the market for some time, then something is amiss. First thing to do is to commit yourself to take some type of corrective action(s) to rectify the situation.
Consider changing the price to reposition the property in the marketplace. Price points trigger people psychologically and even a slight adjustment can spark interest and reach new buyers. Be objective in evaluating the current asking price as it relates to the market. Reassess your current asking price based on comparable properties that have been introduced to the marketplace since yours and have sold. Try and put yourself in the buyer's shoes and evaluate the appropriateness of your current asking price. If it is out of line then an adjustment is required. Frankly, the number one reason a property doesn't sell is because of its price.
Have your Realtor refresh your marketing. If the online details of your house are the same now as they were when your property first launched onto the marketplace, then the marketing may have become stale. Instead of being at the top of buyers' minds your home may be at the back of their minds. Marketing tactics may need to be shaken up. As a minimum, consider having your Realtor add more photographs into the mix or at least reposition and reorganize the original photographs on all of the online advertising.
Maybe the online advertising needs to be refreshed by being introduced into premier online listing locations.
Check out your competition. See what is out there. What is selling and what is not. See for yourself. Be evenhanded and realistic in your assessment as to how each property relates to your own.
Take the property off the market. The problem with a property that hasn't sold for some time is the buyer perception that something is wrong with the property itself. Buyers mentally wonder what is wrong with it and why has it been hanging around for so long. If they do want to go ahead and make a bid then most will try and leverage the length of time it has been on the market as a negotiating tool to justify a lower offering price. If you don't need to sell within the near future, then taking a break from the market is worthy of consideration particularly if your property has been on the market for several months. Taking a break from the market will allow you to get the property back on track. The market may even catch up to your asking price.
Take corrective makeover steps. Has your Realtor indicated that buyers commented that the décor is dated, the fourth bedroom was converted to an office, the garage is in such a state of disrepair that they won't park their new BMW in it, there was water damage and you had the pipes replaced but had not fixed the residual stains, or just that the curb appeal is lacking? Make your property better so that it can create a wonderful first impression on future prospects. Find out what turned off buyers and if you can rectify those issues then consider taking the property off the market while you make the improvements necessary to remove those negatives.
Be open-minded and consider adjusting your expectations. If a property is not selling after several months, then something is wrong. Your Realtor is your conduit to identifying that issue. Be open to listening to what they are telling you, even though it may be information you would rather not hear.
Showing time inflexibility. Have you restricted the times for showings to such an extent that buyers aren't able to see through? You should try and make your home as accessible and available to buyers and Realtors as you possibly can.
The Realtor. Sometimes the Realtor has gone stale on a listing and he or she should be replaced too.
SUMMARY
We have yet to encounter a property that will not sell. Everything will sell at the right price. Be honest with yourself as to the possible reasons it hasn't sold, be ready to change with the times, do what is necessary and you should be staring at a "Sold" sign on the front lawn in no time.
The Road from Offer Acceptance to Closing
Putting a deal together is half the battle, now it must be kept together.
If the Agreement of Purchase and Sale was negotiated with conditions in it, those conditions will need to be met and waivers or amendments will need to be signed in order to make the agreement firm and binding.
Once the deposit cheque has been placed into the listing brokerage's trust account and any conditions in the offer have been fulfilled, a "Sold" sign will be placed on the lawn and the sale gets reported to MLS.
Everyone can now breathe a sigh of relief.
Your Realtor will distribute copies of the Agreement of Purchase and Sale and related documents to all relevant parties (lawyer and mortgage broker).
If the buyer is financing the property with a mortgage, then you can anticipate a visit from their appraiser. Usually it is a very quick inspection to verify the purchase price as being realistic. An appraisal protects the interests of the mortgage lender and ensures that the property has not been sold for more than its fair market value.
You could also expect visits from the buyer if they negotiated visits into the Agreement of Purchase and Sale. These are typically booked 24 hours in advance, at mutually agreeable times. These types of inspections are often for the purpose of measuring for furniture placement or paint colour selection, but could also be for the buyers to obtain quotes from architects, contractors, and decorators.
Rate the Performance of Your Realtor and Brokerage
Teachers, lawyers and doctors are all being rated by their students, clients and patients.
Rate how well your Realtor and brokerage has performed for you. If your Realtor or brokerage met or surpassed your expectations, let them know. If they haven't, constructive criticism is a catalyst for improvement.
This can easily all be done on Yelp and Google Reviews.
Go to Yelp.ca, register or log-in and speak your mind.
Moving Checklist
Now that you have sold your home, the next step is to get ready for the move. We've put together a checklist to get you organized and make the big day as stress free as possible.
MORE THAN A MONTH BEFORE THE MOVE
Start a moving expense book. Some of your expenses may be tax deductible, so be sure to save your receipts.
Get written estimates from at least two moving companies and make sure the movers know all the items which are to be included. Do not include jewelry or other small valuables. Don't be misled by rate generalities, inquire about additional charges and methods used to compute time. Some membership organizations offer mover discounts. Ask for references from the movers.
Hire a mover and get a written commitment from the moving company confirming the date of the move and the time of arrival.
Ensure you have adequate insurance for goods in transit.
Contact provincial health insurance authorities for the province you are moving out of and the one that you are moving into. If it is within the same province, notify them of your change of address.
Order any cheques you may need with the new address.
Register your change of address with the post office as well as the following: driver's license, health card, home and auto insurance. Different postal codes have different premiums so you may be able to save some money on your car insurance. Your doctor, bank/credit card companies, employer, car company (if you lease your car), and loyalty programs.
Begin mailing change of address cards. Keep a list of cards sent, don't forget to notify all credit card companies.
Schedule the change/termination of service of the following utilities: phone, internet, alarm company, cable, newspaper/magazines, hydro, water, gas, garbage, snow removal, and magazine subscriptions.
Some companies might ask for the names of the new/previous owner; keep your agreement of purchase and sale handy for that information.
Gather together all important documents (medical, dental, school, veterinary, etc.) or schedule their transfer.
Resign from any clubs or organizations that are not active in your new community.
Collect and send out all items to be cleaned or repaired before the move.
Cancel cleaning service, pool maintenance, window cleaners, snow removal, etc.
Take a good look at what is worth taking and what is not. Be ruthless!
Have a garage sale. Get rid of all the junk you don't need to take.
Go to Canadian Tire and buy a small plastic tool box. Fill your tool box with a utility knife, scissors, tape measure, and one of every screwdriver. You will love this tool box; it will keep your basic tool requirements handy and organized. You may well need it.
PACKING & STORAGE
It's never too early to start packing. Start packing by throwing out items you know inside you will never use again. An added benefit is that you will have to pack less for the move.
Get packing paper, a pad for inventory and marking pens. Large inexpensive plastic painters drop sheet will protect your floors/carpets.
Boxes or containers for packing, heavy twine or masking tape. Purchase sturdy boxes (less likelihood of incurring damage to your articles) or use a box rental company like Frog Box.
You need wide box sealing tape and should have an oversupply of it.
Empty gasoline from lawn mowers, outboard motors, etc.
Remove batteries from toys and appliances to prevent them from accidentally being switched on during the move and to protect those items from battery corrosion.
Number all of the boxes, keep an inventory list. Mark the contents of each of the boxes. Make two copies of the contents list for each box. Keep one with your inventory list, put the other inside each appropriate box just before you close it up. Seal boxes well. Properly sealed boxes stack better.
Clearly mark cartons you want loaded last, unloaded first, and where they are to go in the new house.
Tie or tape mops, brooms and curtain rods in bundles.
Point out and boldly mark especially fragile or delicate items.
Do not overload drawers when packing items in dressers.
Liquids in bottles should have tops secured. A good way to seal liquid containers is to unscrew top, place small piece of plastic wrap over the top then screw the top back on over plastic wrap. This method works on cleaning supplies, food and even liquor.
Large mirrors, glass tabletops and valuable pictures can be crated.
Books should be packed on edge in small boxes.
Carton weights should not exceed

60

pounds.
Table lamps should be packed. Pack lamp shades in boxes by themselves.
Do not use newspaper to pack anything; the ink rubs off.
Do not leave shelves loose in refrigerator or stove. Use your duct tape!
Small appliances should be wrapped and packed in the bottom of boxes.
Do not pack cleaning products in the same box as food.
Place heavy china items at bottom of boxes.
Small items should be packed in a small box inside a larger one.
Move clothes in wardrobes supplied by mover.
Drapes can be moved in wardrobes as well.
Large power tools should be dismantled for moving.
Take down any fixtures fastened to wall.
Clean rugs and drapes.
Protect delicate furniture with a coat of wax.
TWO WEEKS BEFORE THE MOVE
Clean out club and school lockers.
Book the freight elevator if you are moving into or out of an apartment.
Make a floor plan of the new house and plan where everything will go. Don't guess measurements. Your movers will love you and your move-in will go quicker.
Return all items that you have borrowed, get back what you have loaned. Good luck on this one!
Dispose of flammable items.
Take down any fixtures fastened to wall.
ONE WEEK BEFORE THE MOVE
Prepare a list of all items you want to take with you personally. Include all jewelry and valuable items which should not be entrusted to movers. Don't forget that the queen travels with her jewels in a box right beside her. You should too.
Dismantle and/or fasten anything that requires it.
Confirm the bookings for the freight elevator (out and in).
Confirm the booking with the moving company.
Defrost and air-dry the deep freezer.
Use up perishable food.
Buy bottled water, garbage bags, paper towels + cleaning supplies for move-in day.
ONE DAY BEFORE THE MOVE
This is your last day to pack.
Do your last laundry. Disconnect and drain the washing machine.
Disconnect, defrost and air-dry the fridge.
Double check that all valuables have been accounted for.
Lead packers around the house and make sure they understand all of your instructions.
Make sure you have gathered together all the keys for the new owners (don't forget garage and shed keys!)
If you have a security system, why not change the code to something simple like 1-2-3-4-5 so you can feel free to use your regular code at the new house.
Pack all of the items that you will take with you personally. Mark them "do not load – for car". It would be better if these were out of the house before the movers come in. If you are moving within the city take these items to a friend for safekeeping. If not, probably the safest place would be locked up in your car's trunk.
MOVING OUT
Meet with your movers and be nice to them, buy them coffee and muffins. This is probably the most important hint in this checklist.
Lay down plastic sheets to minimize dirt in the house.
Lead the packers around the house again and make sure they understand all of your instructions.
Do a final check for forgotten items.
Check inventory for number of boxes – break down by room.
Check mover's bill of lading against your inventory.
Clearly label and leave all the spare keys and the code for the security systems, if you have one, inside the house unless other arrangements have been arranged.
Keep your kids occupied by making certain that each has their favourite games, blankets, music, and electronics with them. Or better yet, plan for some childcare to keep them occupied while you move.
MOVING IN
Get to the house before the movers. Arrange to take milk, bread, coffee, tea, etc. with you. It will be a long day. Also, buy a couple dozen premium donuts and give them to the movers before they start moving your furnishings in.
Verify that the utilities have been turned on.
Lay down plastic sheets to minimize dirt in the house.
Find your floor plan and give copies to the movers. When your goods arrive look at each item carefully as it is put in place and check off your inventory.
Note any damage. You won't be able to check goods which have not been unpacked so above your signature on the bill of lading write "subject to loss or hidden damage".
Top priorities will be the children's rooms, T.V. or radio, and a basic kitchen.
Don't forget that you will need a place to sleep.
Hang up curtains if possible.
Seeing as you have not yet unpacked, go out and have a nice dinner. Buy some champagne, you deserve it.
Realtors are usually able to refer many service providers and pleased to provide recommendations when asked.
Real Estate Glossary
ADJUSTABLE RATE MORTGAGE (A.R.M)
Mortgage with a rate that is variable. It is usually tied to the prime rate.
AGENCY
Relationship a buyer or seller has with a real estate brokerage company.
AGREEMENT OF PURCHASE AND SALE (AKA OFFER)
Legal document that outlines the terms of a Toronto real estate deal that will be signed by both the buyer and the seller.
AMORTIZATION
Mortgage payment that includes both principal and interest.
AMORTIZATION PERIOD
How long it will take to repay the mortgage.
APPRAISED VALUE
Amount that a professional appraiser thinks what a Toronto property is worth. This is usually done to get the value of the house for mortgage purposes.
ASSESSED VALUE
Amount at which a property is valued for taxation purposes.
ASSUMABLE MORTGAGE
Mortgage that can be passed on from the seller to the buyer, should the buyer want the mortgage and qualify.
BLENDED MORTGAGE
Combination of two separate mortgages.
BALLOON PAYMENT
One-time payment against the principal paid at the end of certain mortgages.
BRIDGE FINANCING
Loan that covers a borrower in-between the purchase of their new Toronto home and the sale of their existing Toronto home.
CANADA MORTGAGE AND HOUSING CORPORATION (CMHC)
Institution whose primary purpose is to administer the National Housing Act and provide lenders with insurance against high ratio mortgages.
CAP
Maximum amount an interest rate can change.
CHATTELS
Contents of the home belonging to the owner which are not included in the sale of a home unless specifically outlined in the offer.
CLEAR TITLE
A Toronto property that has no claims against it.
CLOSED MORTGAGES
Mortgage that cannot be paid out until the end of the mortgage period. Sometimes exceptions are made, but usually there will be a penalty charged.
CLOSING DATE
Date that the house actually exchanges hands from the seller to the buyer. The Toronto buyer gets the keys and the Toronto seller gets their money.
CLOUD ON TITLE
When a claim has been made against the title of a Toronto property. Typically, it impacts the value of the property.
COLLATERAL
Tangible asset that is used as a guarantee of payment in a loan. A house acts as the collateral in the mortgage.
COMMITMENT
Written agreement that a lender will provide a specified amount of funds under certain conditions.
COMMON ELEMENTS
Parts of a condo building that are owned by all owners of the building, ie. walkways, elevators, halls, recreation facilities, etc.
CONDITION
Clause written into the offer which outlines something that has to happen before the agreement becomes binding. Should the condition not be met, the negatively affected party has the option to terminate the transaction.
CONDITIONAL OFFER
Offer that has one or more contingencies that must be fulfilled in order for the agreement to become firm and binding upon both parties.
CONDOMINIUM
Form of ownership where the owner has the title to a specific unit and a portion of the common elements of a building.
CONVENTIONAL MORTGAGE
Mortgage from a traditional lender such as a bank where the value of the mortgage does not exceed 75% of the value of the Toronto property. Any mortgage greater than 75% is considered high ratio and must be insured by CMHC.
COOPERATIVE
Type of ownership wherein the building is owned by a company. In order to be entitled to live in the building you must buy shares. It is typically difficult to get a mortgage for a co-op without a large down payment and you must also be approved by the Co-op Board of Directors.
DEED
Document that officially transfers ownership of a Toronto property.
DEFAULT
When a borrower is not able to make a debt payment.
DEPOSIT
Money that is put down after an offer has been accepted and is held in trust, usually, by the listing real estate brokerage.
DISBURSEMENTS
Various expenses and costs that a lawyer will pay on behalf of a Buyer to close the sale.
DISCHARGE
When a mortgage has been paid in full and the title has been changed to reflect that.
DISCOUNT POINTS
Fee that is charged when a mortgage interest rate is reduced from the current rate. One point equals one percent of the mortgage value.
DOWN PAYMENT
Amount that the buyer puts down on the property in cash: this is the difference between the purchase price and the mortgage amount.
DUAL AGENCY
(See Multiple Representation)
EASEMENT
Legal right to use someone else's land for a specified purpose. This right is tied to the land, not the individual, so it passes from the seller to the buyer.
ENCROACHMENT
Occurs when the boundaries of some part of one property impede over the boundaries of its neighbouring property.
EQUITY
Value of the property minus any outstanding debt.
FIDUCIARY DUTY
Legal relationship between a buyer or seller and their Realtor.
FIRST MORTGAGE
First mortgage on a property. It has the first claim on the property should there be a default.
FIXED RATE MORTGAGE
Mortgage that has a fixed amount of interest paid over a specific amount of time.
FORECLOSE
When the lender takes legal ownership over a property due to the borrower defaulting on the loan.
GROSS DEBT SERVICE RATIO (G.D.S)
G.D.S is typically used as the indicator that tells you if you can afford a certain mortgage payment. All costs associated with housing (mortgage, taxes, heating, and 50% of condominium fees, if applicable) should not exceed 32% of your gross annual income (income before tax).
HIGH RATIO MORTGAGES
Mortgage that exceeds 75%. These mortgages must be insured by the CMHC.
HOLD BACK
When money is held back by the lender until a condition is satisfied.
HOMEOWNER'S INSURANCE
Protects homeowners against damage to their home caused by fire, smoke, wind, hail, vandalism and slips / falls.
HOME INSPECTION
Objective evaluation of a house by a home inspector. At the end of the evaluation a detailed document is provided outlining the condition of the house.
HOME WARRANTY PLAN
Insures against the failure of the operating systems of the home. It may cover things such as the heating system, central air, electrical, plumbing, and large appliances.
INTEREST ADJUSTMENT
Portion of interest that is paid if the closing date of the transaction does not coincide with the mortgage payment date. For example: if mortgage payments are made on the 15th of the month but the sale closes on the 10th, there will be an interest adjustment for 5 days.
INTEREST-ONLY MORTGAGE
The interest is paid on a regular basis and the principal is paid at the end of the term.
IRREVOCABLE PERIOD
The period at the end of which an offer expires.
JOINT TENANCY
Situation where two people share an equal ownership share of a property. If one dies, their share is transferred to the remaining person instead of to the beneficiaries of the estate of the deceased.
LAND TRANSFER TAX
Tax paid to transfer a property.
LEASEHOLD MORTGAGE
Home mortgage when the house is on leased land.
LEGAL FEES
Amount charged by lawyer to execute the purchase or sale of a property.
LIABILITIES
Debts.
LIEN
Legal claim against real estate to guarantee payment of a debt.
LISTING AGREEMENT
Formal agreement between the seller of a property and a real estate brokerage company authorizing the Brokerage to offer a particular piece of real estate for sale.
LISTING BROKER
The real estate brokerage company that represents the seller.
LOAN COMMITMENT
Document that demonstrates a lender is willing to lend a certain amount of money with certain conditions to a borrower.
LOCK-IN
Occurs when a buyer tells the lender that they accept a certain interest rate for a certain amount of time.
MAINTENANCE FEE
Amount of money a condo owner pays each month towards upkeep on the common areas of the building.
MATURITY DATE
End date of a mortgage.
MORTGAGE
An agreement between a lender and borrower where the borrower puts up a piece of real estate as collateral for a loan to purchase that property.
MORTGAGE BROKER
A professional who brings together borrowers and lenders. Usually their fee is paid by the lending institution.
MORTGAGE INSURANCE
Also referred to as mortgage loan insurance or mortgage default insurance, this is offered through CMHC and covers the lender when a borrower has less than 25% down payment.
MORTGAGE LIFE INSURANCE
Mortgage life insurance covers the mortgage value in the event of the death of the mortgage holder.
MORTGAGE
Lender.
MORTGAGOR
Borrower.
MULTIPLE REPRESENTATION
Occurs when a Brokerage represents more than one client in a single transaction. For example, the buying client of one Sage Real Estate Realtor buys a property that has also been listed with Sage Real Estate.
OPEN MORTGAGE
Type of mortgage where the borrower can pay the debt at any time.
ORIGINATION FEE
Fee the lender receives for processing a loan application.
PENALTY
Amount of money paid to the lender so that the borrower can prepay a portion of the mortgage.
PIT
Principle, interest and taxes.
PITH
Principal, interest, taxes, and heating.
POSSESSION
Control (ownership) of a property.
POWER OF ATTORNEY
A legal agreement wherein one individual grants another the legal authorization to represent them and make decisions on their behalf.
PRE-APPROVAL FOR A MORTGAGE
A written commitment from a lending institution to lend a potential buyer a certain amount of money at specific terms for the purchase of a property.
PRE-PAYMENT PRIVILEGE
The right of a borrower to prepay some of the principal without having to pay a penalty.
PRINCIPAL
This is the base amount of money borrowed.
REAL ESTATE AGENT (BROKER)
The brokerage company that represents either a buyer or seller in the process of buying or selling real estate.
REALTOR
A registered real estate sales representative or broker.
REFINANCE
When a new mortgage is obtained and used to pay off the old mortgage.
RENEWAL AGREEMENT
An agreement to extend the mortgage for another term once the initial term is reached.
RESERVE FUND
Bank account established by a condo corporation to cover major repairs to the common elements. The fund is paid into from a portion of the monthly maintenance fee.
SELLER TAKE-BACK
Mortgage where the seller personally provides some of the financing for the buyer.
SETBACK
The distance back from the property line beyond which you must get approval for any improvements.
STATEMENT OF ADJUSTMENTS
Amount of money owed at the time of closing. The amount will be calculated by a lawyer and the adjustment will typically be the difference between the deposit and down payment subject to various credits and debits.
SELLING BROKER/ COOPERATING BROKER
The Realtor who represents the Buyer in an Agreement of Purchase and Sale.
SPECIAL ASSESSMENT
Special charge a condo owner has to pay for a capital improvement or unforeseen expense.
STATUS CERTIFICATE
Document that outlines the financial and legal status of a condo corporation.
SUB-AGENT
An agent who finds the buyer for a property but has a fiduciary responsibility to the seller.
SURVEY
Document that outlines the property line on a piece of real estate as well as the location of any fences and buildings on the property.
TENANCY IN COMMON
When a property is jointly owned by a group of individuals, not necessarily in equal shares, and each owner has the right to sell their portion.
TERM
Amount of time a lender lends funds to a borrower.
TITLE
Legal certificate outlining who owns a property.
TITLE INSURANCE
Insurance that covers a piece of land. This provides assurance that the real property remains the property of the buyer if a claim against the property is processed.
TITLE SEARCH
The process of checking records to ensure the seller has the legal right to sell the property.
TOTAL DEBT SERVICE RATIO (T.D.S)
T.D.S. is typically used as the indicator that tells you if you can afford to take on more debt. Your TDS should not exceed 40% of your gross annual income (income before tax). This includes any mortgage debt, car loans, etc.
TRUST ACCOUNT
Bank account used by brokers to keep deposit funds separate from other funds.
UNDERWRITING
Calculation of risk involved for a lender.
VARIABLE RATE MORTGAGE
Mortgage that has fixed payments but where the interest rate is adjusted to market levels. If rates go up, a larger portion of that month payment goes to interest but the actual amount of the payment does not change.
WAIVER
Document normally signed by the buyer which relieves the seller from obligation to a particular condition in an offer.
WARRANTY
Legally binding commitment that the seller provides to the buyer to guarantee that the house is in good condition.
ZONING REGULATIONS
Criteria that regulates how a property may be used, typically established by the Municipality. A property could be zoned for many different uses including residential or commercial.