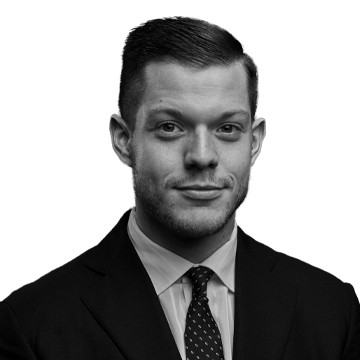 Alex Strothard
Sales Representative
About
Toronto is a city of neighbourhoods, made up of people, places and things. Alex Strothard has deep roots all throughout the city; he was born in the Beaches and has since called Yonge and Eglinton, Riverdale, St. Clair West, and for the last several years, Queen West, his home. His appreciation for the city and its exciting traditions, robust history, and engaging culture were all motivating factors in his decision to pursue a career in real estate. Alex aims to connect real people to real places, playing an integral role throughout a milestone decision in his client's lives. Alex's professionalism and talent for cultivating relationships are a reflection of his integrity and direct-approach when working with clients; your goals are always his goals. Alex credits his success when navigating complex real estate transactions to strong negotiation skills and his trademark cool and calm demeanour. He feels immense gratification when reconnecting with clients far after the deal has closed, and they share how their property – once foreign and new – has blossomed into a home or prosperous investment. Always primed with the most recent market statistics and analytics, Alex strikes a fine balance between prepared and over-prepared when conducting research for his clients. Investment properties, houses, condos, and leases – his services run the spectrum. When he's not wheeling and dealing real estate, you can find Alex seeking out the best breakfast experience at any one of his favourite diners throughout the city.
Alex does not have any active properties listed.
Alex does not have any sold properties listed.