The appropriate message, effectively delivered, every time.
If you want to sell your home for top dollar you need to attract the greatest number of qualified buyers. We provide all our agents with the full support of advanced marketing materials and presentation tools to do exactly that. Our marketing is unmatched within the industry in strategy, quality and finish.
SAGE Marketing Tactics.
SAGE's in-house team of professional Designers and Marketers accept the responsibility of developing and executing a comprehensive campaign custom-built for each one of our listings. The marketing tactics used include: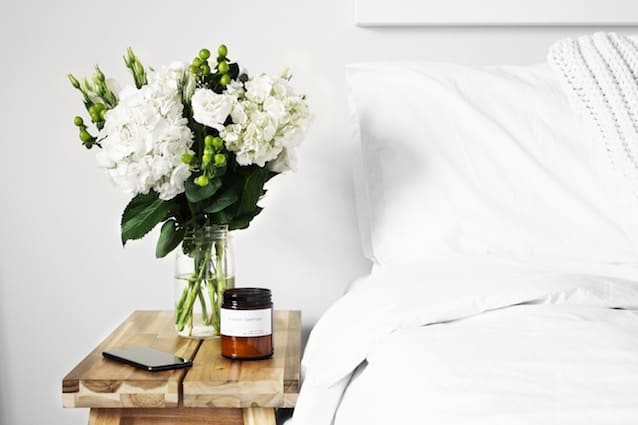 Impeccable Staging
Buyers that make an emotional connection with a home usually are prepared to make their best offer to try to secure the deal.
We try to foster emotional connections through our marketing by telling a story about the home that connects with the target Buyer pool.
Today's consumer will pay top dollar for items that are presented in a near perfect manner. This applies as much when in the marketplace looking for a home as it does in the grocery store when looking for the shiniest apple. We have seen time and time again that carefully staging a home brings incredible returns. In order to sell for the greatest amount of money the best strategy when selling a home is to put the highest polished product on the market right at the outset.
For your home, our agents can, bring in a staging consultant and have them take some stuff out, pack and store all of the unnecessary items and start to create that fantasy for the Buyers.
Professional Photography
Exquisite photographs of the property is essential to presenting a home at its very best and maximizing its digital and printed appeal. These photos form the foundation of the marketing for the property. Buyers have refused to "waste their time" visiting a home because of grainy, poor quality or inadequate pictures that they see online. Professional photographs really make that big a difference.
Effective photographs have terrific impact.
Individual Listing Website
A unique website will be developed that is custom-built for your home and will be hosted on a URL that is easy to remember (usually the street address). This website will highlight all of the features of the property in a convenient, effective format. The best images of the property will be prominently displayed on the site.
All marketing tactics will be geared towards driving traffic to that site because it is there that prospective buyers will easily have the most detailed information about the home right at their fingertips and will be able to contact us directly. In today's competitive hustle-and-bustle world we don't want prospects moving on to the next listing because they couldn't access the information they wanted. The consumer expects to have all the information required to make a decision right at their fingertips, right when they want it.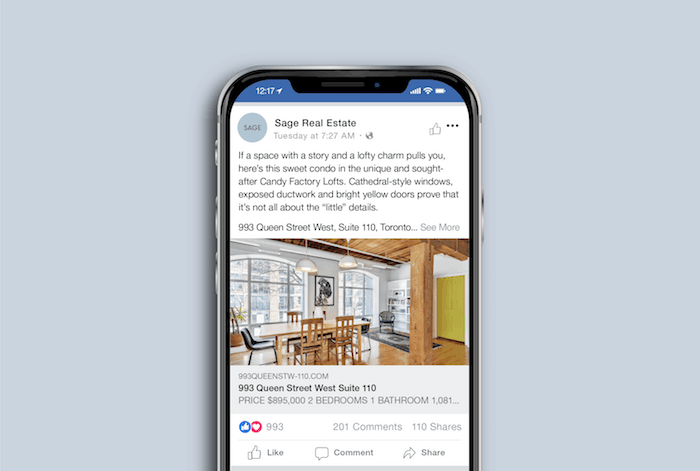 Facebook and Instagram Paid Advertising
SAGE knows the ins and outs of appropriately leveraging Facebook and Instagram to maximize the exposure of SAGE listings. We will be leveraging the Facebook ad platform to boost our posts about our listings to ensure they get seen. Given the demographic targeting aspect of these platforms we will be targeting a number of different groups to ensure the property is seen by both potential consumers as well as to keep this property in front of Realtors in the city.
Beautiful Print Materials
SAGE believes in the importance of creating beautiful print materials to complement the digital marketing that it does for its listings. So much so that SAGE built their own dedicated professional grade Print Shop.
We believe in the need for a comprehensive and detailed photographic feature sheet prepared and made available. An extensive feature sheet is a true art form and its development requires a painstaking amount of attention, creativity and time. A flimsy black-and-white photocopy of a one-page info sheet printed off Realtor.ca just doesn't cut it anymore. A proper feature sheet should answer every question in a potential Buyer's mind. This piece of marketing has 'legs' and remains around the desks, coffee tables and kitchens of the Buyers. It is very important for it to stand out and be a reminder of all the great aspects of your property while the Buyers compare and contrast the different homes they have seen. The professionalism of the feature sheet instils a vey positive reflection of your home in the prospective buyers' minds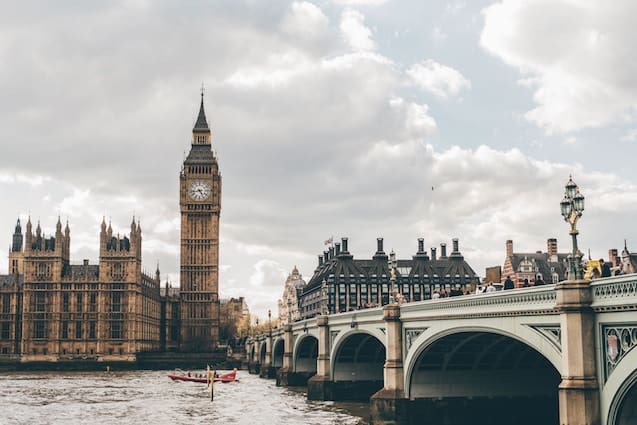 International Exposure
Posting a client's home only on Toronto MLS just isn't enough. We show our clients' homes off to the world. SAGE listings get distributed to more than 130 key, high traffic portals in 70 countries around the world and are translated to more than 15 languages.
This ensures that our client's homes get maximum exposure locally, nationally and internationally.
Additional Tactics
A funny thing happens when you market a home like a brand – it sells for more.
YouTube Video
A video tour is created and then distributed using YouTube and other video sharing websites in order to drive prospective buyers back to the individual listing website. Leveraging its dominance generates tremendous international exposure for your listing.
3D Tour
There is an incredible new technology that we can utilize for our listings; it is a 3D interactive tour. This tool allows consumers to walk through the property at their own leisure at any time day or night.
Email
An e-mail blast will go out targeting realtors working in offices that tend to do a lot of business in the neighbourhood where your home is located. This is a very simple tactic to give the listing a little extra bump in exposure.
Sign Topper
We will have a rider that has the individual listing website domain name on it attached to the For Sale sign. This gives passersby immediate access to complete listing details. Integer posuere erat a ante venenatis dapibus posuere velit aliquet.
Feature sheet
SAGE will create a detailed, photo-centric feature sheet for the home. Developing a good feature sheet is a true art form and requires a painstaking amount of attention, creativity and time. It should answer every question in a potential buyer's mind.
Realtor's Open House
The 'Realtor's Open House' is usually held the day after the listing is released and is reserved for realtors only. Realtor open houses are important because they allow realtors to get a good sense of the property so that they can determine whether it may be suitable for their particular clients' needs.
Just listed and just sold postcards
Sage Real Estate prints your listing on a high impact card and delivers them to the local geographic area. Sage designed pieces stand out from the rest. Your neighbors are an excellent source of exposure.
Public Open House
Saturday and Sunday afternoons are prime times for public open houses. This is a popular tactic because a lot of buyers will set aside time on their weekends to wander through the neighbourhoods they want to live in, looking for open houses.
Floor plans
Floor plans are technical measurements that precisely show the location of each aspect of the house: walls, doors, windows, radiators etc. They can be made available both online and included in the feature sheet.
Reporting
The individual listing website will include analytic software so we can track where all of the traffic is coming from and which aspects of the site the visitors are using and spending time on. This also demonstrates how much exposure the property is getting.
Contact Us
Interested to hear how we would market your home like a brand? Contact us today