The SAGE approach
To attract interest from buyers across local, national and international markets, every SAGE agent benefits from the full support of industry leading marketing materials and presentation tools.
The quality and polish of a SAGE marketing strategy is unmatched in Toronto's real estate industry.
SAGE marketing tactics
SAGE's in-house team of designers and marketers customize a marketing campaign for each listing.
Tactics include: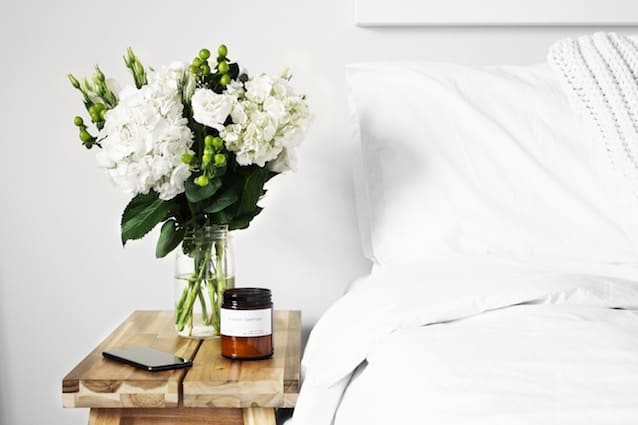 Impeccable Staging
To help buyers immediately connect with a home and easily imagine themselves as proud owners, we're aligned with the best staging consultants in the industry.
This process can involve the removal of some belongings, as well as, packing and storing them, as necessary.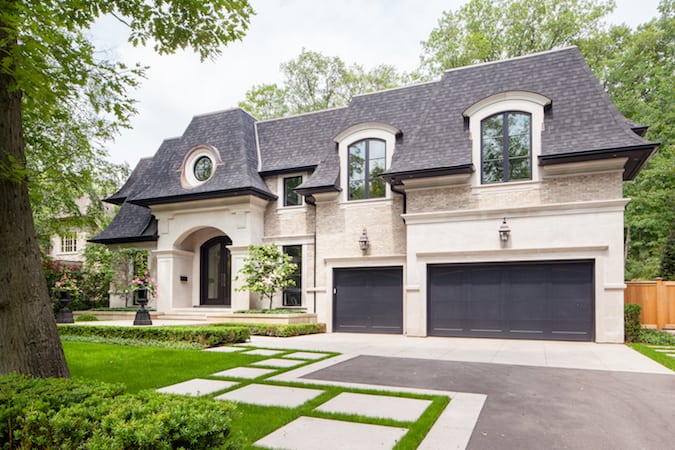 Professional photography
Together with a beautifully staged home, photos are critical to how SAGE helps create a great first impression for buyers.
Well lit, professional images form the foundation of marketing for each property.
When buyers can imagine themselves in a beautiful space, they're more likely to make a serious offer.
Individual listing website
At SAGE, we design and develop a website for every property.
Sellers receive a custom URL for a site featuring beautiful images of their home as well as details of its most compelling attributes.
It's an important tool for buyers to easily review details they need to make a buying decision.
Custom property websites are also central to how SAGE markets its listings to online audiences across local, national and international markets.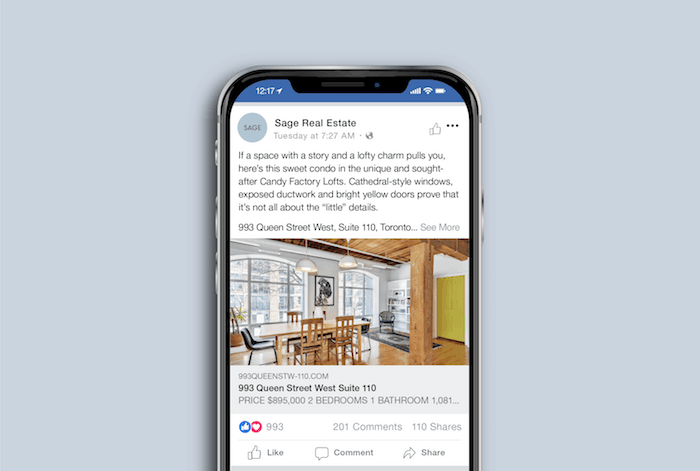 Facebook and Instagram paid advertising
Every SAGE listing has a robust presence on Facebook and Instagram, platforms which effectively engage buyers as well as the realtors they may be working with.
Beautiful print materials
Great design is a cornerstone of our business.
We built our own print shop to ensure that all marketing for the listings in our inventory deliver a superior, tactile experience.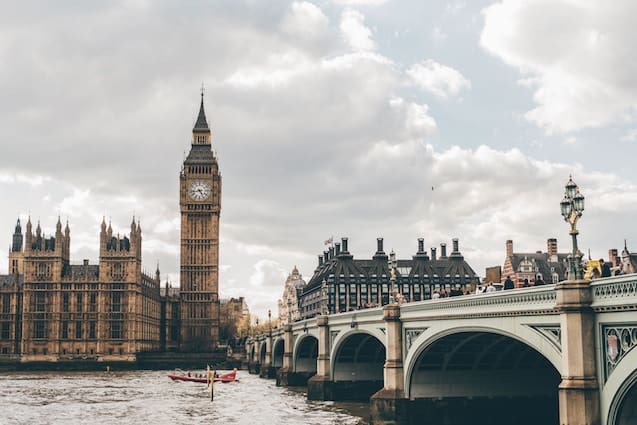 International exposure
We distribute SAGE listings to more than 130 high traffic real estate portals in 70 countries and translate each into more than 15 languages.
Each home is seen by prospective buyers in Toronto, across Canada and around the world.
This ensures that our client's homes get maximum exposure locally, nationally and internationally.
Additional Tactics
YouTube video
The custom site for each SAGE listing features a YouTube video tour.
Promoted across multiple online channels, video tours are effective at helping attract international audiences to a listing.
3D Tour
3D tours are an increasingly common way for buyers to walk through a home, virtually.
They can visit a listing at any time of day or night and as often as they wish.
Email
At SAGE, we email listings to neighbourhood realtors whose clients may be looking for a home.
A small, well-timed bump in exposure can drive meaningful results for any listing.
Sign topper
Each listing's website address is advertised atop its 'For Sale' sign, offering passersby immediate access to important property details.
Feature sheet
Every listing receives a professionally designed and produced feature sheet that answers any questions a buyer may have.
Realtor's Open House
A 'Realtor's Open House' acquaints realtors with a recently listed property so that they might interest their clients in it.
'Just Listed' and 'Just Sold' postcards
SAGE peppers neighbourhoods with beautifully designed print materials highlighting the most charming elements of homes that were recently listed, or, sold.
Neighbours are often an excellent source of exposure.
Public Open House
We invite the public to tour each home so they can learn more about it and wander through the surrounding neighbourhood.
Floor plans
Sellers may opt to highlight -- in print and online -- the technical measurements of a home.
Reporting
We help sellers measure the success of each listing, equipping each listing website with software that tracks and characterizes the online traffic it's receiving.
These metrics offer insight on how to optimize the marketing of a home.
Contact Us
Have any questions about a listing?
Looking to sell your home or buy a new one?
Do you have a general real estate question?
No matter your query, SAGE is here to help.