927 Bathurst Street
The Annex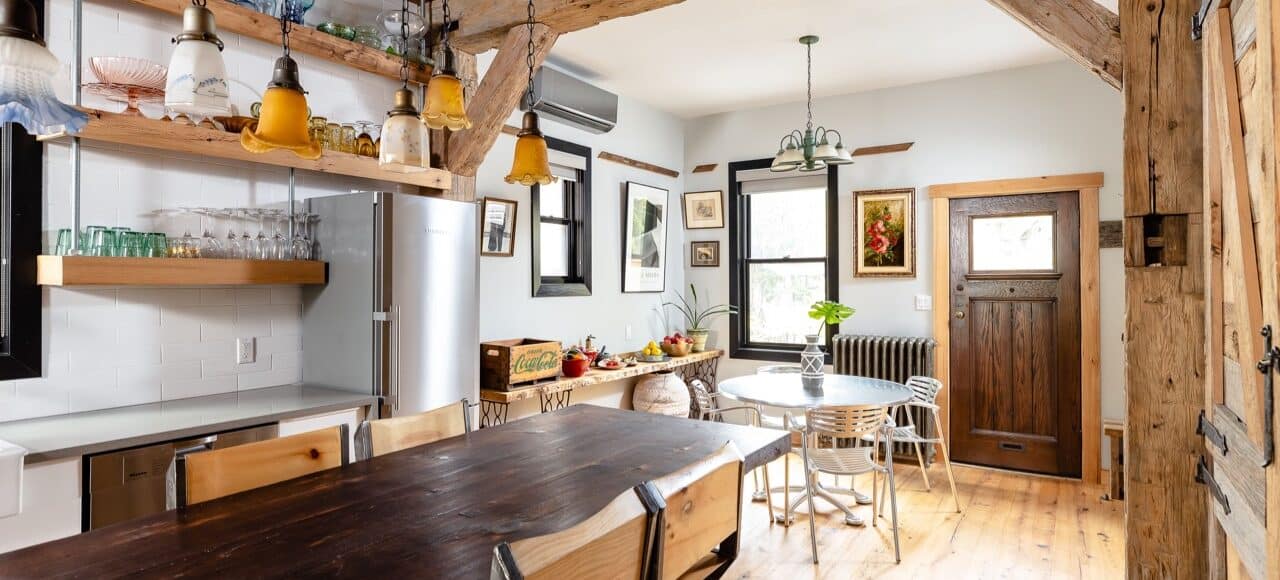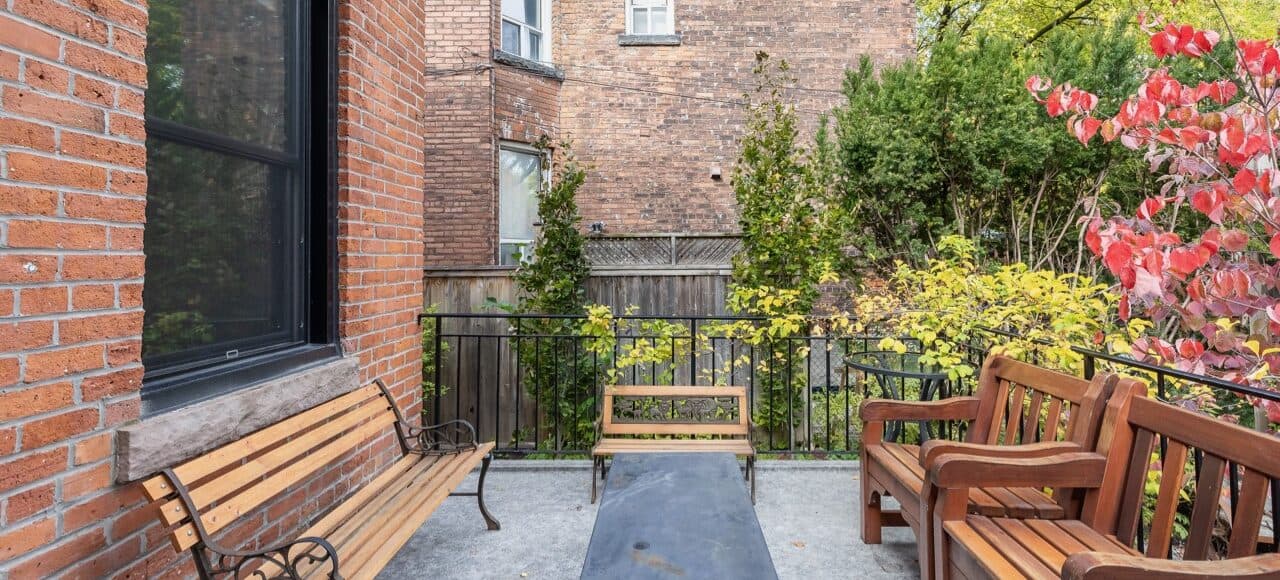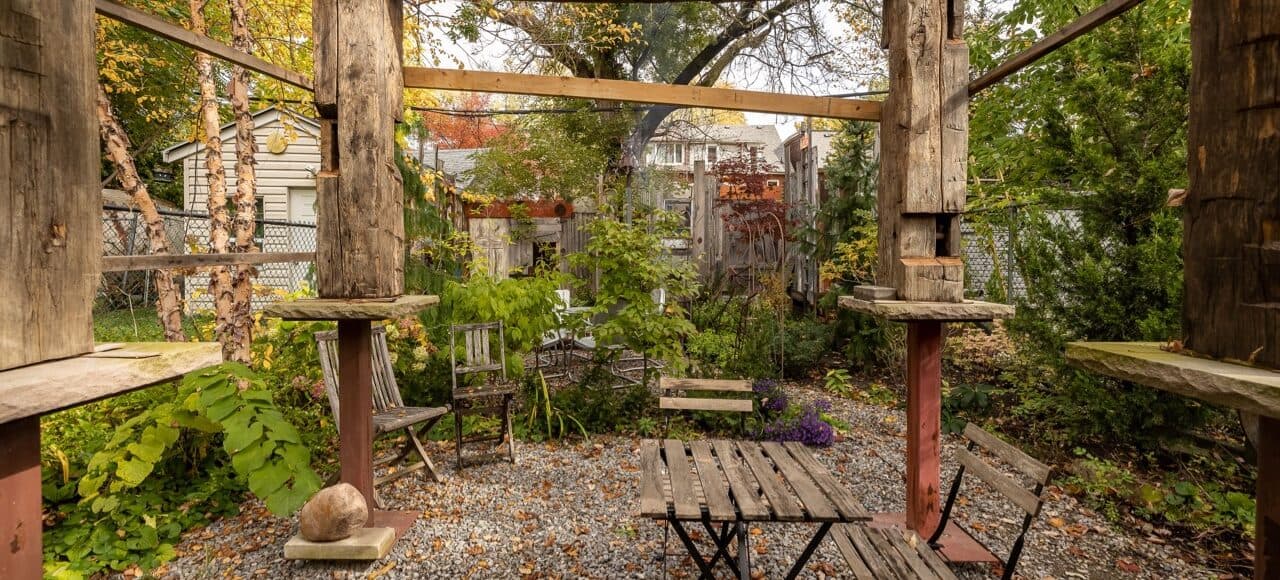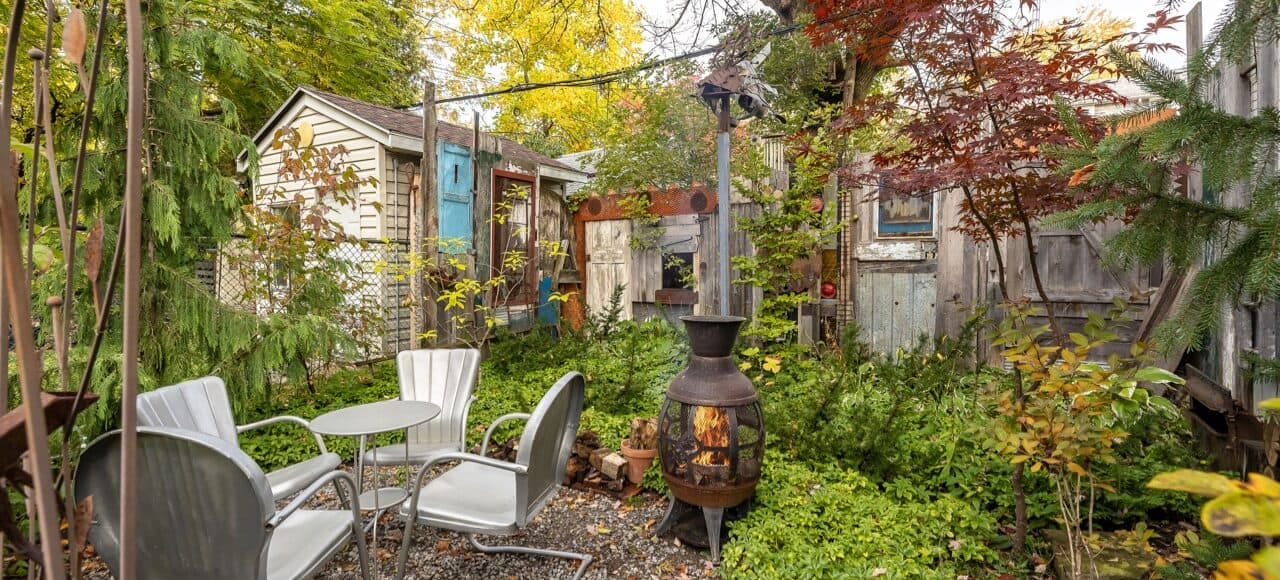 Floor Plan
927 Bathurst Street
For Sale: $2,199,900
Cottagelike Masterpiece In The Annex
Every so often, you come across a truly unique home. A space where it's evident, without mention, that no detail was overlooked, design and function were top-of-mind, and true passion can be felt at every turn. This Annex gem isn't a home as much as it is an artistic masterpiece without compromise. From the outside, quaint garden beds provide foliage and cover while a dragon headed sculpture calls on you to enter. Tall exposed joists and metals, gleaming salvaged elm floors, a towering hand-hewn archway and beautifully ornate cast iron radiators are just a few of the accents your eyes will be drawn to as you try and remember that you're in Toronto, in the heart of the Annex – and not a quaint, yet exquisitely appointed warm log cabin. But you get lost! At every turn another custom feature pops out at you and calls for conversation – and then, you enter the yard, the oasis, the retreat, the haven from all noise. Oh, my, goodness. A masterfully architected backyard sanctuary with metal bordered river stone pathways guiding you through what feels like a botanical garden. Boasting a variety of trees, flowers and vegetation – the colours are breathtaking, and the cover, peaceful and serene. As you reach the end of the incredible long 136 ft yard, you're greeted by an outdoor antique art installation, that you can enjoy by your firepit with a glass of wine in hand.
While the love for design and eclectic pieces are showcased throughout – this home is not just a 'looker', it is also exceptionally well crafted with flawless execution and no monies spared – over 650K spent from 2015 to 2017 with permits and drawings to boot. Gutted from top-to-bottom, soil-to-stud, no detail was overlooked. All fundamentals were addressed, starting with an underpinned basement to ensure tall 8-foot ceilings, a completely separate entrance with pathway lighting, radiant heated floors throughout the basement, all new drains, a 1-inch main waterline, waterproofing, a tankless on-demand heating system – providing not just hot water and heat, but also minimizing wasted space by eliminating the need for annoying bulkheads used by traditional furnaces. All new electrical (200-amp service), windows, doors, trim, flooring, finishes, fixtures, custom features, built-ins and the list goes on. Three spacious bedrooms with individually controlled high-efficiency air conditioning units. The backyard is just the cherry on top – a testament to the patience and care taken by the owners to develop this legal, separately metered duplex, with a multi-coloured cobblestone paved private drive for 2-cars. Generating between $100,000 to $140,000 in rental income annually, this home is perfect for the astute investor or the sophisticated homeowner. Located just north of Bloor, in the heart of the Annex, a 5 min walk to Bathurst station and literally steps from everything amazing that is Toronto – this inviting cottage-like retreat is waiting for you!
More Details
Additional Information
Possession | January 29, 2021
Property Taxes | $6570 for 2020
Size | 2126 Sq Ft
Parking | 3 Parking Spaces