201 Carlaw Avenue #806
Leslieville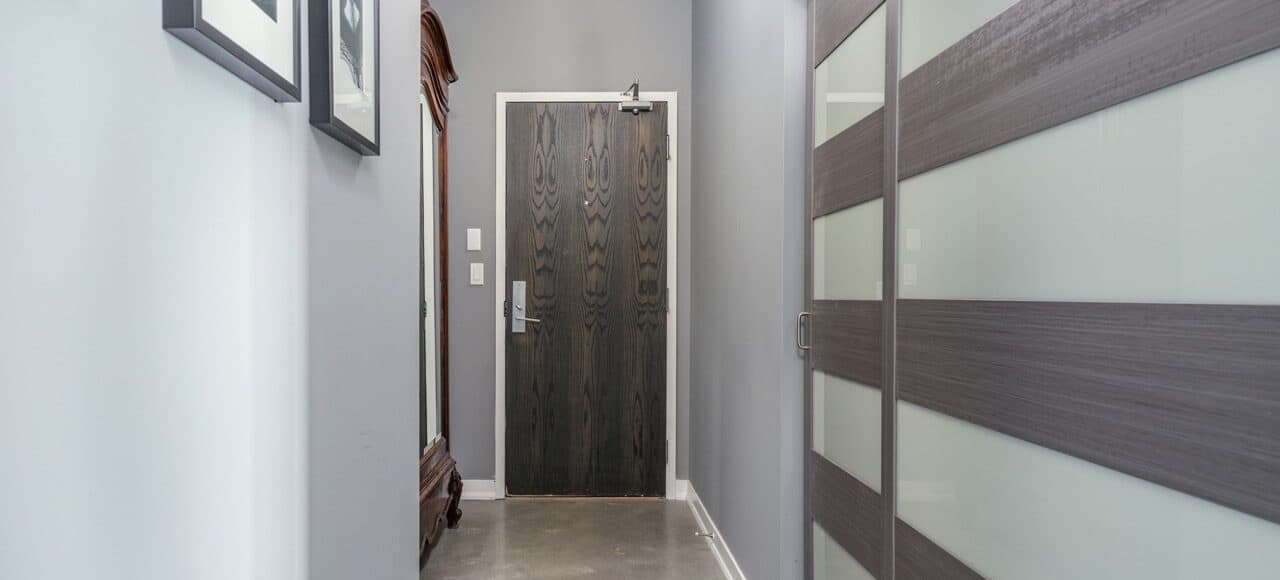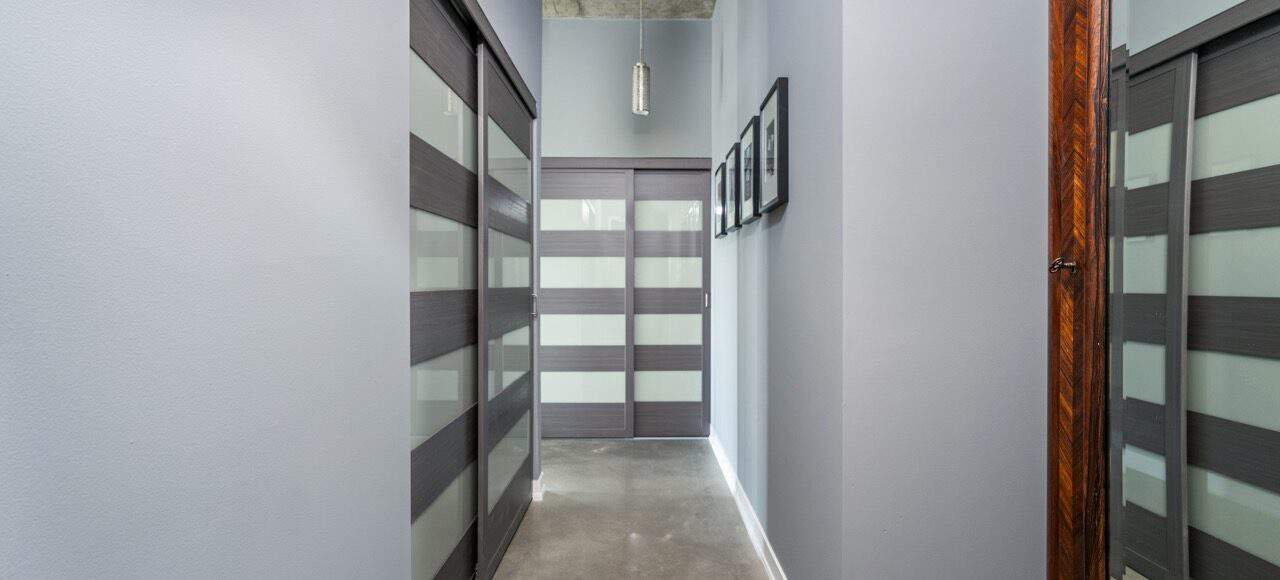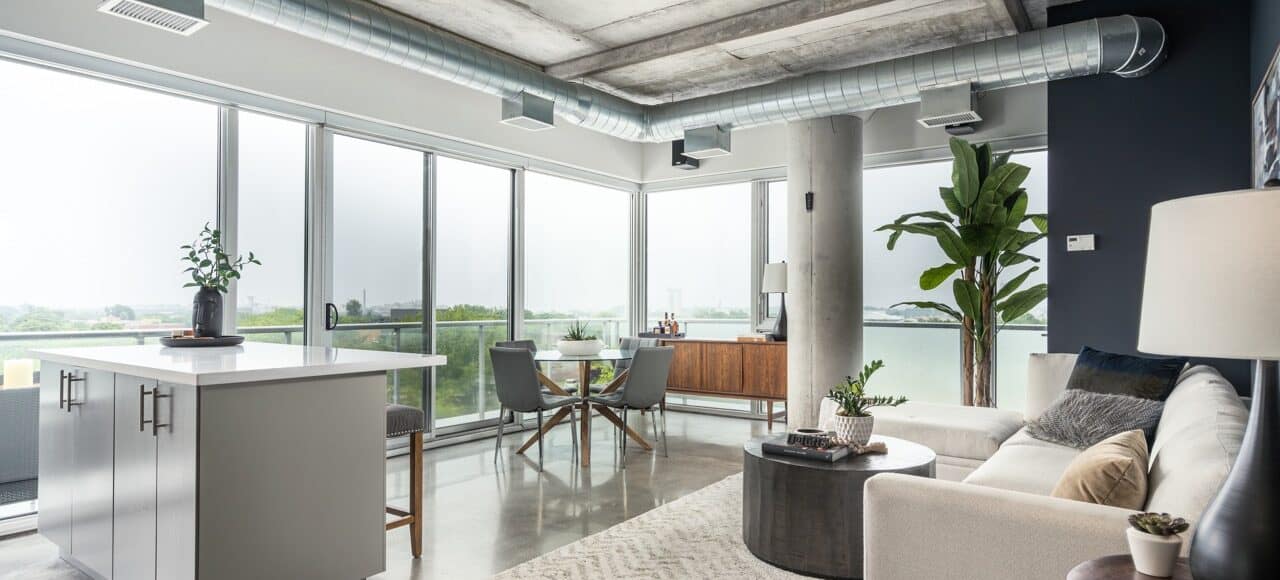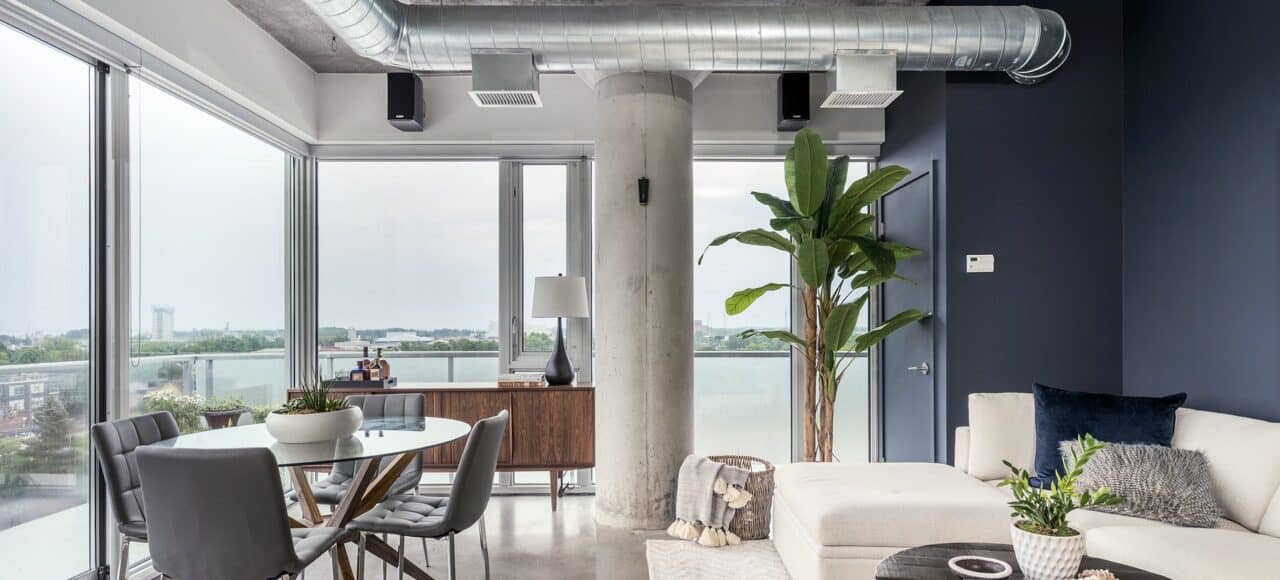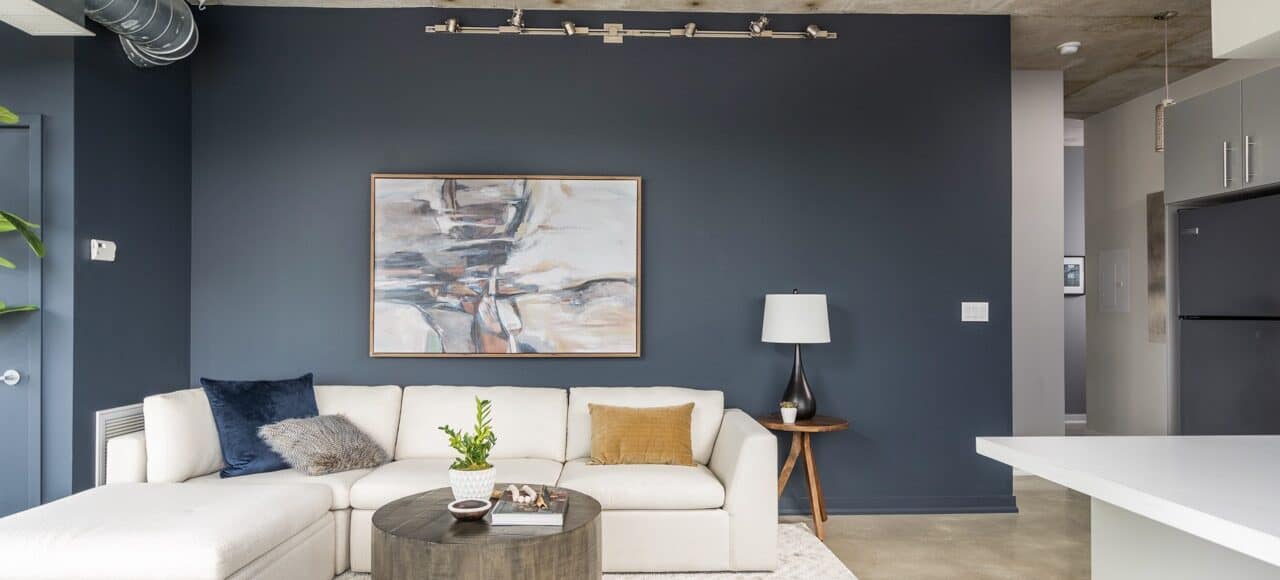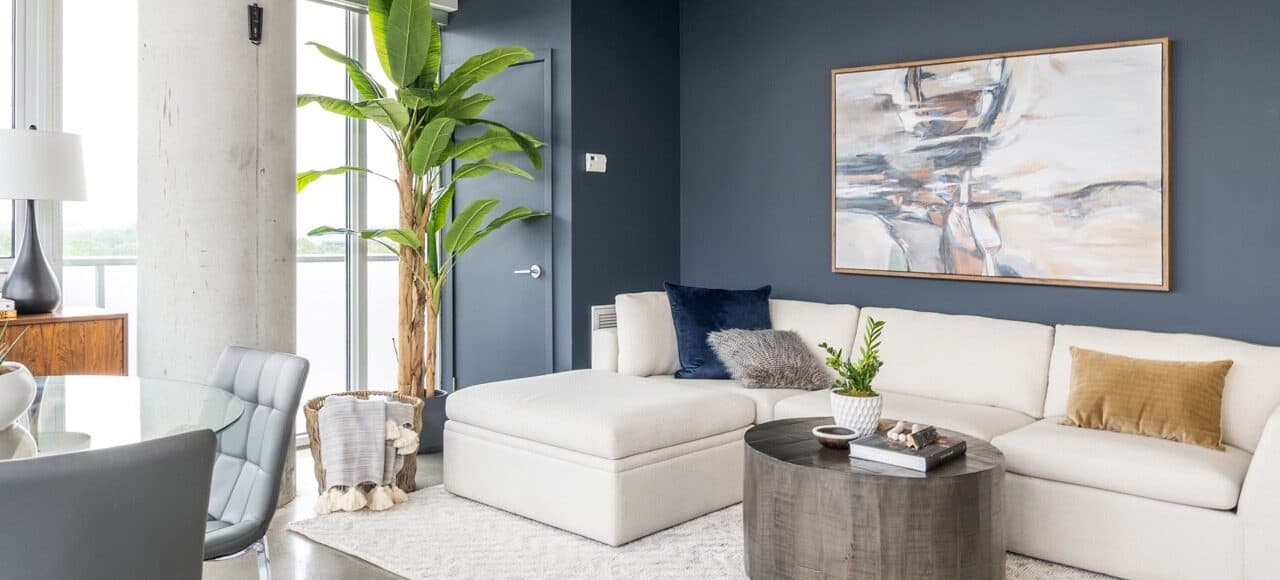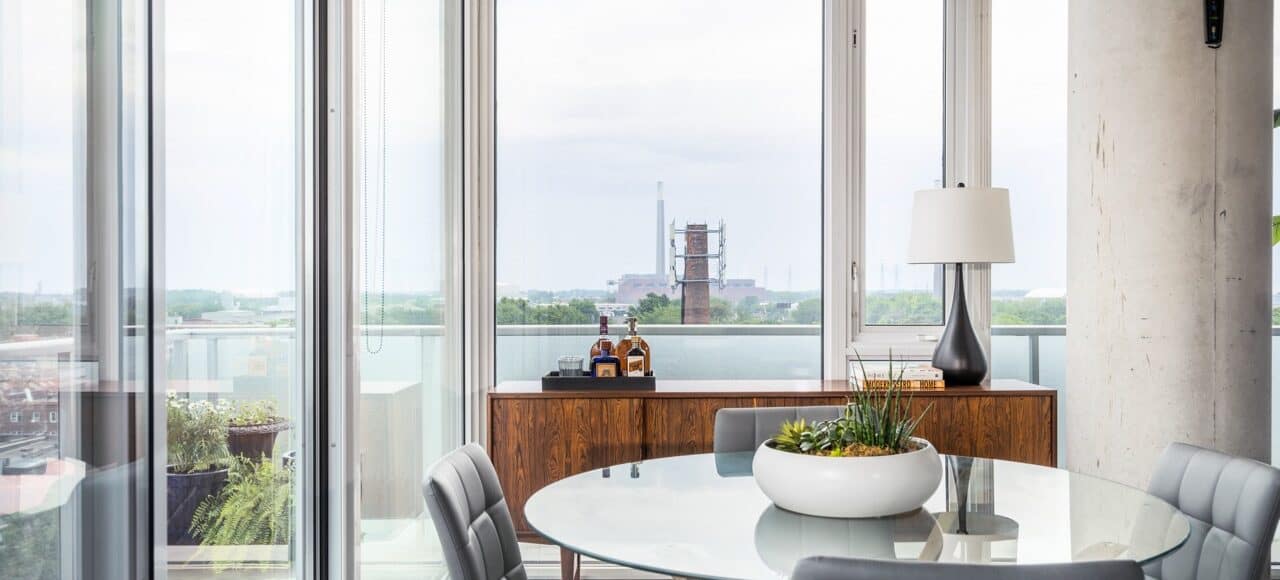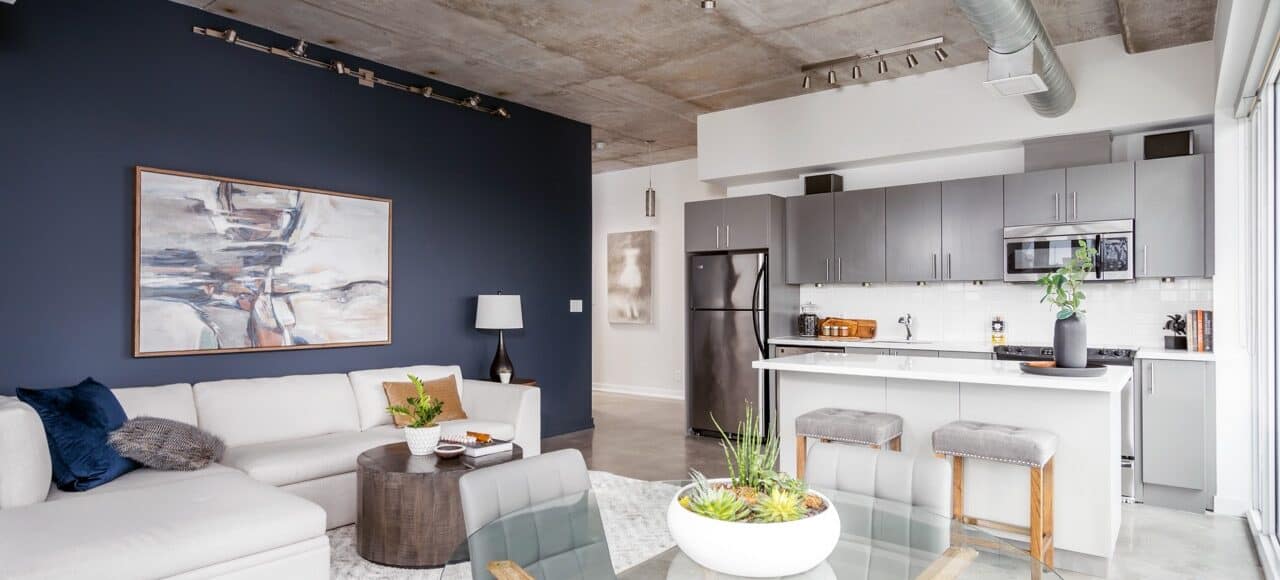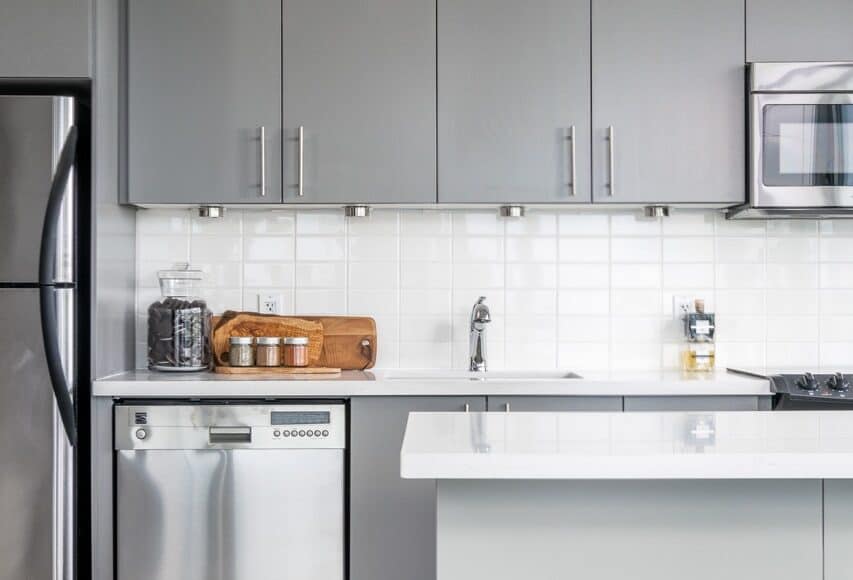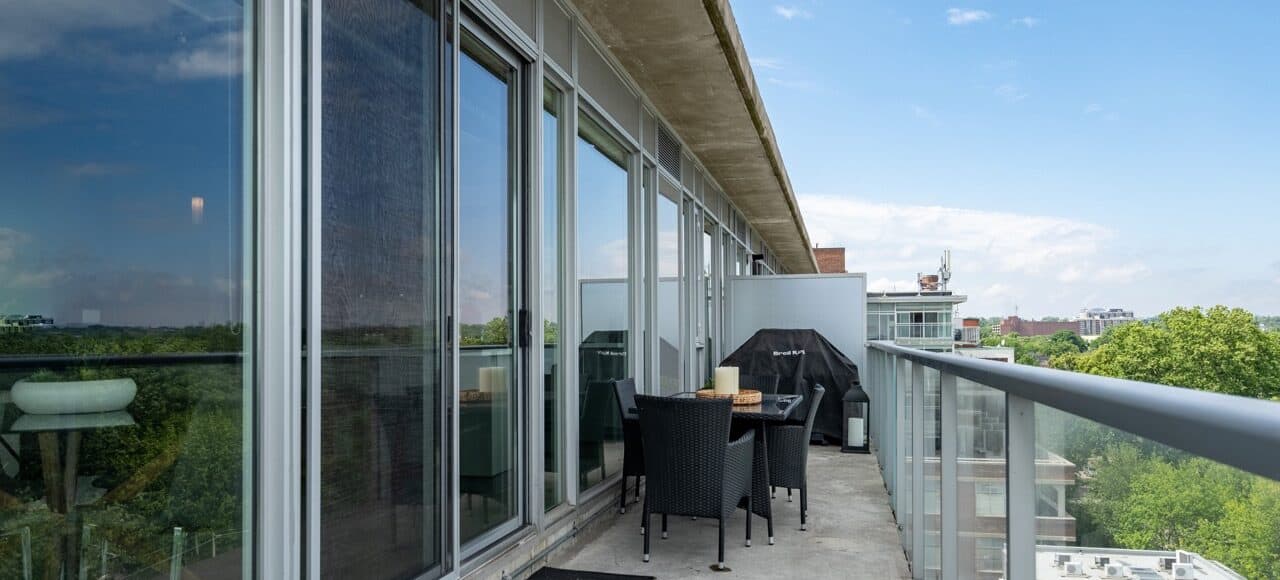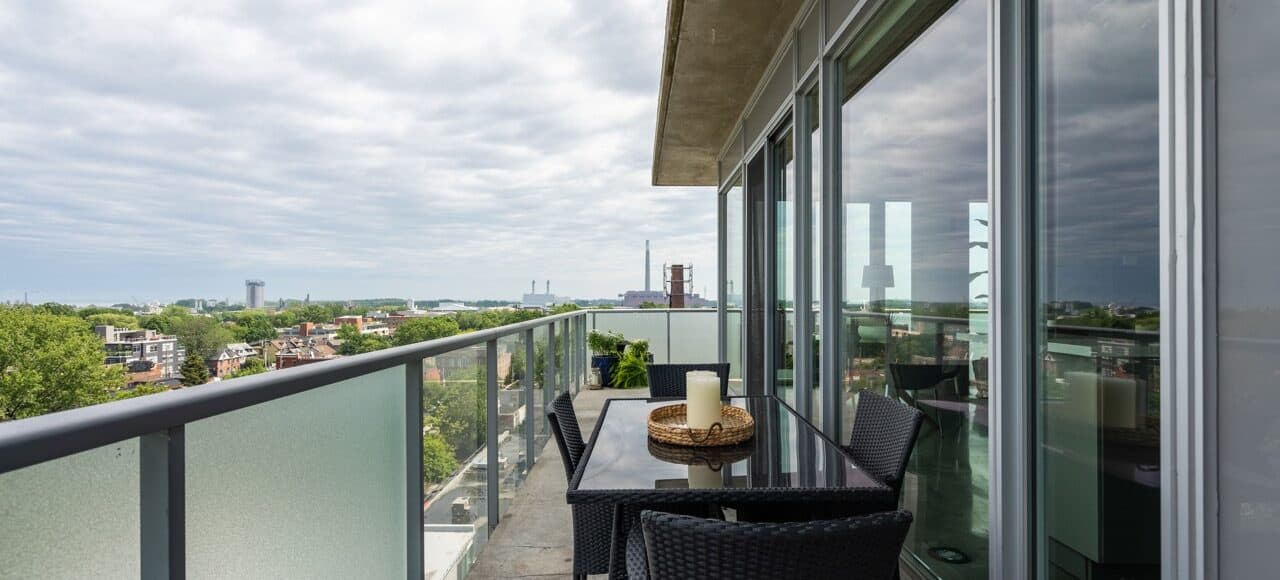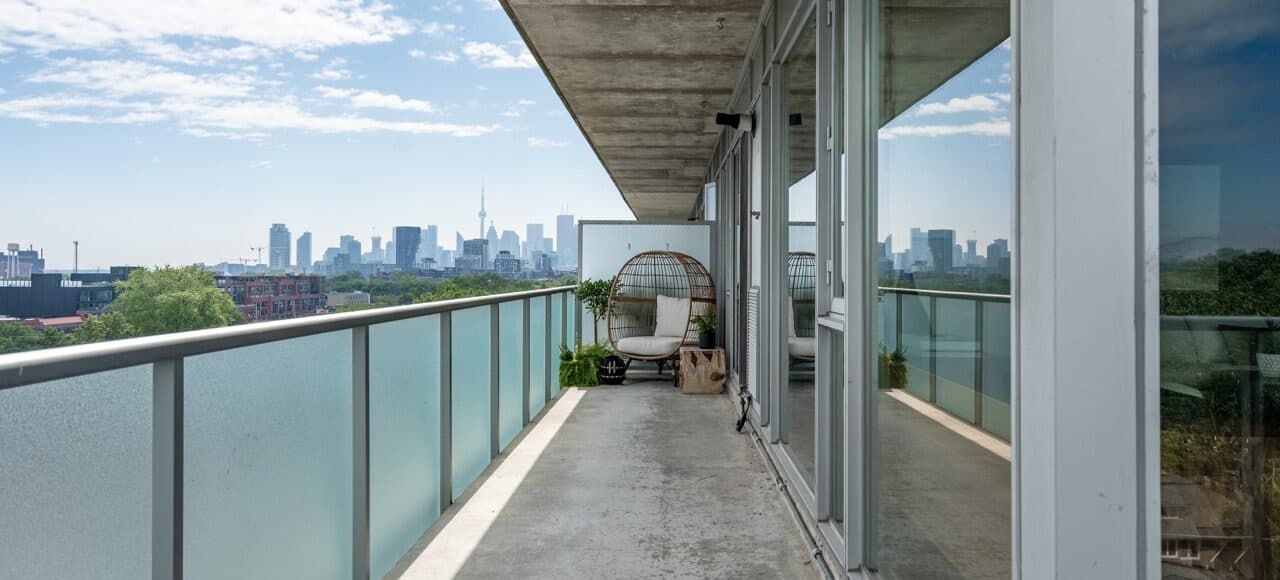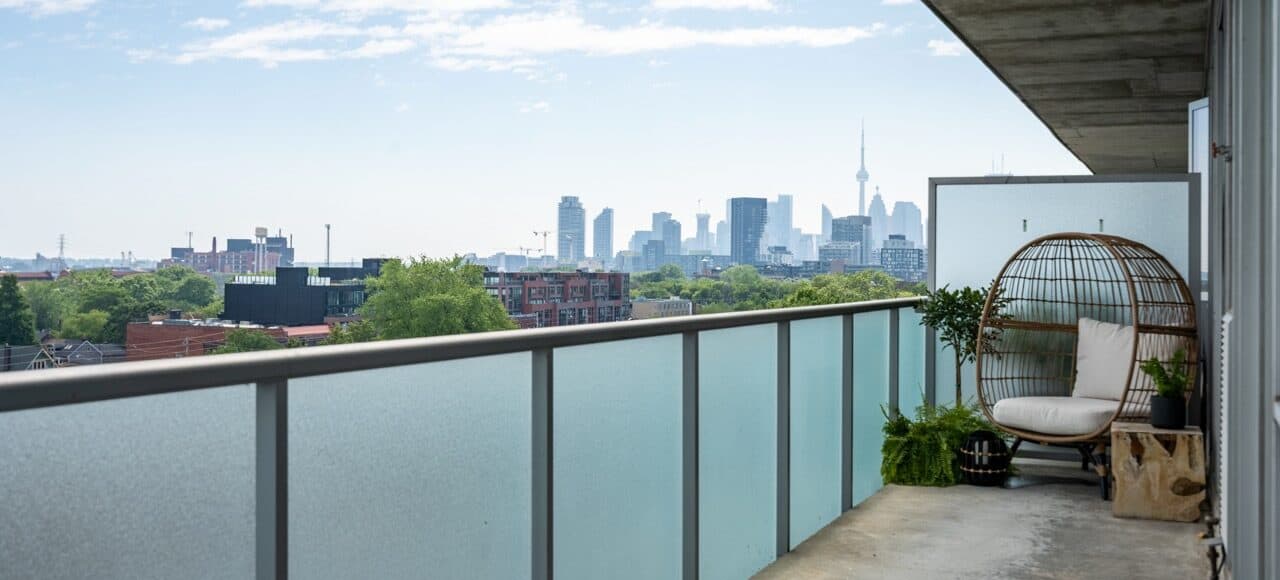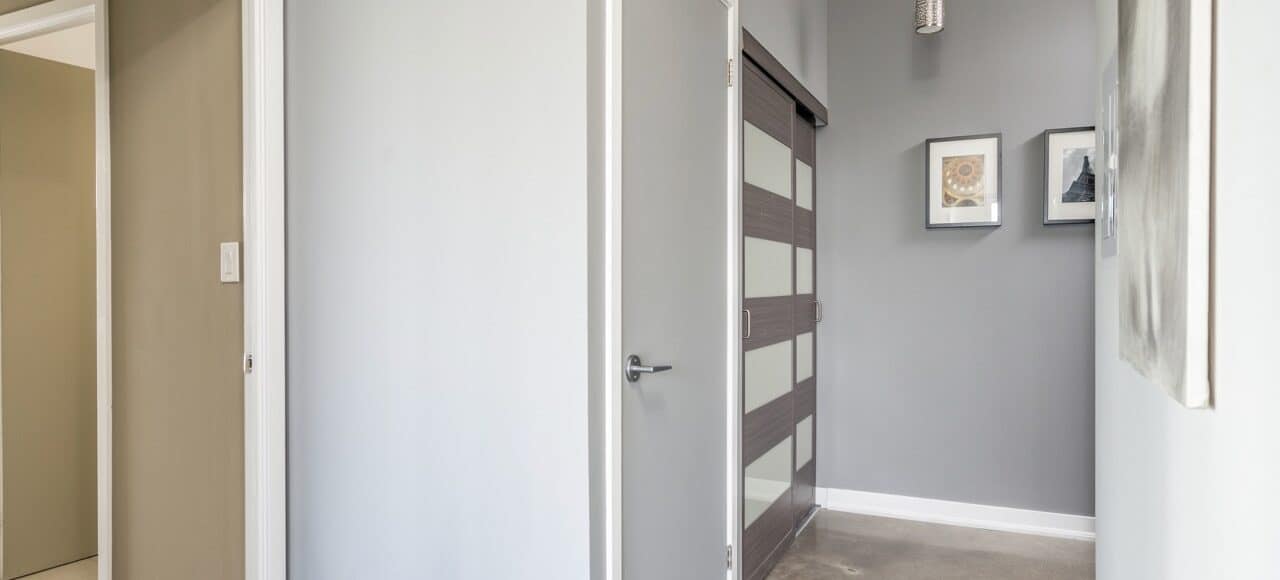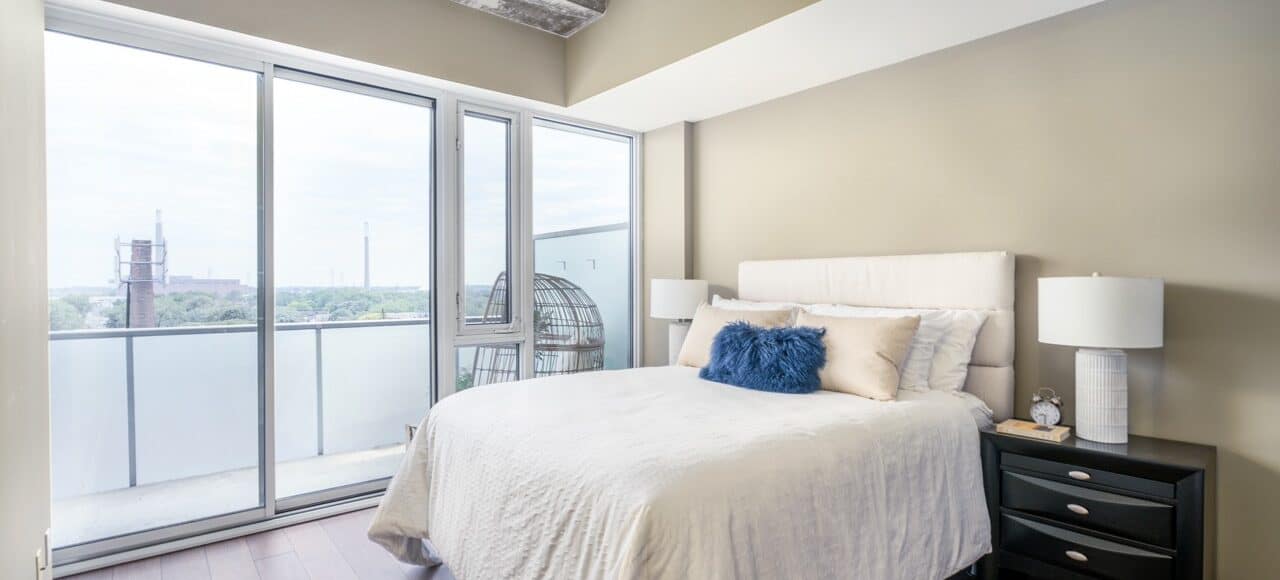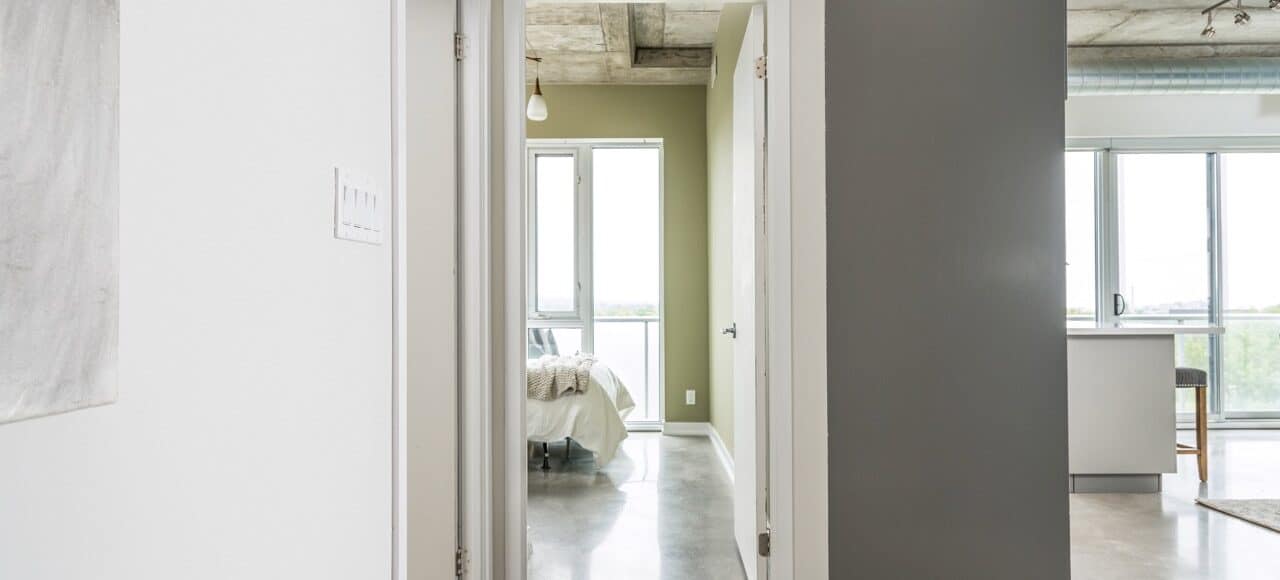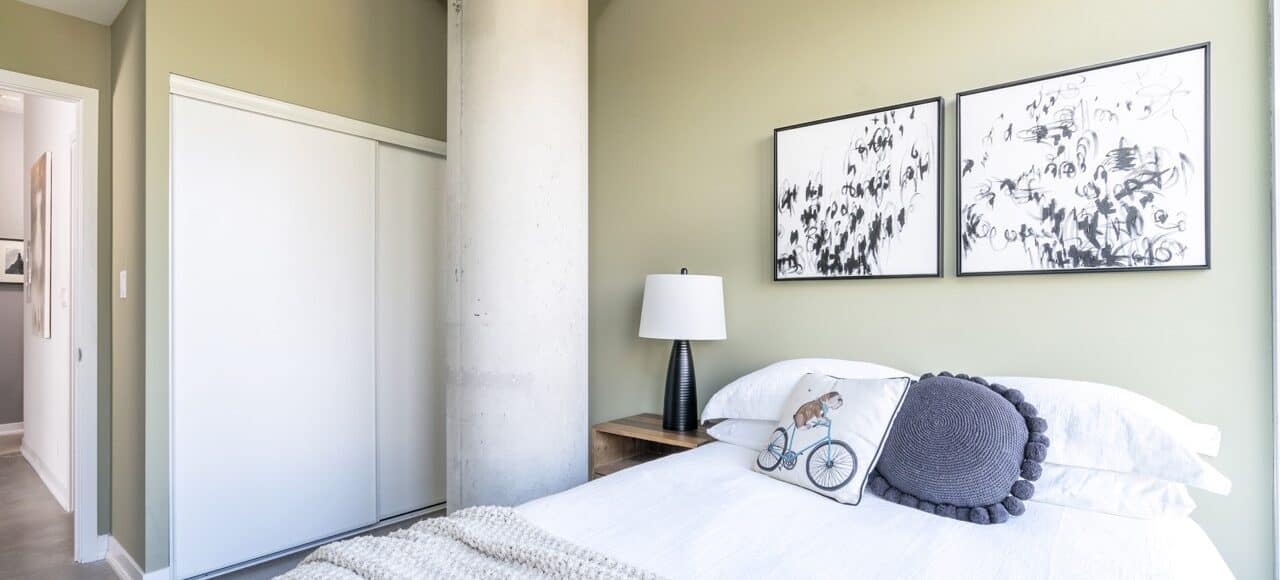 Floor Plan
201 Carlaw Avenue #806
Sold
Perched atop Leslieville's Historic Printing Factory Loft Conversion Is The Rarely Offered Crown Jewel You've Been Waiting For.
Mere steps to Queen East lies the address of 201 Carlaw. The City of Toronto designated 201 Carlaw a heritage building in 2007, one of only two to stand on Carlaw Avenue. The historic plaque confirming its iconic past prominently sits out front to this day educating passerbyers of its history. Built in 1913 for the textbook printing press of Rolph Clark Stone Ltd, the plant was one of the largest graphic arts firms in Canada in its day, an impressive industrial building of the First World War and an icon of early Leslieville.
More Details
More About The Property
In 2008 it was painstakingly restored to condos and lofts, artfully blending the original 3-storeys with a beautiful eight storey glass tower and outdoor courtyard. The build incorporated significant portions of the original factory building into the project including the classical main entrance portico that opens to a grand wooden staircase. It is to this day, one of the nicest entryways of any condo or loft conversion in Canada. The namesake – Rolph Clark Stone – to which the building owes its roots, can still be read above the exterior entrance.
Perched atop this historic conversion stands one of its crown jewels: a stunning 2 bedroom penthouse with walls of windows and sweeping views over a canopy of mature trees to the east and lake and city skyline to the southwest. It's what every Torontonian wants in a loft — the historical character and charm of old with no sacrifice to light, outdoor space and modern style. A beautifully new renovated kitchen features quartz counters, stainless steel appliances, a large eat-in island and under-cabinet lighting. The generous living space to which the kitchen opens up to boasts ample room for both dining and lounge with polished 600-grit finish concrete floors, exposed ductwork and high 10' cement ceilings, over 50 feet of windows with clear unobstructed views any direction you look, and 2 walk-outs to a wrap around terrace. Enjoy the luxury of a BBQ gas line to cook outside or fire up a natural gas heat lamp or fire pit. Use the hose bib to water flowers. Or just relax and enjoy the epic sunrises to the east and sunsets to the west. Back inside, clean up in two upgraded 4-piece washrooms.
Additional Information
Possession | 60 Days
Maintenance Fee | $655.74 / month
Property Taxes | $3,299.47 / 2021
Size | 964 Square Feet interior MPAC, builder plans
Parking | One underground parking spot
Locker | One underground locker
Inclusions | Stainless Steel Fridge, Stove, Microwave, Dishwasher, Under-Cabinet Kitchen Lighting, All Electrical Light Fixtures, All Window Coverings, 345 SQFT terrace with unobstructed east/south/west views, outdoor BBQ gas line and hose bib, parking & locker.
Exclusions | Exclude: Mounted Speakers.