1430 Yonge Street #408
YONGE & ST. CLAIR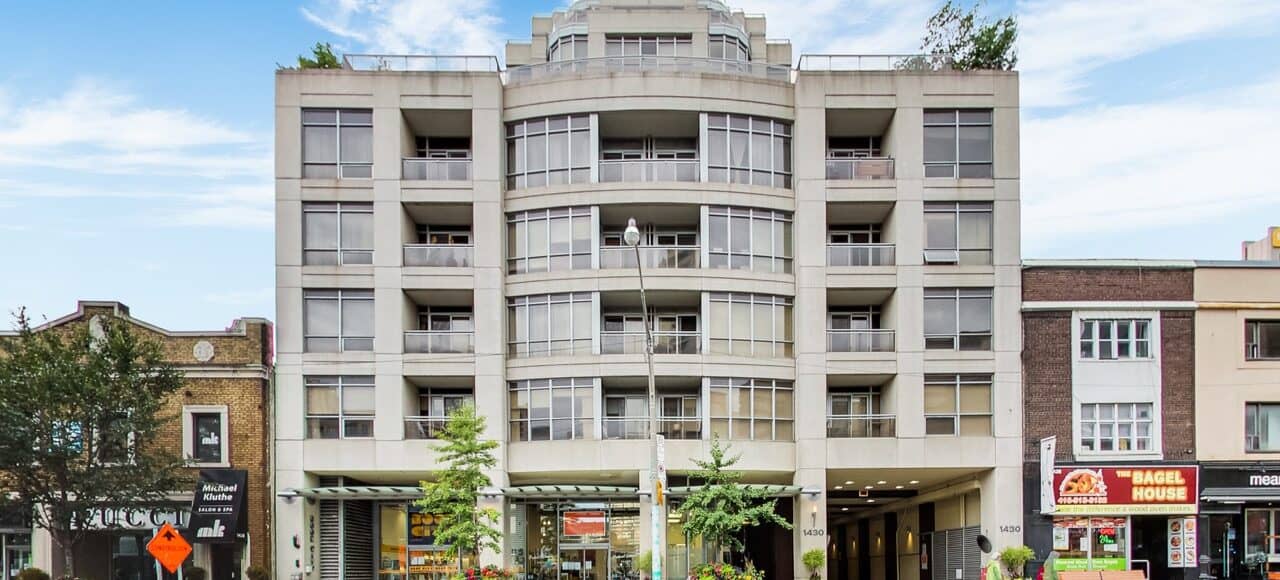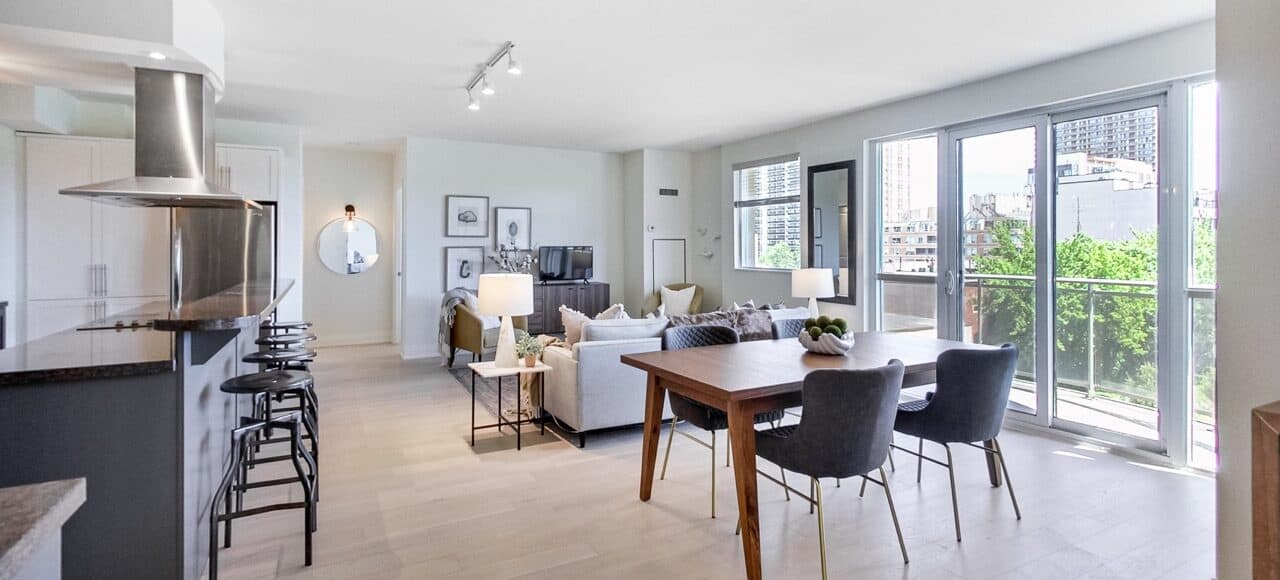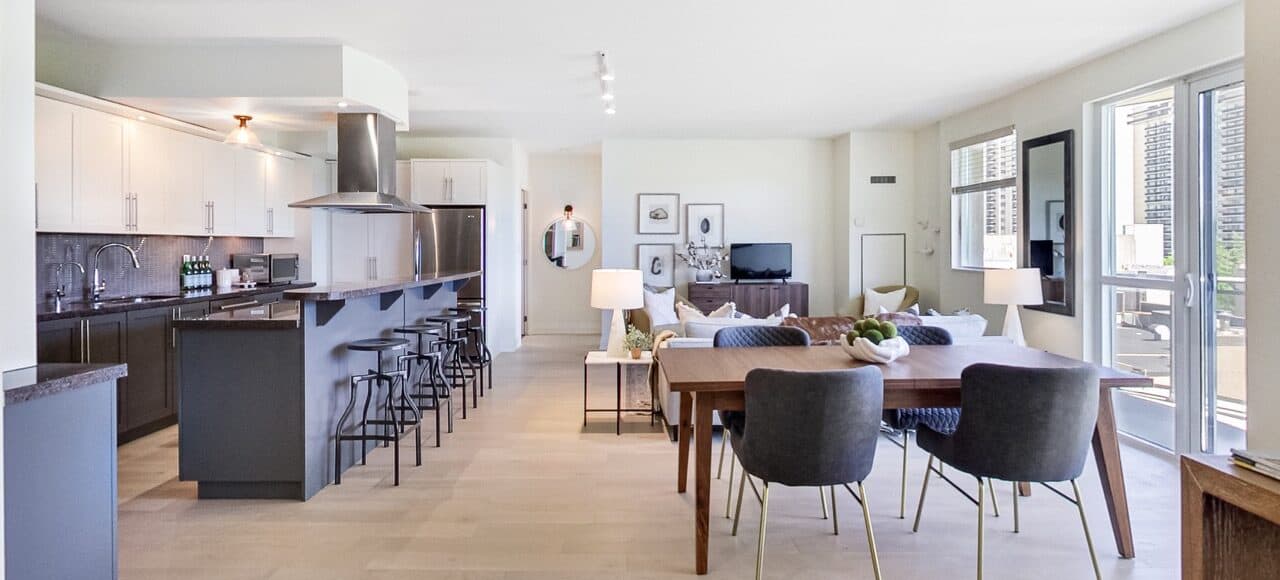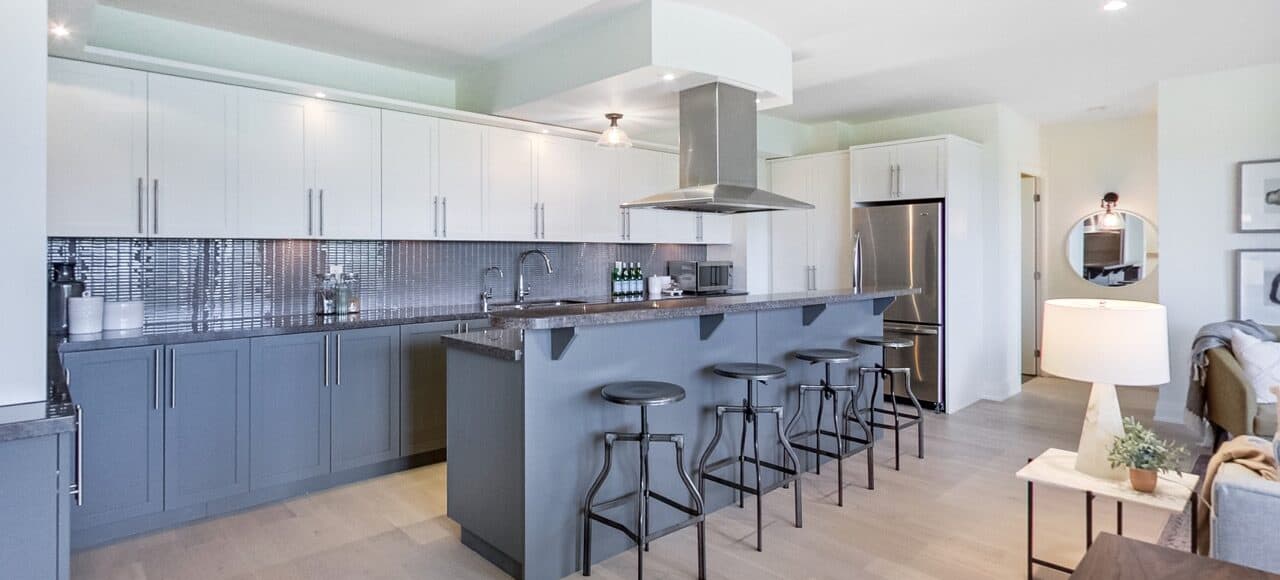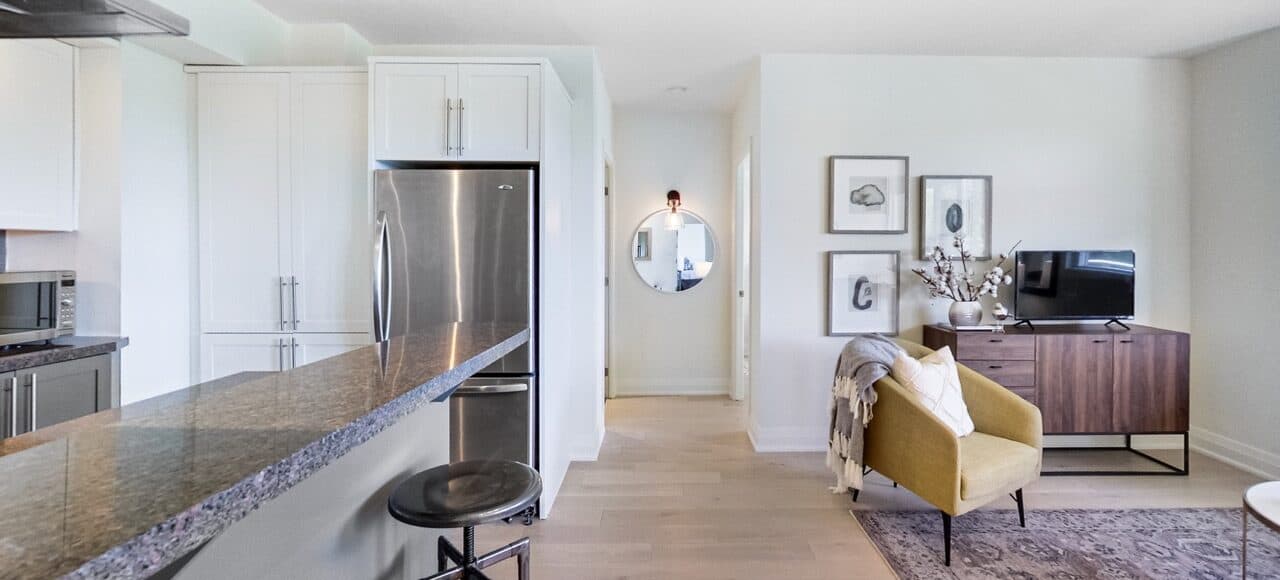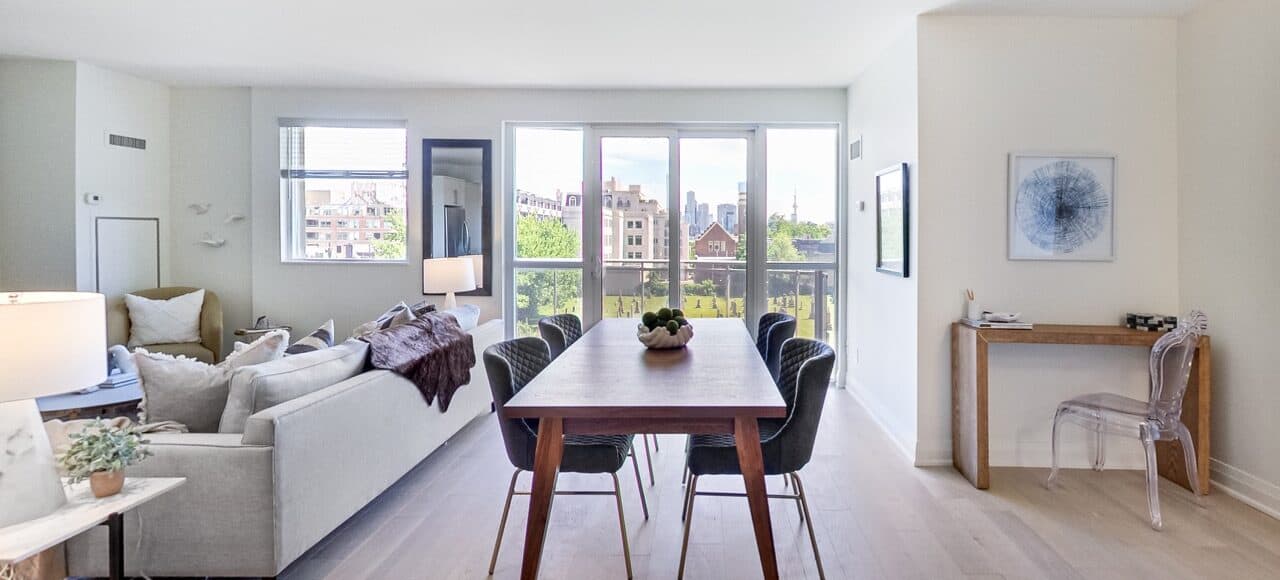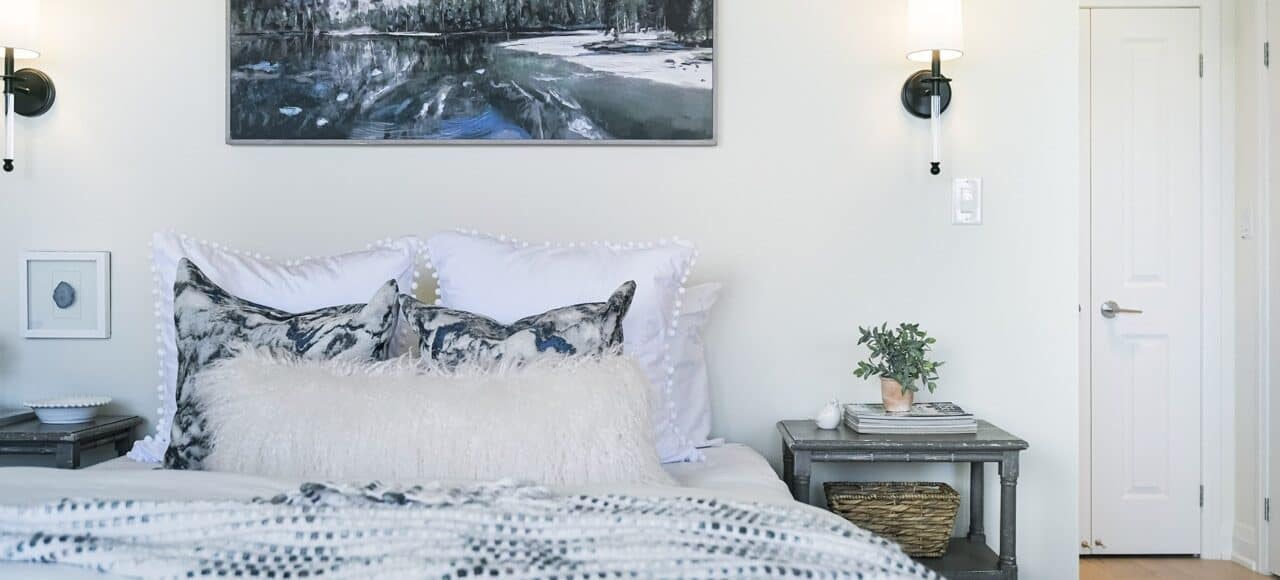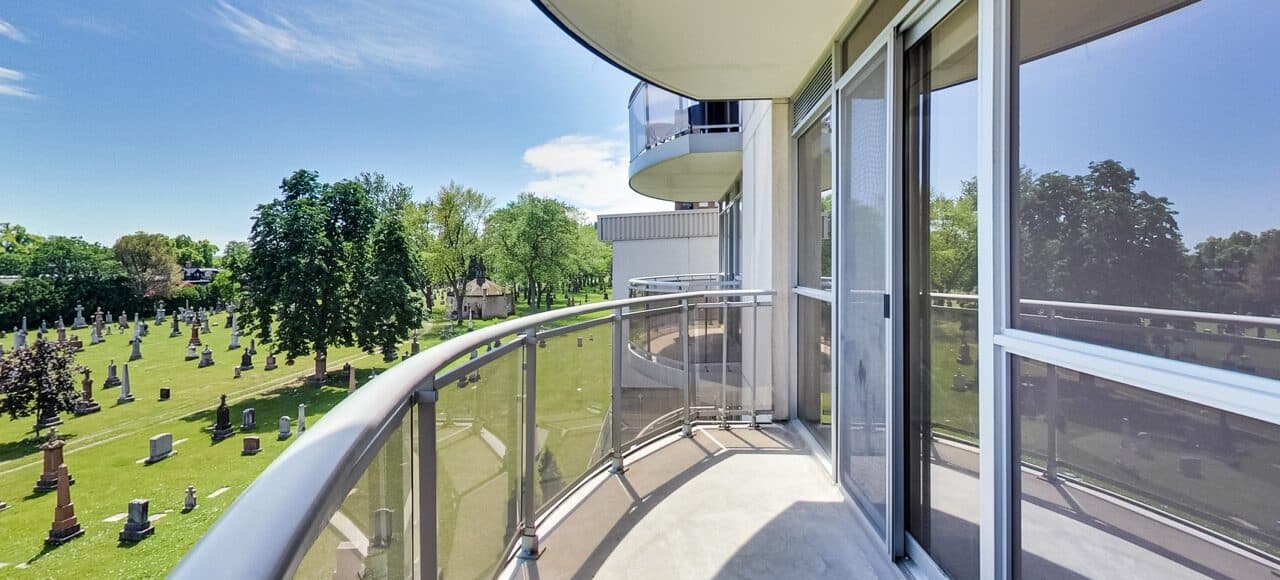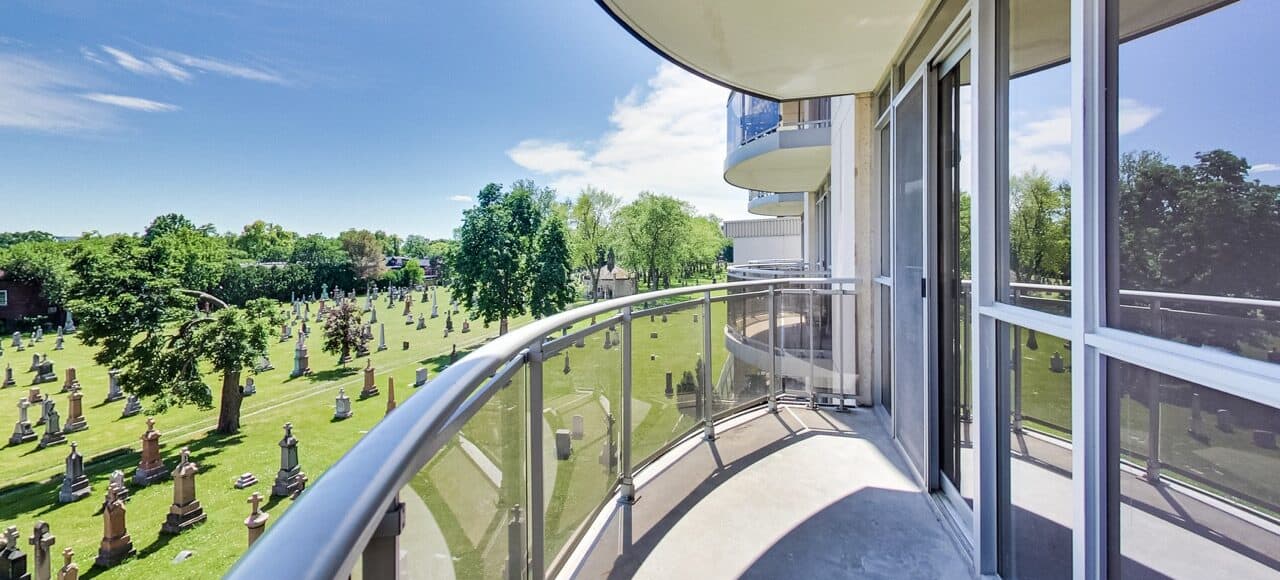 Floor Plan
1430 Yonge Street #408
For Sale: $1,599,900
Walk out your front door and into the heart of midtown life! Live steps from St. Clair Avenue's historic, tree-lined boulevards while staying central to Yonge Street and downtown in this bright and airy two bedroom, two bathroom boutique condo with upgraded features. Be unique in a boutique building! This property features a layout with three balconies that is only one of two in the entire building. From the floors to the fixtures, this updated turn-key unit is ready to move in and be enjoyed. When indoor gatherings return, you'll be able to entertain guests in your beautiful, oversized kitchen and living area surrounded by sun-filled windows that look out to a gorgeous south-facing view of the downtown core, including the CN Tower. Overlooking St. Michael's Cemetery, this unit is like living adjacent to beautiful, quiet park land that will never be developed. That means you get to keep your view and your privacy forever!
You'll never have to worry about storage with the copious amount of cupboard space in the kitchen and large closets in the bedrooms, including the master bedroom with two closets, including a walk-in. Unlike many condos, the master ensuite has more than enough room for 2 people with double sinks, a shower and a separate soaker bathtub.
More Details
10 Things I Love about my Condo:
The view! I admit – I wasn't sure what to think of the cemetery at first, but quickly grew to love it as one of my favorites features of the condo. The beautiful downtown skyline view will forever be unobstructed (no big buildings can go up to block the view!). The cemetery is beautifully green in the summer, pristinely maintained, and it is not a visiting cemetery (so no people walking through it). It is also extremely quiet and you don't hear any noise coming from Yonge Street.
The expansive kitchen and counter space – an entertainer's dream! You will never run out of cabinet space, and the large island was the perfect conversation spot with friends.
Fun fact – this condo was originally meant to be 2 units, but the original owners bought both to create a bigger unit with an open layout. There are only 3 units like this in the building. (BONUS: there are 2 AC/heating units for everyone's temperature preferences).
Closet space – It's hard to find this much closet space in a Toronto city condo, this is a true luxury! I loved the TWO walk-in closets in the master bedroom, ample storage space in the laundry room, hall closet, and 2nd I rarely used the sizeable storage locker!
Outdoor space – The 3 balconies was the perfect spot to enjoy the beautiful downtown view. It felt like a quiet retreat from the busyness of Toronto while still being in the heart of the city. I enjoyed many glasses of wine winding down from my day on the living room balcony.
Building staff and neighbors – This is a boutique condo building with high quality staff and very courteous, many long-term residents. The concierge goes out of their way to be helpful and there is NEVER a wait for the elevator.
Location, location, location – I loved the central location and felt like I could literally get almost anywhere in the city in 20mins from the condo. Directly across the street on Pleasant Ave is a shortcut to get to the Yonge st. subway line – a super quick commute to downtown.
Plethora of dining and shops – If you like walking – this is your neighbourhood: stroll to Yorkville to shop or dine (no need to waste money on parking!), or stay close to enjoy many amazing restaurants just out the front door. Quanto Basta and the Terroni rooftop in Summerhill were two of my absolute faves. There is also super convenient access to Sobey's and St. Clair Market for groceries.
Common spaces – there is large rooftop common area to host larger gatherings and enjoy communal barbecues. There is also a small fitness center for #noexcuses when I wanted to get in a daily bit of exercise.
The Memories – thankfully, these won't be sold with the condo! I have so many happy memories living in this condo. I took so much pride in ownership to always maintain it in top condition. I can't wait for the next owners to create their own memories and enjoy this condo as much as I did.