1055 Bay Street #1205
Bay/Bloor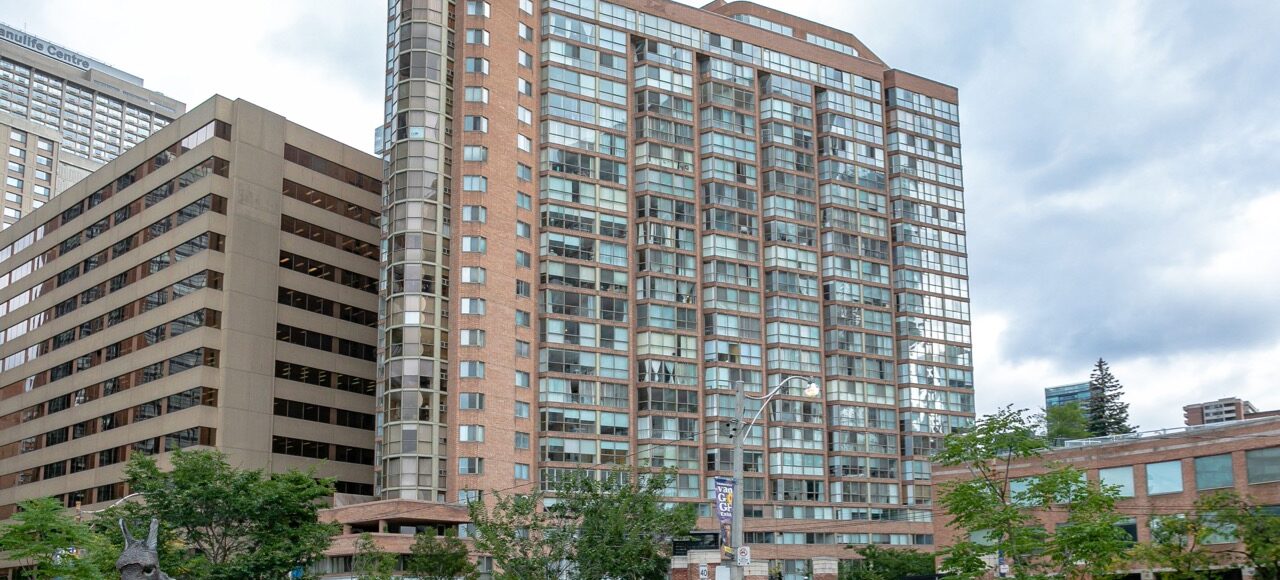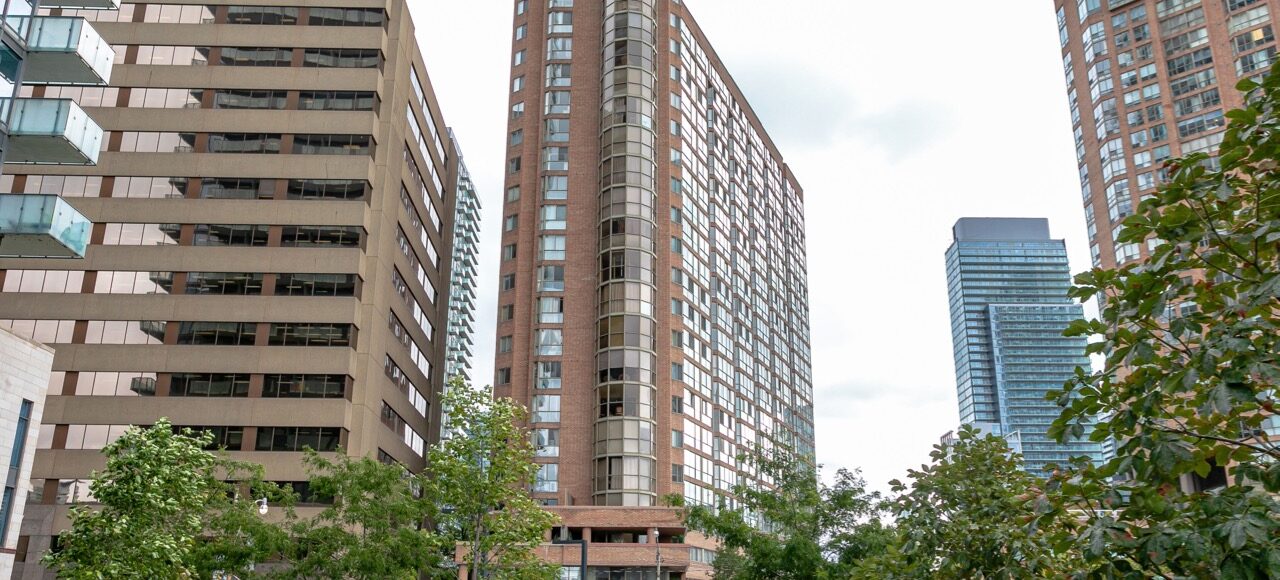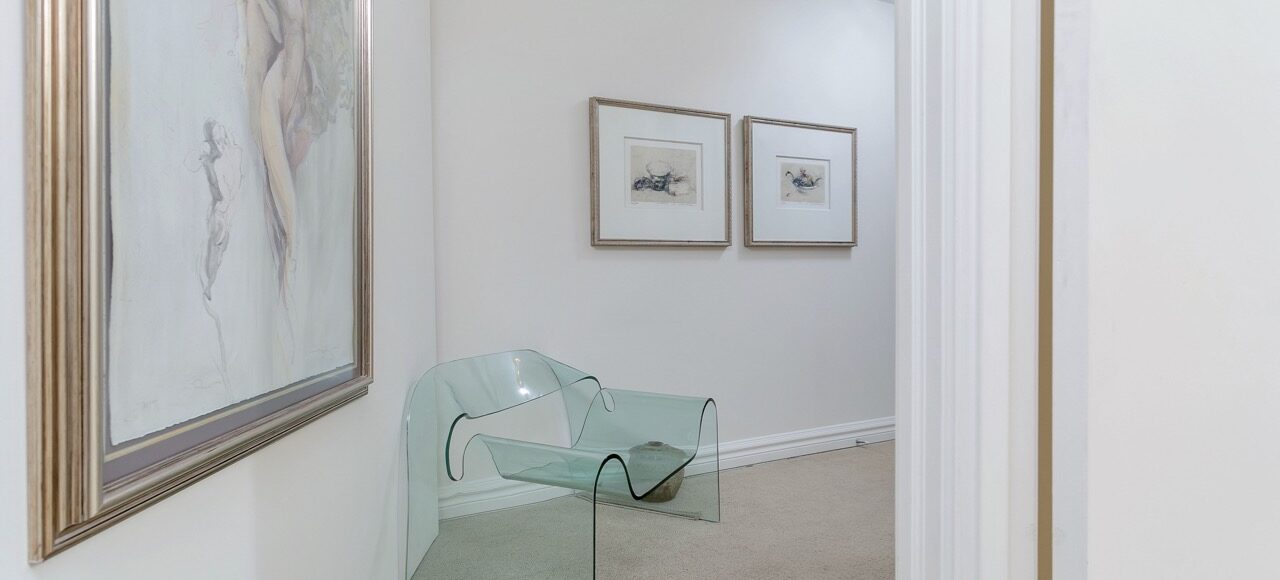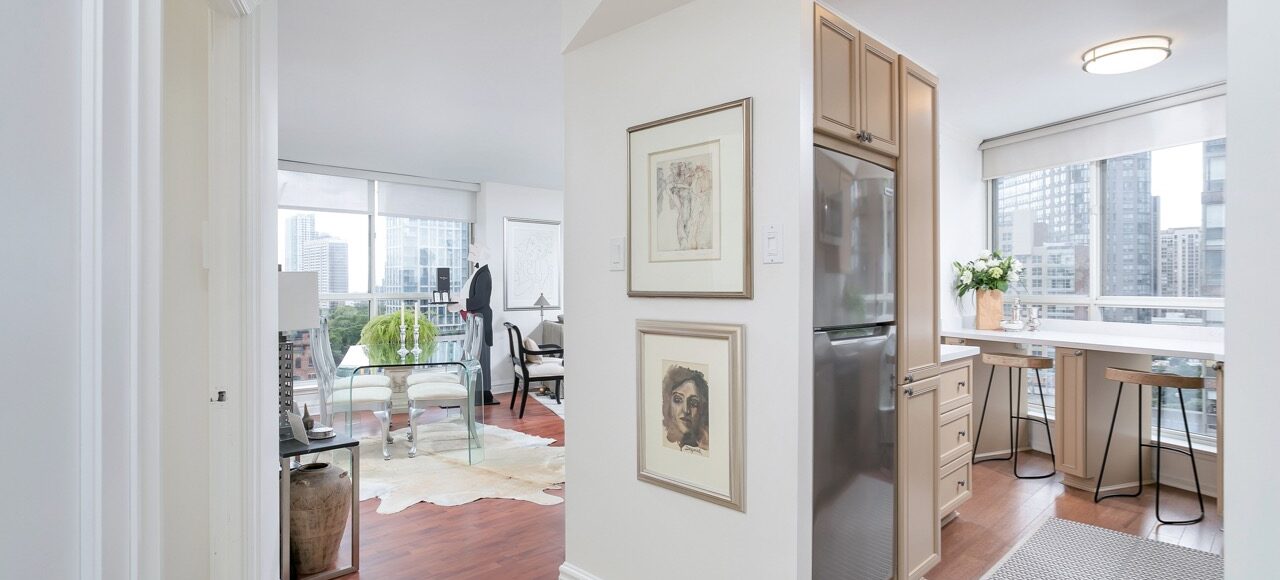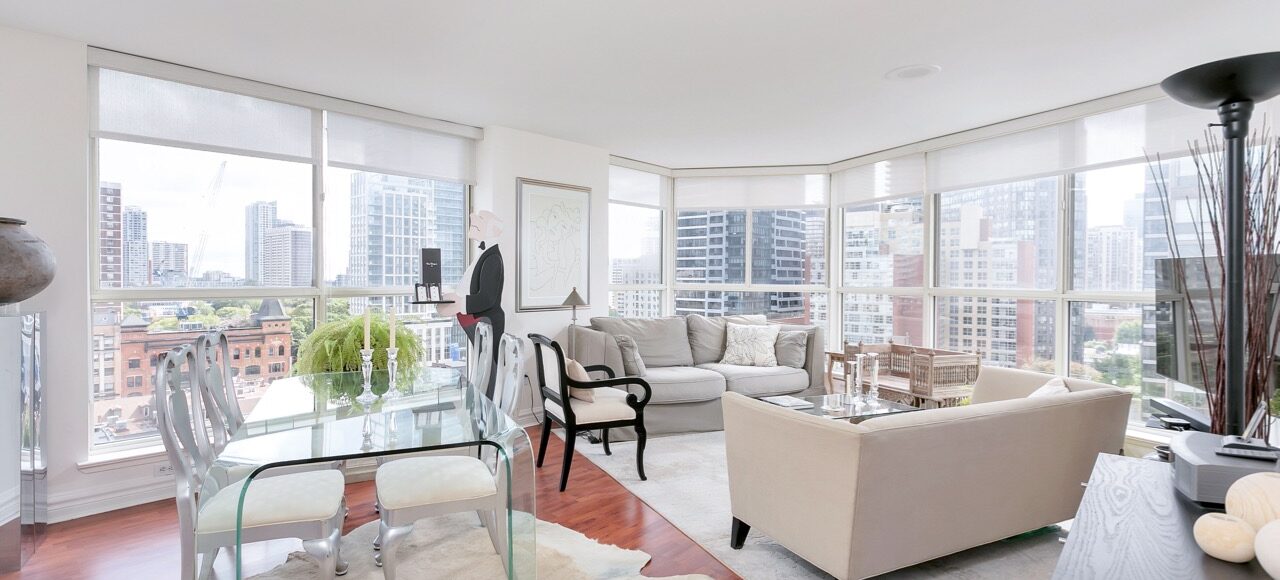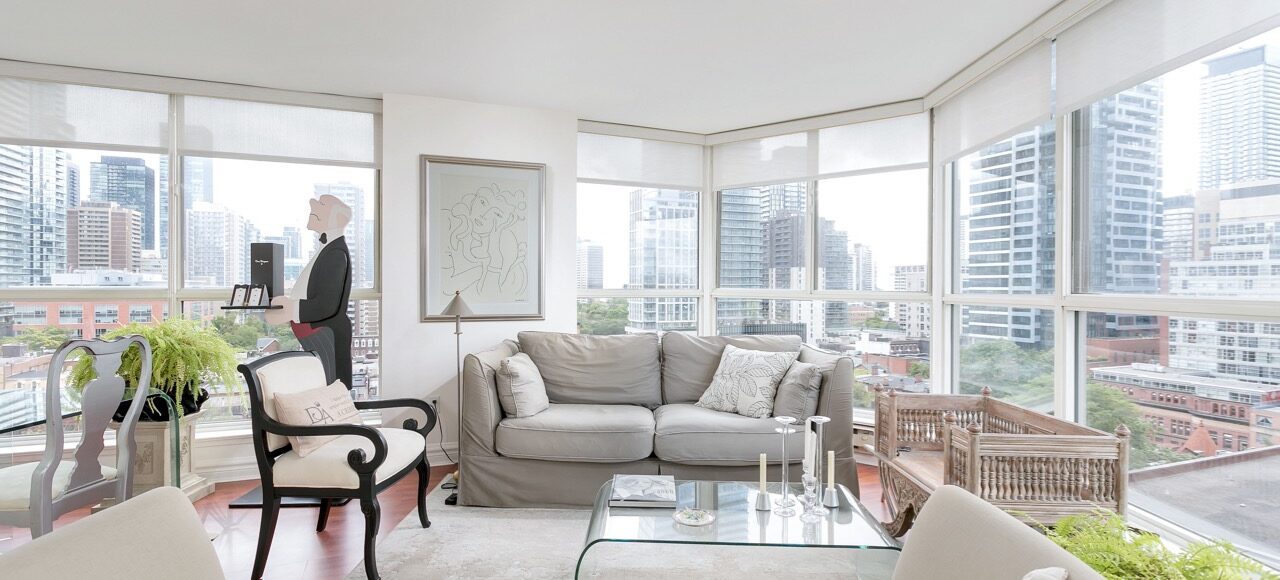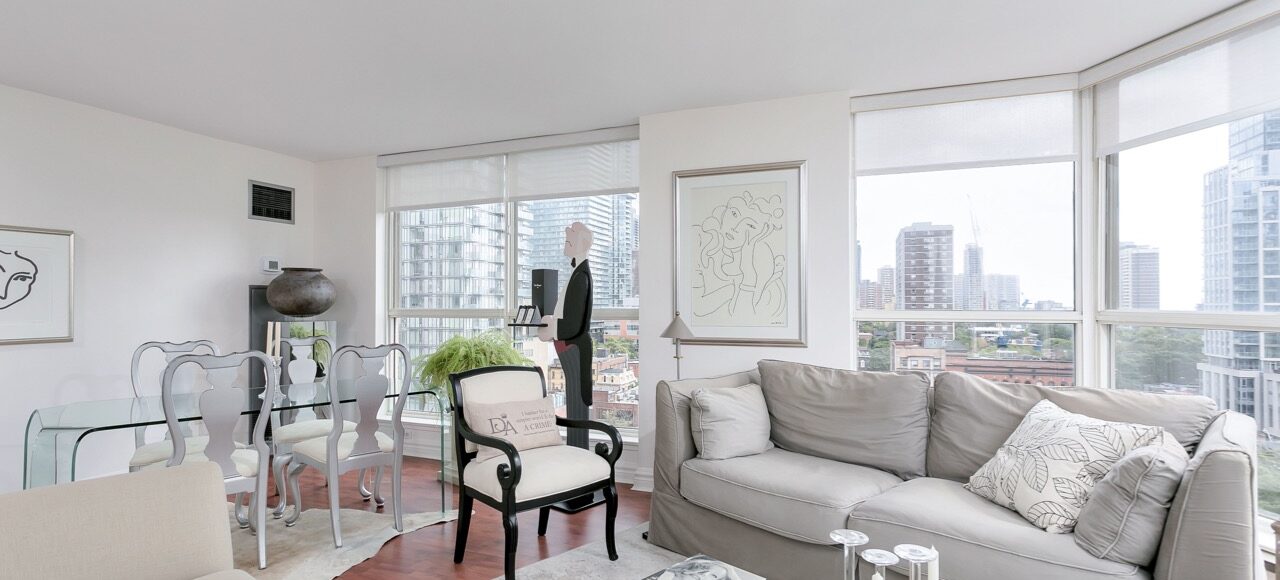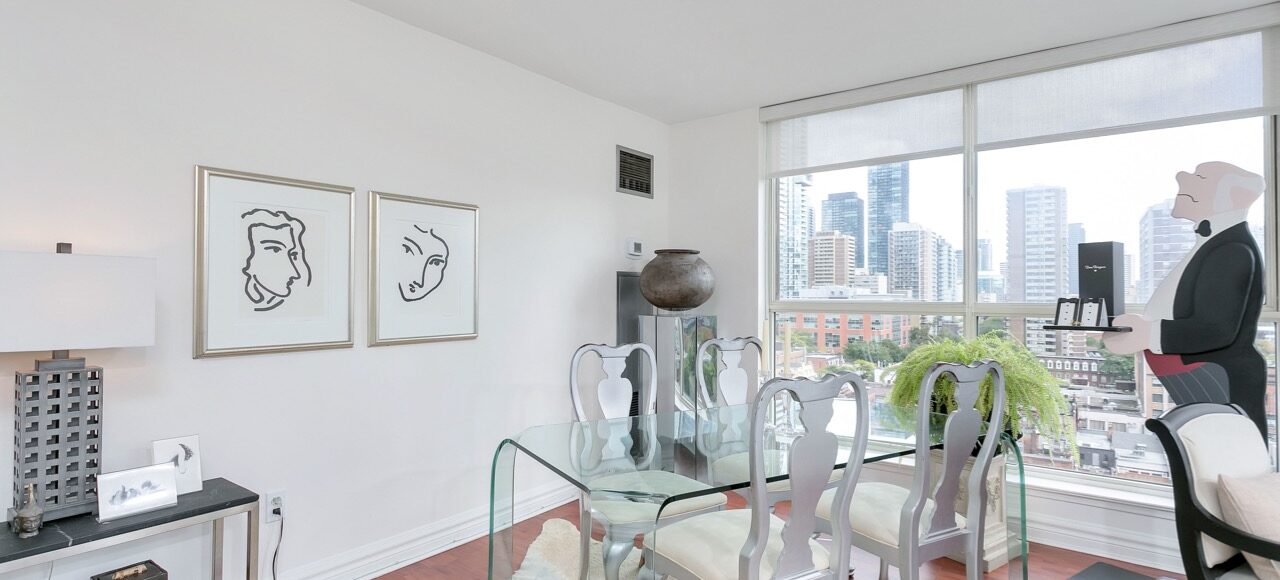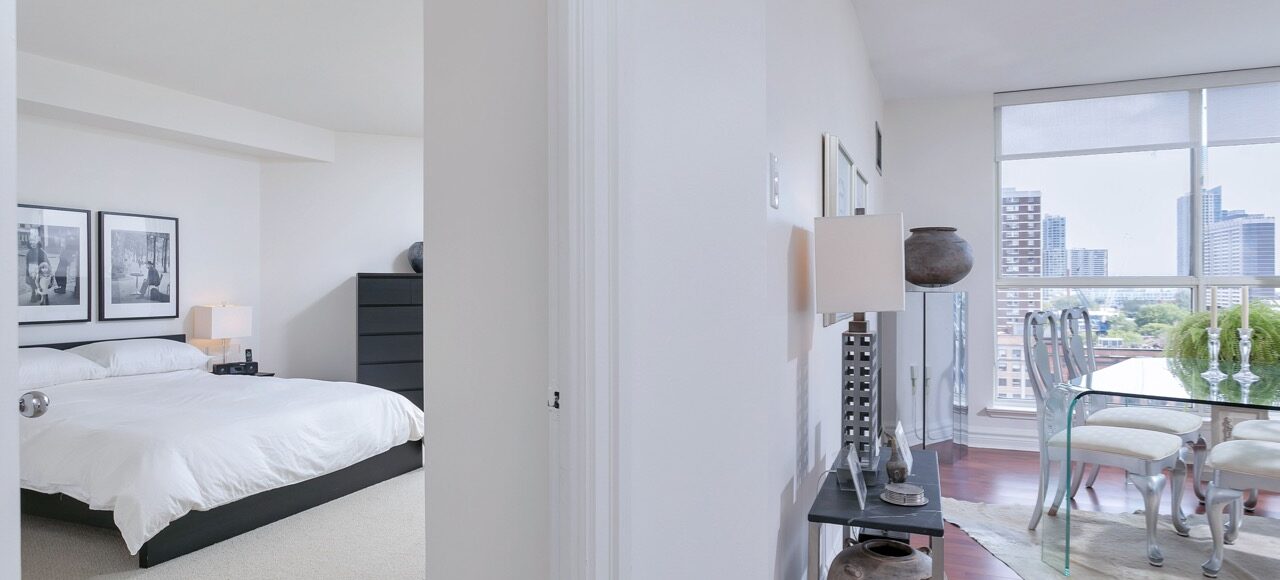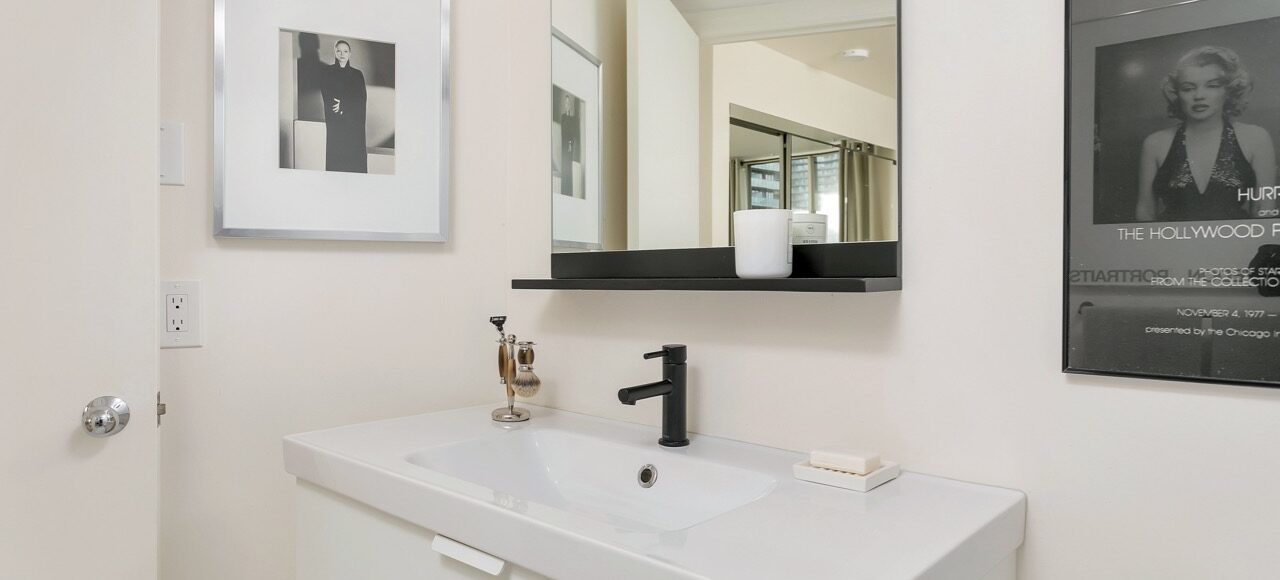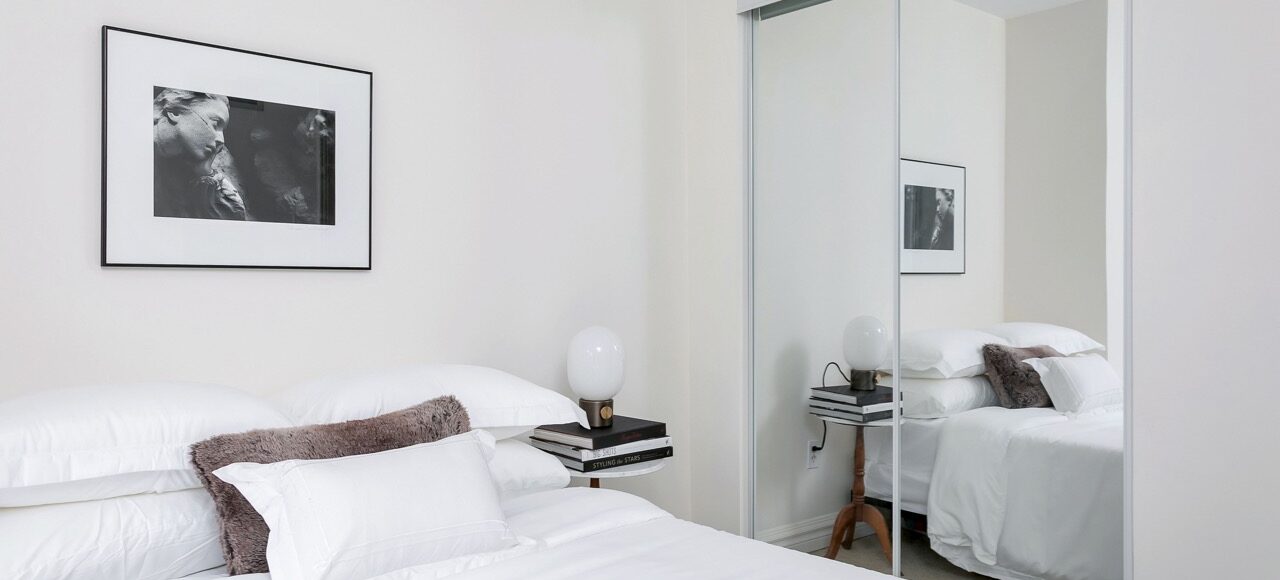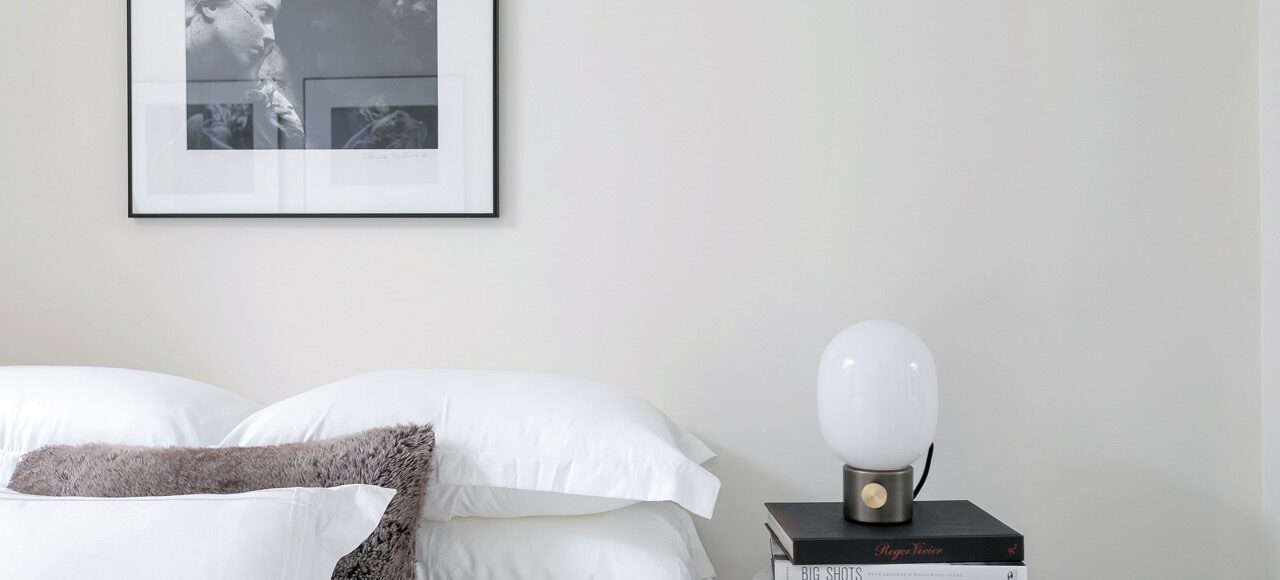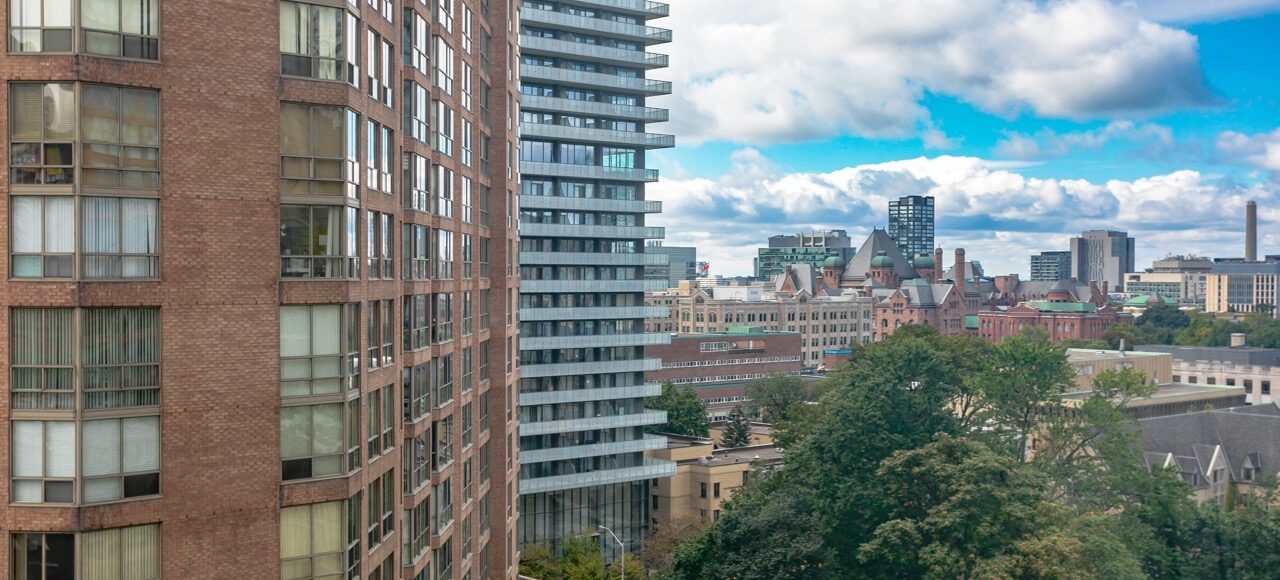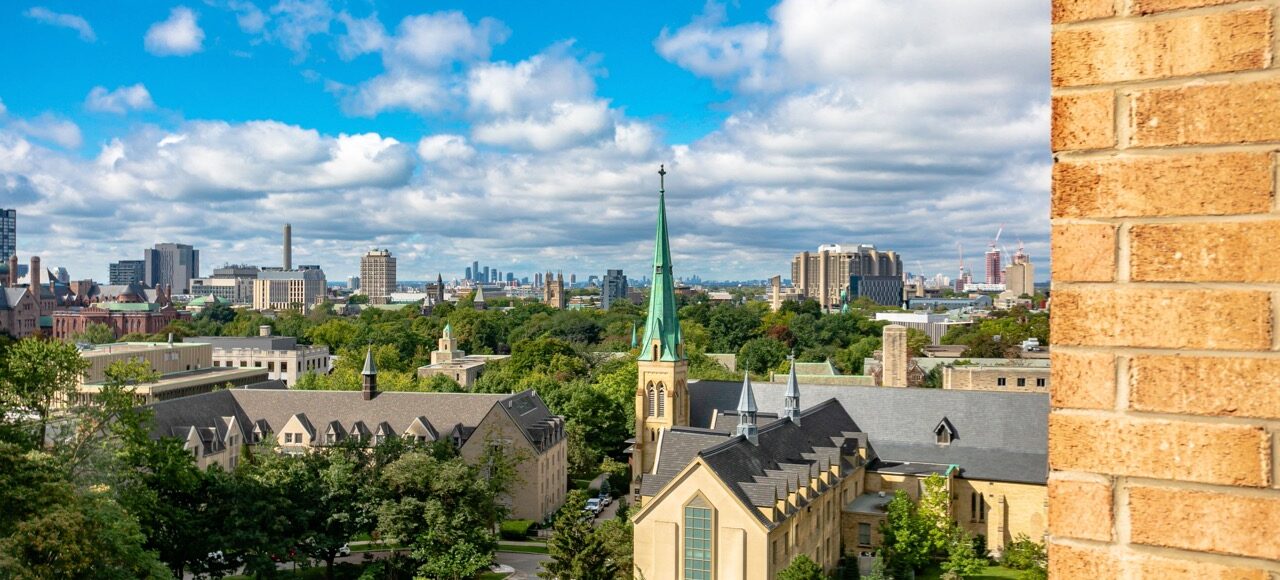 Floor Plan
1055 Bay Street #1205
For Sale: $895,000
Suite 1205 is the portrait of urban elegance.
The stylish foyer sets the tone with its art-gallery ambience as it directs you toward the well-proportioned main living space with its wrap-around windows revealing east & south cityscapes.
One feature making suite 1205 truly unique is its expansive view: east, south, AND west! From sunrises in the east, to warm and inviting all-day light from the south, to spectacular sunsets in the west, this suite treats you to nature's constantly changing skyscapes. Whether you're an early bird, a night owl or somewhere in between, suite 1205 is the perfect perch to keep in touch with the vibrancy on the ground while appreciating the city's greater perspective and nature's ever-evolving beauty.
The breathtaking scenery outside is complemented perfectly by the elegant contemporary features found within this 1105-square-foot corner suite. Highlights include a beautiful, bright & functional kitchen with floor-to-ceiling windows and a breakfast bar overlooking the bustling Bay corridor; a large principal bedroom with room for a desk or quiet sitting area; 2 stylishly renovated 3- & 4-piece bathrooms; and a light & airy second bedroom which can easily adapt to your evolving needs from a nursery to a home office, a guest room or a relaxing den/TV space. The possibilities are endless.
Parking, Locker & Utilities included
More Details
Notable features:  
Semi-transparent roller blinds in the living and dining room allow a gentle filtering of the sunlight and cityscapes
In the second bedroom, blackout roller blinds provide privacy & late-afternoon sun control
Parking, locker & utilities are included
For your viewing pleasure, the homeowner has created a streaming video of spectacular sunrise and sunset photos taken from the suite's east and west windows!  The video will be playing continuously on the living room's large-screen TV. 
Washer & dryer – 2019
Fridge & stove 2020
Dishwasher – 2020
Microwave – 2021
The Polo Club: 
The old adage 'they don't make them like they used to' sits perfectly with this well-respected, Tridel-built condominium, located in the heart of downtown. There is a warmth & sophistication at the prestigious Polo Club on Bay, that is rarely matched in a sea of cold, glass condo towers.  Amenities at Polo include a fully equipped gym, squash court, and sauna, as well as a rooftop terrace with an outdoor BBQ & garden area.  These are complemented by indoor visitor parking, and 24-hour Concierge security.